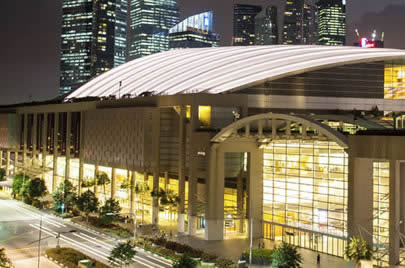 Airport rides to and from convention centers
Think every airport is the same? Here are convention center transfers that will make you appreciate how unique airports can truly be and how you can get there quickly.

view article
Recent travel destinations
Learn more about recent travel destinations from our providers worldwide.
Orlando, Florida

Situated between Tampa and Daytona Beach the Orlando area is ideal for family vacations. With a vast amount of theme parks and sunny beaches you are sure to never run out of things to do.

New York, New York

While in New York you cannot miss the view of Statue of Liberty National Monument in the front of the city. You can discover many attractions such as Coney Island and the Bronx Zoo.

Los Angeles, California

Travelers coming to LAX will find one of the busiest airports in the world with destinations that include Hollywood, the beaches and amusement parks.

Miami, Florida

MIA airport is one of the busiest hubs in Florida in terms of passenger travel and is just minutes from downtown Miami area.

Denver, Colorado

As one of the largest airports in terms of area in the U.S. Denver International Airport is surrounded by unique natural structures and historic buildings to see while you visit the city.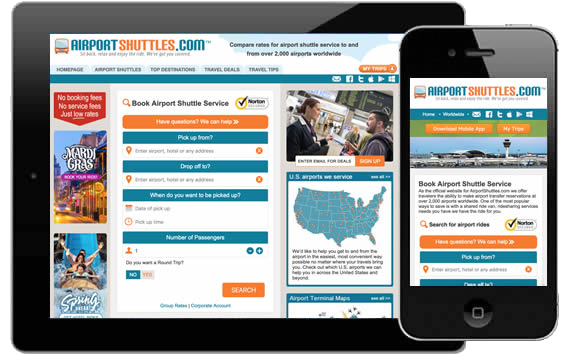 Go Mobile with AirportShuttles.com
Now you can download AirportShuttles.com mobile apps to make your next airport shuttle reservation. Whether your mobile device is an Android, iOS or Windows we have you covered.

Download our mobile apps today!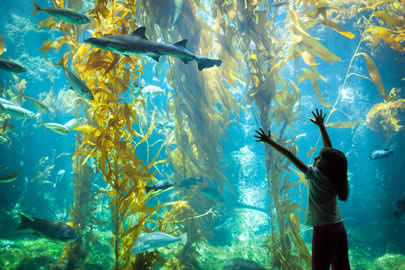 As you are preparing for your Fall season vacation here are a few unique suggestions that you may not have been to in awhile or it has been a long time:
SeaWorld Orlando
Located near downtown Orlando and I-Drive this theme park is has some of the best animal and sea life shows that is sure to entertain everyone in the family.
Busch Gardens Tampa Bay
With an African theme park style this attraction has amazing thrill rides and unique shows unlike most theme parks of its kind. Located in Tampa, Florida you can take a quick ride to any of its many nearby beaches such as Clearwater Beach along the Gulf Coast of Florida.
Magic Kingdom At Walt Disney World
Wake up to with your kids to an exciting day at one of the most popular theme parks in the world. With Mickey Mouse, amusement rides and shows throughout the day this is one that you should not pass up if you have children.

view article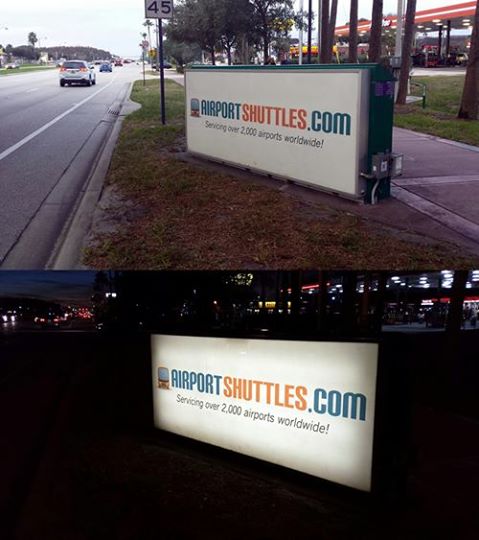 We're growing!
View AirportShuttles.com latest advertisement outside of Gaylord Hotel between Disney and Old Town if you are familiar with the area.