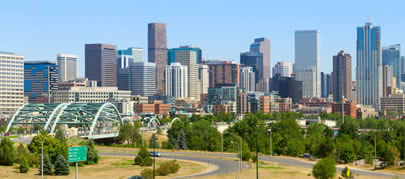 If you are looking to spend some time in Denver then getting to know the area is easy for most tourists visiting for the first time. As you arrive at Denver International Airport you can find a shuttle ride to your favorite destination in downtown Denver. Many visitors will head to the mountains to ski or white water rafting or just a casual day at the Denver Museum of Nature and Science the Downtown Aquarium.


AirportShuttles.com Denver
Shared ride shuttle van service for up to 10 passengers from $26.00

Blacklane
All Inclusive Business Class Sedan for up to 3 passengers from $77.00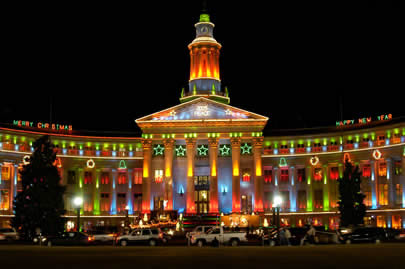 The Denver Capitol Hill
Sitting on Colfax Avenue, which is America's longest running street, the Denver Capitol Hill and rests on exactly one mile above sea level. It is a favorite tourist attraction that is one of Colorado's best historic buildings. Did you know these interesting facts about it?


The roof consists of real gold which signifys the great Colorado Gold Rush



If you stood on the thirteenth step you would be standing at exactly one mile above sea level



The interior of the building was
made with Beulah Red Marble which is so rare that it can be found only in three buildings in the world.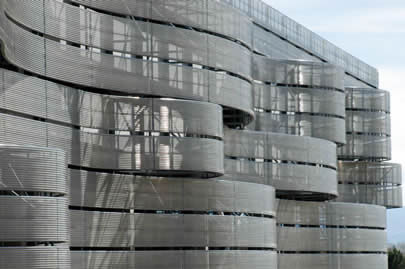 The Colorado Convention Center
Probably one of the most recognizable convention centers in America because of its giant blue bear peaking through its windows. Standing at forty feet high it represents the area natural wildlife in the nearby mountains. The Colorado Convention Center is the largest building in the state and has more than 8,000 hotel rooms within minutes walking time.

Colorado Convention Center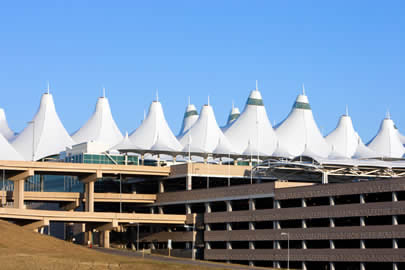 The Tent Roof over Denver Airport
There are many interesting facts for the history of the tent roof over Denver International Airport. This signature look makes the airport memorable for travelers come to Denver for the first time.



There are twenty-one tents that hang over the terminals



It has designed to look like Denver's snow capped mountain tops from the Rocky Mountains



The area under the Jeppesen Terminal can hold tens of thousands of travelers at one time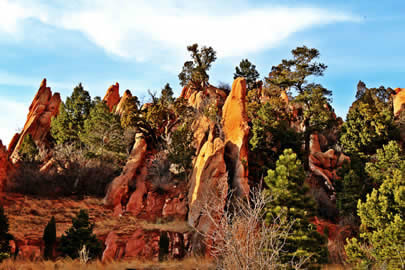 Did you know?
A National Natural Landmark the Garden of the Gods in Denver has unique sandstone rock that can rise hundreds of feet in the air. You can take a bike ride throughout the trails or a simple stroll if you are in no hurry. view their online bike map or visit the Garden of the Gods Visitor Center.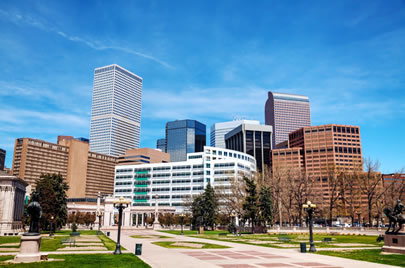 Denver Destinations
Denver is an exciting destination for those wanting to spend their time outdoors. From skiing in the Rocky Mountains to visiting its many historic buildings including one of it most famous mansions of Molly Brown from the Titanic. Also known as the Mile High City visitors can shop in the popular Cherry Creek or skate in Belmar with family and friends.

Visit Denver
Airports near Denver
Denver is a unique airport that is not located near many neighboring airports. So if you are traveling to the area it becomes an ideal place to land for destinations such as hotels near downtown Denver or the Coloardo Convention Center.


Steamboat Springs Airport

When looking for airport transfers for Steamboat Springs destinations GroundLink can get you there with their professional drivers.

Pueblo Memorial Airport

Travelers can get to nearby neighborhoods with drivers familiar with the local area at discount rates.

Colorado Springs Airport

Blacklane's business class service has a fleet of sedans for smaller groups who need a quick ride in luxury.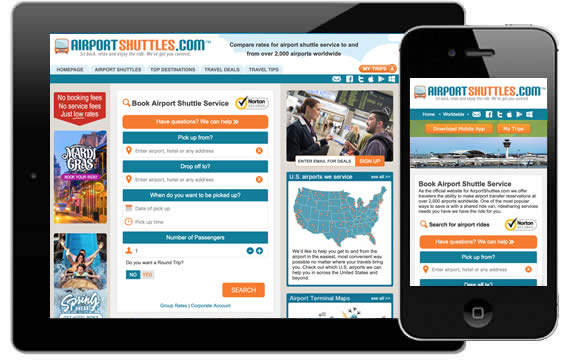 Go Mobile in Denver
Download AirportShuttles.com's mobile apps when you travel throughout the Miami area whether you are using an Android, iOs or Windows device we have you covered.

Download our mobile apps today!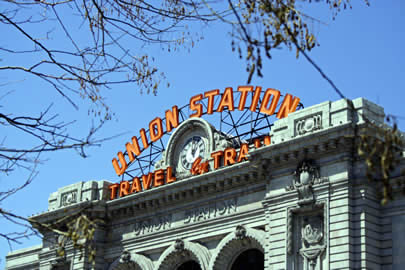 The Denver Union Station
Opening in the 1880's this is one of the best ways to get around Denver whether it is to locations such as downtown, local shops or the many restaurants along its route.


In 1902 the police enforced a no kissing rule while passengers were on the platforms because it slowed down the trains
During WWII the amount of passengers taking the rail grew to over 20,000 passengers a day
It was given a landmark status by the City of Denver in 2004 and is one of the Denver's most popular historic building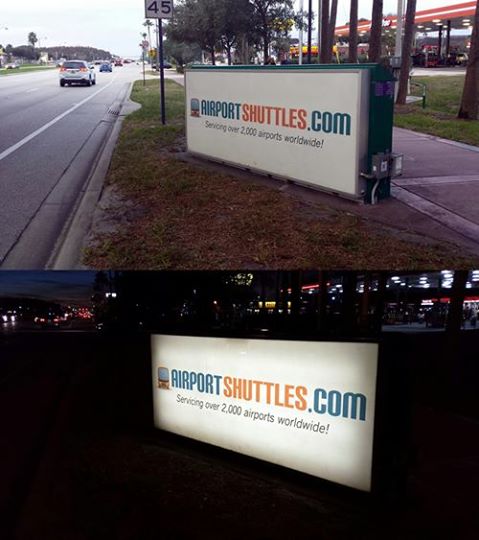 Latest Advertising for AirportShuttles.com
If you are traveling through the area you will pass one of our latest advertisments along your way to the airport.