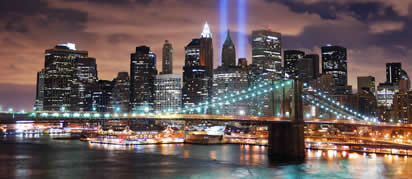 Whether you are a tourist coming to New York City for the first time or for regular business you can always find great food and unique sightseeing while you are in town. If you are arriving at JFK Airport which is located on Long Island just south of LGA Airport. As you cross the Upper Bay you will cross over into the EWR Airport which has easy access to Jersey City and Manhattan.


AirportShuttles.com New York
Shared ride van for up to 10 passengers from $27.00

GO Airlink NYC
Shared ride van for up to 12 passengers from $24.00

Zumu
Business SUV for up to 5 passengers from $123.00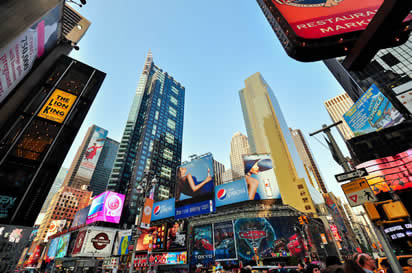 Endless entertainment in Times Square
Within a short distance from all three major airports in New York City you can find Times Square filled with a vast amount of shopping, broadway shows, events and dining throughout the area.


Times Square Attractions

Dining in Times Square NYC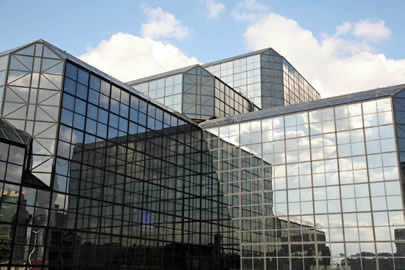 Jacob Javits Convention Center
Mnay business travelers coming to NYC are in town for the "The Marketplace of the World" or best known as the Jacob Javits Convention Center. Here are some fun facts that you may not know about the center:



It can hold over eighty-five thousand attendees at the same time.



In the glass lobby is known as the Crystal Palace.



One of the auditoriums can handle twenty-five hundred attendees.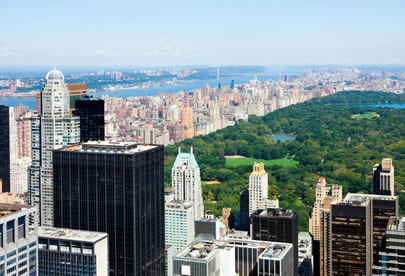 Did you know?
Central Park is your getaway from the hustle of New York's fast and active lifestyle. While it has millions of visitors drop by each year here are a few facts that you may not have known:



It covers about 3.5 miles for its entire area.



It took 15 years to construct the park which was part of a competition to grow the space.



It contains the biggest merry-go-round in America which is called The Central Park Carousel.



Garth Brooks did a performance in front of almost a million people for free making it the biggest concert ever.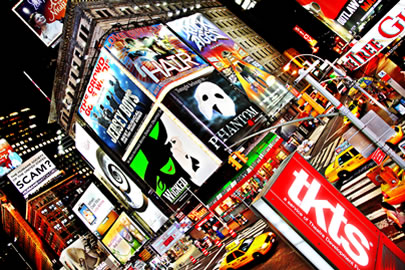 New York City Destinations
For those visiting New York City or commonly known as the Big Apple can find a unique culture that is fast paced yet has some of the most fascinating architecture and art unlike many other cities. Some of the most noticeable landmarks include the Times Square with great shopping and restaurants, Statue of Liberty National Monument and the Empire State Building.

I Love New York

Manhattan Hotel Shuttle
Airports near New York City
New York City is located near three of the top airports in the country at JFK, EWR and LGA airports. Passengers needing airport rides to and from nearby hotels can be dropped off or picked up easily with a variety of transfers available for any occassion.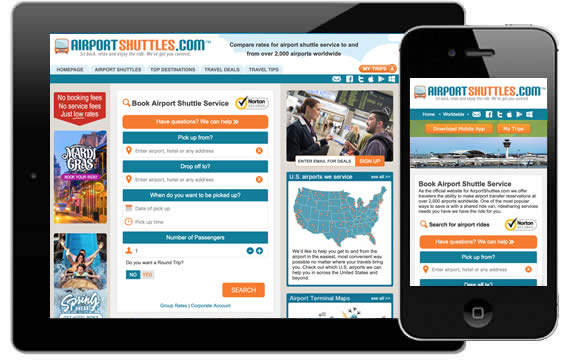 Go Mobile in New York
Download AirportShuttles.com's mobile apps when you travel throughout the New York area whether you are using an Android, iOs or Windows device we have you covered.

Download our mobile apps today!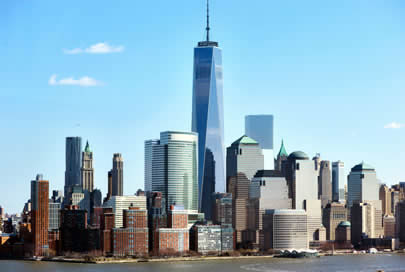 One World Trade Center
The 1WTC or also known as One World Trade Center stands at 1,776 feet high which was designed to parrell with the year our Declaration of Independence was signed in 1776. As the tallest building in America this skyscrapper towers all others which has created the new look for New York City.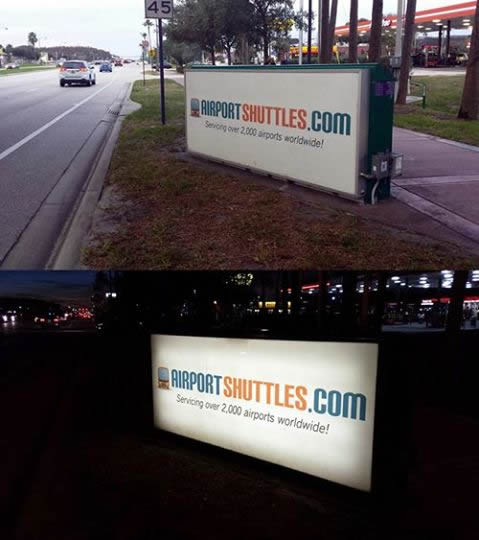 Latest Advertising for AirportShuttles.com
If you are traveling through the area you will pass one of our latest advertisments along your way to the airport.