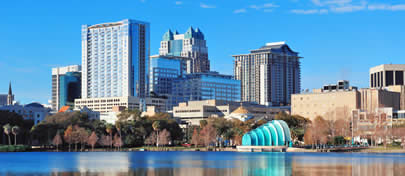 Looking for ways to travel to and from your hotel? When you arrive at the Orlando International Airport you will find it is easy to find your ride when you book it in advanced. With easy access to I-4 getting to your destination is quick and easy.


AirportShuttles.com Orlando
Shared ride van for up to 10 passengers from $20.00

Mears Transportation
Shared ride van for up to 12 passengers from $22.00

Blacklane
Business SUV for up to 5 passengers from $106.00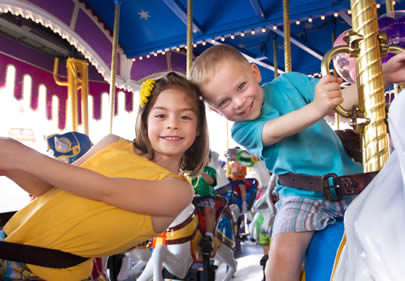 Family fun in Kissimmee
Within a short drive from Orlando you can find Kissimmee, an area filled with the best theme parks in Central Florida.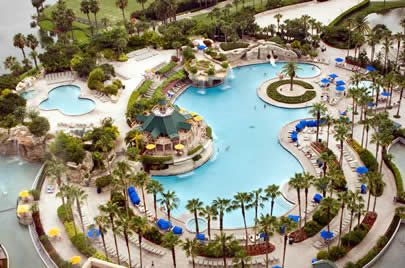 Top Waterpark Resorts
From the Rosen Inn at Pointe Orlando to the Disney's Beach Club Villas you can find many resorts who offer water parks at their location. Kids of all ages love them all but the Nickelodeon Suites Resort can give your children a memorable experience.

Waterpark hotels in Orlando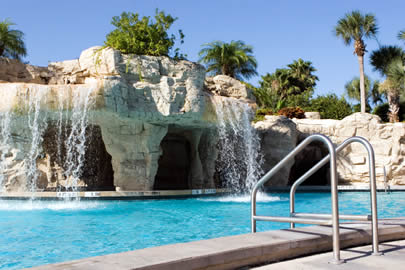 The Walt Disney World Swan and Dolphin Resort
Family fun always begins with Disney when coming to the Orlando area. While there are a variety of hotels to choose from one always stands out from the rest, the Walt Disney World Swan and Dolphin Resort. Known for its incredible landscape, resort unique designs and its luxurious pools this resort has it all but try these cool facts:



The swans and dolphins that sit on the resorts weigh over 60,000 pounds.



It was ranked in the top 100 for the best architecture projects in America.



The lobbys have over a thousand custom light fixtures and chandeliers.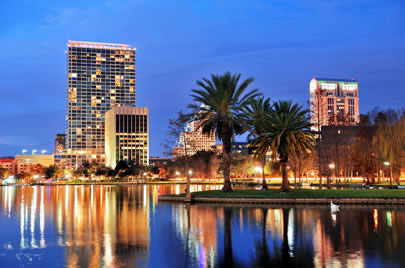 Did you know?
Many travelers who Visit Orlando for the first time may not know the following:



There are over 20,000 vacation homes including rentals which are conveniently near the major theme parks and attractions.



The city has over 100 lakes throughout the area.



Lake Eola Park is a twenty-three acre park open to the public near the downtown area.



If you like to read then you are in the right place. The Orlando Public Library is the biggest public library in Florida.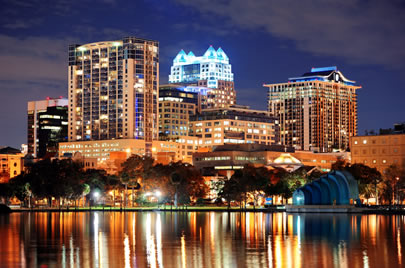 Orlando Destinations
Orlando is known for being the central theme park capital of the world. Also known as "The City Beautiful" it provides some of the best hotels and resorts you will find worldwide. You can recognize Orlando by the popular fountain at Lake Eola or the impressive Kennedy Space Center nearby at Cape Canaveral. When visiting the area you will find many things to do and not enough time to do them all.

Visit Orlando
Airports near Orlando
Orlando is centrally located in Florida near several airports along both coasts. If you are tralving between these nearby cities you can easily arrive or depart the Orlando area through these locations.


Orlando International Airport

Centrally located near most theme parks travelers can get to their hotel or resort easily with AirportShuttles.com Orlando and Mears Transportation.

Tampa International Airport

The west coast has unique providers such as Gulf Coast Limousines and Sun Coach Transport who can give you licensed chauffeur services for your destination.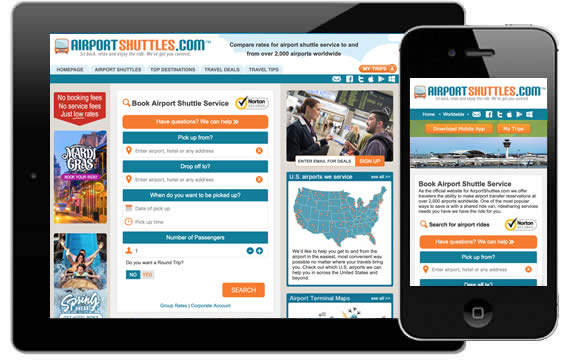 Go Mobile in Orlando
Download AirportShuttles.com's mobile apps when you travel throughout the Orlando and theme park areas whether you are using an Android, iOs or Windows device we have you covered.

Download our mobile apps today!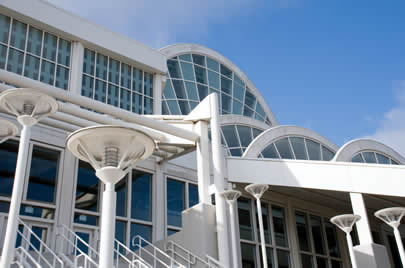 Orange County Convention Center
If you are among the many visitors coming to the Orlando area attending an event at the Orange County Convention Center with your co-workers or friends you will find a state of the art facility with some interesting facts you can share.


The Valencia Ballroom
One of the ballrooms is so big that it is the equivalent size of a football field.
Exhibition Hall
With over twenty acres beneath one roof visitors can enjoy a full day rain or shine.
Operable Partition Panels
It contains the biggest operable partition system for any convention center worldwide just over 1.5 miles.

Visit Orange County Convention Center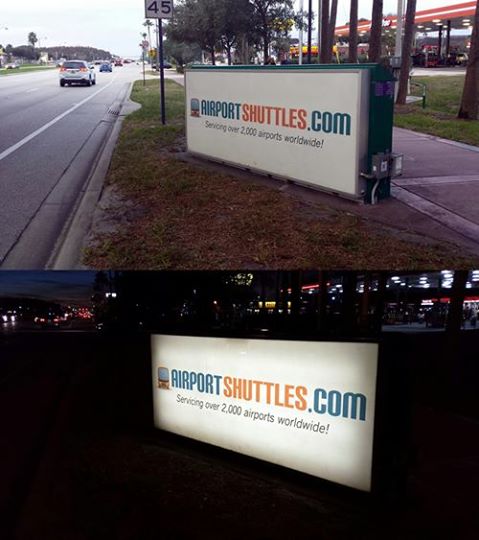 Latest Advertising in Orlando
If you are traveling near Gaylord Hotel which is next to Disney as well as the Olde Town area you will pass one of our latest advertisments in the Orlando area.