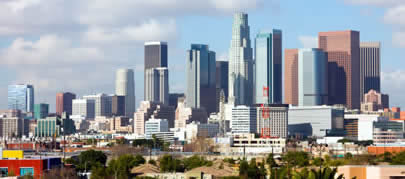 When traveling to Los Angeles you will discover a city that will filled with entertainment, beaches and unique places to eat. If you are planning for a flight to Los Angeles whether it is visiting a local business or a nearby hotel accommodation throughout the area there are a few airport options for you to arrive at near Los Angeles. Just under 50 miles there are several airports near downtown L.A. such as LAXwhich is about 20 miles, ONT just under 40 miles, SNA also under 40 miles, BUR around 16 miles and LGB is roughly 26 miles.


AirportShuttles.com Los Angeles
Shared ride van for up to 9 passengers from $12.00

Prime Time Shuttle
Shared ride van for up to 9 passengers from $13.00

Blacklane
All Inclusive SUV for up to 3 passengers from $50.00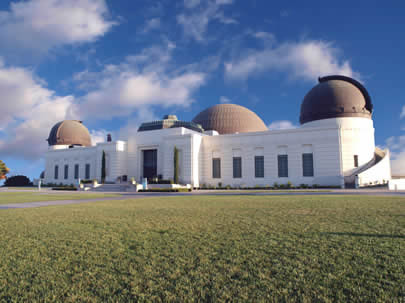 Visiting the Griffith Observatory
Overlooking the Los Angeles Basin you can get a spectacular view of the city and even a excellent view of The Hollywood sign. Families can share in learning more about our universe through its Planetarium, telescopes and exhibits throughout the observatory.


Visit the Griffith Observatory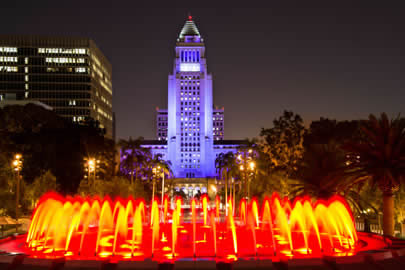 The Grand Park Fountain
Nestled between Music Center to City Hall and the Los Angeles City Hall you can enjoy a day out at the Grand Park where you can join in on concerts, cooling off in the water or get togethers.

Grand Park in Los Angeles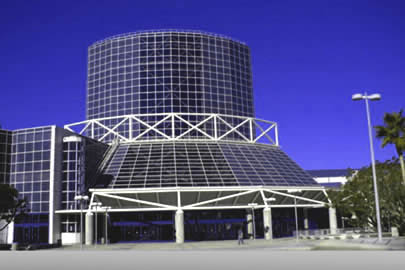 Los Angeles Convention Center
If you are attending an event at the Los Angeles Convention Center also known as LACC attendees can get around easier with an the LACC interactive floor plan that can guide you through this large building.



It provides a 299 seat theatre with the ability for your group to give professional presentations to your guests from its large screen projections.



There are 64 meeting rooms and plenty of room to hold your event.



Well-known artists fille the lobbies with colorful and unique works of art while you walk through the LACC.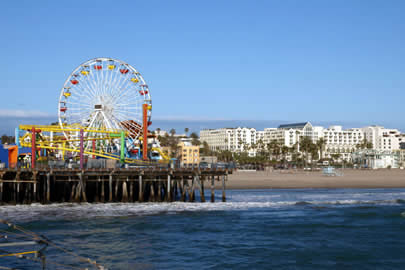 Did you know?
Santa Monica Pier is over one hundred years old providing great places to eat and an amusement park.



Muscle Beach started out just south of Santa Monica Pier and then later moved to another location.



Once was the biggest ballroom in the U.S. called The La Monica Ballroom could hold over 10,000 dancers at one time.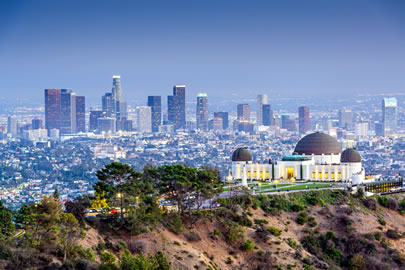 Los Angeles Destinations
Travelers visiting Los Angeles can expect a large city filled with endless entertainment, sporting events and a busy lifestyle. Some of the most recognizable features of the city are Hollywood where well-known landmarks such as the Walk of Fame can take you through the history of movies and your favorite shows. You can take a stroll through Rodeo Drive and shop with some of the best in fashion or Malibu where you can enjoy oceanside restaurants and unique wineries to tour.

Discover Los Angeles
Airports near Los Angeles
Los Angeles offers great convenience when it comes to the surrounding airports.With 5 major airports surrounding the downtown L.A. metro area arriving tourist and business travelers can alternate between each airport depending on where they stay for example. This also makes airport tranfers quick and cheaper as there are a lot of shuttle services to offer.


Burbank Bob Hope Airport

Professional chauffeur's are available with FlitWays and Stellar Limousine services with curbside pickup.

Long Beach Airport

Book a stretched limousine and travel in style to the airport with Groundlink who can get you to your destination in luxury.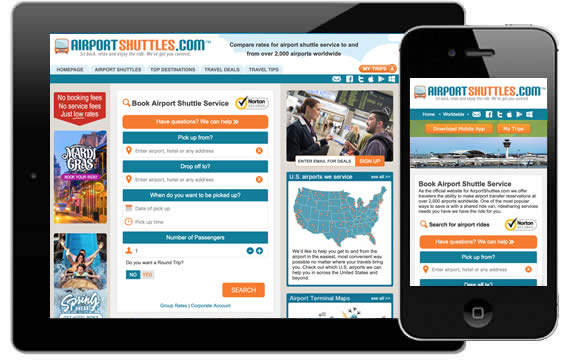 Go Mobile in Los Angeles
Download AirportShuttles.com's mobile apps when you travel throughout the New York area whether you are using an Android, iOs or Windows device we have you covered.

Download our mobile apps today!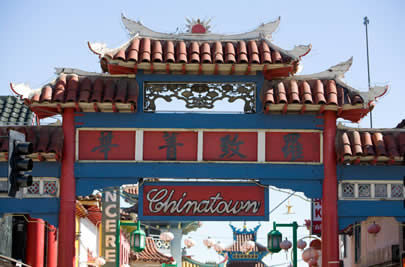 Chinatown Los Angeles
The Chinatown neighborhood in Los Angeles is a mix for commercial Chinese and various Asian businesses. With amazing landmarks including authentic restaurants near event such as the Annual Moon Festival visitors can get a different and exciting experience while in Los Angeles.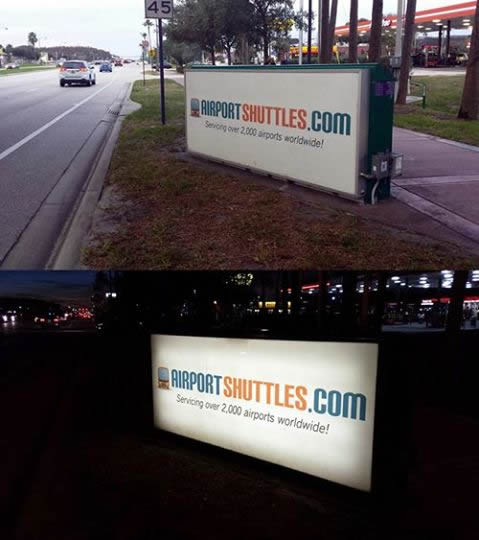 Latest Advertising for AirportShuttles.com
If you are traveling through the area you will pass one of our latest advertisments along your way to the airport.