Fort Lauderdale International FLL Airport Shuttle
Fort Lauderdale is a sunny vacation spot that you're sure to fall in love with. There is excellent shopping and dining as well as top notch museums and of course spectacular beaches. Even if you're coming into town for a business trip you're sure to have a good time. To make your trip even more enjoyable, book reservations in Fort Lauderdale for airport shuttle, quick taxi rides, sedans with your own chauffeur and stretched limousine with a meet and greet to and from FLL airport. Then you can just sit back and relax for the rest of your trip.
Search for FLL airport rides

Trusted service since 2003

Flight Delayed? We wait.

24/7 Customer Service

Fort Lauderdale Airport Transportation

Fort Lauderdale airport offers dozens of companies, which have convenient shuttle buses and private cars to most of the local hotels from the airport once you land. The Fort Lauderdale International Airport is located directly in the middle of Broward County near world famous beaches and close to some of the most popular hotels in Fort Lauderdale.

FLL Shuttle Transfers

Can't wait to hit the beach in beautiful Fort Lauderdale? No worries, AirportShuttles.com to the rescue. The company provides non-stop private vans and sedans as well as an excellent shared ride shuttle van service.

Airport Pick Up

GO Airport Shuttle & Executive Car Service will pick you up and take you to your final destination from FLL. They offer options ranging from shared ride shuttles and private sedans and limos all the way up to buses and minibuses.
Fort Lauderdale Airport Shuttle Service
FLL airport is next to downtown Fort Lauderdale including Port Everglades Cruise Port so you can book with GO Airport Shuttle & Executive Car Service, a local shuttle transfer provider or AirportShuttles.com who specializes in shared ride transfers.
FLL Pickup and Drop Off
For passengers looking for curbside pickup or being dropped off to nearby destinations FLL is easy to get around for those new travelers to the airport.




Upon arrival you can walk down the end of your terminal and once you are out of the baggage area you can find your shuttle curbside in the lower level of the terminal.

Shared Ride Van
A popular door-to-door service provided by GO Airport Shuttle which handles many of FLL airport curbside pickup or you can book with AirportShuttles.com or commonly known to travelers as Zumu.

Private Van
Transfers for large groups traveling together to Deerfield Beach or downtown Fort Lauderdale can be best with multiple private vans, which will bring the overall cost for each passenger down. GroundLink provides great deals for exclusive non-stop van service for FLL airport.

Private Sedan
Business travelers who use corporate accounts with Blacklane or Zumu Sedan Service can get the best deal for private sedans can ride freely between FLL and Las Olas, which is a popular area for executives.

Local Personal Drivers
Many tourists from other countries pay a visit to Sawgrass Mills, which is located in Sunrise, which can be cheaper with a personal driver from the area.

Private SUV
Car Service Boca Raton, Avion Limousine Service and Moveo have private SUV service to local attractions and resorts such as Seminole Hard Rock Hotel & Casino.

Taxi Cab
Book discount rates for shuttle taxis for your next vacation to Port Everglades Cruise Port whether you're by yourself or with others.

Chartered Bus
FLL airport has an assortment of charter buses as well as private shuttle buses if your group cannot be split up into multiple private shuttle vans.
FLL airport terminals
Travelers who are needing to pick up or drop off at FLL airport can find convenient locations throughout the airport for rides with drivers on shuttles, limos or taxi cabs.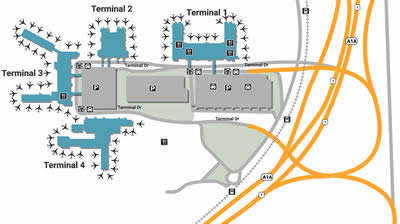 Fort Lauderdale Airport Shuttles
Find shared ride vans at FLL for travelers needing transfers to and from the airport. Taking a ride with other passengers can help you save money rather than paying for it by yourself.


FlitWays and Blacklane offer first class service for private sedan and stretched limo transportation in the metro sections of Fort Lauderdale and the surrounding areas. In addition, AirportShuttles.com Zumu can give you private car transfers to various areas in the Broward County community or GroundLink can from the Broward County Convention Center.

The van will take you from your home to the airport with others along the same path so you can get there quicker which is great for students needing to save from Florida International University. We also offer sedan and limousine trips for those who want to have a more private ride. You can find great rates with providers such as AirportShuttles.com and GO Airport Shuttle & Executive Car Service in the metro area and nearby Fort Lauderdale surrounding neighborhoods.

Airport transportation is located throughout the FLL airport and has several taxi providers that have set rates for any destination you may choose. If you are trying to decide on which shuttle rides to use for airports close to FLL then Miami International Airport is probably your closest airport outside of Palm Beach International Airport, which is north of FLL. It also handles domestic and international flights just as well and still has affordable airport shuttle transfers for travelers needing go a further distance from home.

Ft. Lauderdale Hotel Shuttles
Whether you are in town for a convention or a cruise out of Port Everglades you can book your ride with one of the industries best known shared ride van services from AirportShuttles.com. There is a shuttle service to and from most of the hotels in the area and the airport. You can book your transfer ahead of time to save time.

If you are leaving the airport and needing to get to your nearby hotel then GO Airport Shuttle & Executive Car Service representatives are available to assist you after you collect your baggage. Just make sure you have your itinerary and confirmation ready so they can direct you towards the correct shuttle bus.

There are more than fifty different hotels very close to the airport to fit every budget and taste. You can find affordable rates for limousine and taxi services throughout the day. Many offer shuttle services for hotels range from the Holiday Inn and Motel 8 Express for budget travelers to the Hilton and Embassy for those who need more available in house services. Many of the hotels in and around downtown Ft. Lauderdale offer shuttle services to and from the airport so if you look for signs in the airport for pickup locations you can proceed towards the correct shuttle for your pre-booked ride.

About Fort Lauderdale Airport
Fort Lauderdale-Hollywood International Airport is full of convenient options for passengers waiting between flights or that need a few things before departing the airport. Located alongside the city getting airport rides to downtown Ft. Lauderdale hotels and resorts is quick so you can book low rates for shared ride vans and taxicabs.

While you are at the airport you can discover more than forty dining areas within the terminal and plenty of gift shops for tourists to visit including duty free for those who are international passengers. The airport maintains restrooms that are clean and offer many conveniences for visitors who have disabilities or parents who are traveling with their kids.

FLL airport services for travelers include baggage carts as well as cart valets for disabled, medical sections and hotspots so you can get free Wi-Fi whether you are on the go with your family or for business use. Many even have a FedEx drop off which you can get money exchanged.

FLL Airport Contact Information
Fort Lauderdale-Hollywood International Airport
100 Terminal Drive
Fort Lauderdale, FL 33315
Airport Code: FLL
Ground transportation at FLL airport

When landing at FLL airport travelers can be picked up curbside and then taken to downtown hotels or nearby cruise ports such as Port Everglades.
Transfer rides to cruise ports

One of the best ways of taking a vacation is to do it by a cruise ship. Even though you may be prepared for you trip there are some things you may have not considered that could make your trip more enjoyable.