Palm Beach International PBI Airport Shuttle
When you arrive at Palm Beach International Airport you'll be greeted by the sight of palm trees and, hopefully, your driver waiting to take you from the airport to your final destination in West Palm Beach if you booked reservations for your airport transfer before you leave. You can reserve a private van or SUV if you've got a group or go with an airport taxi or shuttle if you have just one or a small group of people. Once you pick up your bags you can meet up with your ride and be taken directly to where you need to go such as your hotel or Lion Country Safari.
Search for PBI airport rides

Trusted service since 2003

Flight Delayed? We wait.

24/7 Customer Service

West Palm Beach Airport Transportation

Shuttle providers can offer rides to cities such as Pompano Beach, Delray Beach, Vero Beach and even as far south as Miami. Other types of transportation include taxis, limousines and shared rides shuttles which you can find available service with providers such as AirportShuttles.com in West Palm Beach and other reputable companies who can take you to your destination.

PBI Shuttle Transfers

AirportShuttles.com operates out of PBI and is great at making it easy to get to and from the airport for those flying into or out of this busy South Florida airport. You can choose from many options from an airport shuttle up to a black car service or private SUV.

Airport Pick Up

GO Airport Shuttle & Executive Car Service is GO Airport Shuttles provider for West Palm Beach and the surrounding areas. They have clean and safe vehicles and drivers who go out of their way to be helpful to you.
West Palm Beach Airport Shuttle Service
Whether you are arriving or departing from PBI airport getting a shuttle ride to your destination is easy.
Shared Ride Van
Search and book a shared ride van to the Clematis Street Historic Commercial District with its 12 historical buildings or the Flagler Museum.

Private Van
Have a passion for the wild? Then gather your friends for a trip in our private vans to the Lion Country Safari or the Palm Beach Zoo.

Private Sedan
Book before arrival and get punctual and efficient pickup from the airport to the drop to your next destination.

Local Personal Drivers
With our personal sedan and chauffeur service, travel the roads of West Palm Beach with the best comfort and class.

Private SUV
Be it the Mounts Botanical Garden or the Norton Museum of Art, out private SUVs transports you anywhere you want to go.

Taxi Cab
The best cabs for hire service in West Palm Beach, committed to providing high quality ground transportation in the Orchid City of Florida.

Stretched Limousine
Travel like the Royal family – in our royal limousines for hire. With professional chauffeurs at your service, we cover all you kingly transportation needs.

Chartered Bus
Airport transfers and sightseeing, we cover all. Book our fast and reliable shuttle service to reach tourist places in West Palm Beach like CityPlace and South Florida Science Center and Aquarium.
PBI airport terminals
Never fear, you'll be prepared for your trip through West Palm Beach International. Armed with a terminal map, you'll be able to find your flight with ease.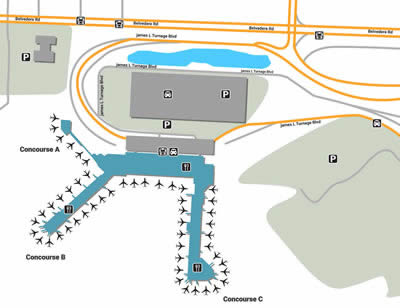 West Palm Beach Airport Shuttles
PBI airport with AirportShuttles.com West Palm Beach has a host of shuttle rides and ground transportation at Palm Beach international to choose from all located on level one near the baggage claim. GO Airport Shuttle offers shuttles and private cars to your destinations away from the airport. 

A quiet airport hidden west of downtown, Palm Beach International is a unique airport that offers casual surfside beauty to a small beach town. Understand every inch of the area by knowing what it means to explore, something simple if you've got the right mode of transportation to get around. Book a shuttle as soon as you land, making sure you get a free lift by sticking close to the terminal, whether it's through Hilton Palm Beach Airport or the slightly cheaper DoubleTree by Hilton West Palm Beach Airport.

If you're traveling to the area as a family, go with the spacious comfort of a private SUV, exploring nearby landmarks ranging from the conservatory gardens and exotic exhibits from Palm Beach Zoo, or get a private sedan for a more intimate drive along South Ocean Boulevard. Business travelers looking to make the most out of their trip to Palm Beach County Convention Center should consider getting a chauffeur, whether it's a luxury drop-off courtesy of a stretched limousine or informative local personal driver guiding you through the best museums and parks.

Arthur R. Marshall Foundation is one of the most prestigious institutions in West Palm Beach. You can book seats on our shared ride van now, and take a trip and learn how this place helps the environment. If you plan your trip accordingly around January and February, then you cannot miss the chance of experiencing the South Florida Fair. So rent our private van, and have a great time.

Kravis Center for the Performing Arts is one of the most visited places in West Palm Beach. It has a spectacular foyer along with other things; so book our private Sedan now to check this place out. Okeeheelee Park is a fabulous area that is surrounded by lakes and abundance of sports fields and other places of recreational activities. You can visit this place, by hiring one of our local personal drivers for the journey.

One of the busiest places for shopping, dining and entertainment is the Harbourside Place Shop. Hire our private SUV and you can visit this place to have a great time with friends and family. If this is your first visit to the Norton Museum of Art, it definitely won't be the last. It is a beautiful place with amazing exhibits, so hire our taxicab and get intrigued by art all around.

If you want to go to a place to connect with nature and enjoy some peace and quiet, then Mounts Botanical Garden is the perfect place. Book our stretched limousine for your travels and have one of the best days of your life. Boynton Beach offers a lot of entertainment with respect to dining, shopping and music

There are vast numbers of shuttle providers who can get you to the downtown or convention center quickly. Other great options include Zumu Sedan Service from AirportShuttles.com, which is an executive private car that will get you first class service which can transport up to 3 passengers. Blacklane has top rated rides for all-inclusive sedans while GO Airport Shuttle & Executive Car Service and FlitWays both have all-inclusive SUVs and vans for those wanting a different type of ride.

West Palm Beach Hotel Shuttles
Palm Beach offers shuttle rides to a host of well-known hotels like the DoubleTree, Marriott, Embassy Suites and Best Western close to the airport. If you are looking for a bed and breakfast try the Grandview Gardens; located in the Grandview Heights Historic Neighborhood this is anything but an ordinary stay. The rooms have an en suite bathroom, wireless Internet service and a refrigerator. Each morning you can enjoy breakfast at the buffet. Not to mention a swimming pool, use of their complimentary bicycles and a library.

So no matter which hotel you stay at getting a shuttle bus to and from the PBI airport is simple, you just need to decide on the transfer from shared ride to limo or taxicabs. Regardless of the vehicle type transportation to the airport is made easy while you are in town.

About West Palm Beach Airport
Palm Beach International Airport, also known as PBI, brings in thousands of travelers daily to this west coast tropical city and is only a few miles away from downtown West Palm Beach. The city is near many attractions such as beaches, hotels and is in driving distance to the Orlando theme parks. It hosts many major airlines such as include Delta, Southwest, Continental and JetBlue. If you need West Palm Beach hotel transportation then you can find many providers who are available throughout the area.

West Palm Beach is near some local favorite attractions such as Lion Country Safari and Palm Beach Zoo. It also hosts many events such as the Honda Classic, World Series of Poker, Art & Antique Show and more. While you are here, you can visit some of the most beautiful beaches in the world. You are also within a reasonable drive to the world's most famous theme parks. If you are planning a cruise you can take the Celebration Cruise Line from the Port of Palm Beach and head towards the Bahamas.

Things to do in West Palm Beach
Start your visit off right with a cruise around Palm Beach Island and downtown with Catamaran Sunset Cruise. The 90-minute trip is for all ages you can bring your own drinks and snacks or purchase Beer, soda, Hakuna Matata punch and other munchies on board.

If you are ready to venture on the "wild side" take the family to Lion Country Safari to see over nine hundred wild animals up close and personal. You can drive through this safari adventure and at the end of the four miles drive you can enjoy an amusement park. The Safari World Amusement park has several rides, giraffe and bird encounters, animal shows, a waterslide, and dozens of exhibits and more. Whether you like miniature golf, cruising around the marina, or visiting with the wild life Palm Beach has something for everyone.

PBI Contact Information
Palm Beach International Airport
1000 James L. Turnage Blvd.
West Palm Beach, FL 33406
Airport Code: PBI