Trusted service since 2003

Flight Delayed? We wait.

24/7 Customer Service

Chūbu Centrair International NGO Airport Shuttle

Book reservations for airport shuttle, taxis, sedans and limousine service to and from the airport.

NGO Airport Transfers

Find other destinations that offer GO Airport Shuttle or search for other transportation providers at Tokoname (NGO) airport.

AirportShuttles.com Airport Locations

Looking for airport shuttle rides? Learn how you can get connected to the best shared ride van providers, sedans and private vans and view our airport transfer locations.
Tokoname Airport Shuttle Service
The airport terminal transit system consist of the Sky Limited Express, a train service that is connected to the airport that is a high speed train that is bound for Kyoto and Shizuoka, Kinetetsu local trains, JR Meitetsu and also the Nagoya Municipal Subway.
Shared Ride Van
Reserve a shared ride van for pickup or drop off at the surprise oasis, Centair Sky Deck, for a fun adventure.
Private Van
If you're looking for some privacy on the side of your transportation experience, book a Private Van that can take you anywhere in Tokoname, including the amazing Tokoname City Pottery Footpath.
Private Sedan
Drive down the iconic INAX Tile Museum for an incredible experience with you awe inspiring exhibits by booking one of our private sedans for the ride.
Local Personal Drivers
Find out what the most talked about areas in Tokoname are by booking a Local Personal Driver of your very own. Have fun at cool places like the Orale, Centrair and get more exclusive tips.
Private SUV
Book a Private SUV and drive over to an actual Tokoname Segway tour including the Segway Guide Tour – Day Tour.
Taxi Cab
Do you need a ride to the nearest airport? What about a shopping mall? Book one of our taxis and get a fun and comfy ride wherever you want.
Stretched Limousine
Arrive to the eclectic collection at the unique Togama Square Museum in style by booking a stretch limousine for the trip.
Chartered Bus
Have a group trip to the fun and thrilling Boat Race Tokoname for a blood-pumping adventure you'll remember forever.
NGO airport terminals
Whether you are in a group or by yourself you can discover many ways of getting to your driver as you make your way through the crowds.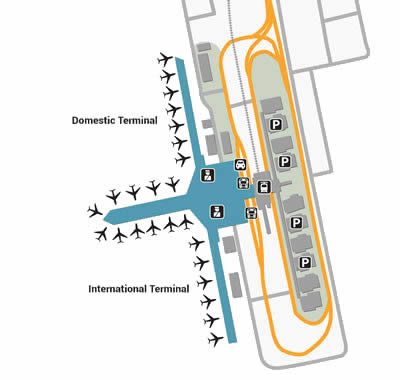 Tokoname Airport Shuttles
Chūbu Centrair International Airport is an island all its own off the coast of Japan. The island runway/airport terminal is connected to the mainland by a toll road highway that goes over the ocean.

There are limousine services that have direct bus service from Sakae, Nagoya and the major hotels that connect to your destination in around an hour. It is not necessary to make a reservation. If your desire is to commute by ferry there are three high speed ferry services that connect Centrair to her west side of Ise Bay. All three connect passengers with terminal destinations in less than an hour.

 

About Tokoname Airport
The airport is reported to be in the top ten lists of busiest airports in the world. The airport itself is first class all the way, it cost an estimated 6.5 billion to build. After gaining then losing major airlines over the years, the airport announced in 2013 that it would open a second terminal for low cost airlines in the summer of 2014. It sits 35km south of Nagoya.

Hotels near NGO
The internal shops are in traditional Japanese style, there are sixty one shops and restaurants. Travelers can get Tokoname hotel shuttles transfers to the airport, which is located is in Nagoya, to destinations such as the Hotel Wing International Nagoya. The hotel has inexpensive and quaint clean rooms, the guest are served free coffee twenty four hours a day. The hotel is situated near downtown Nagoya and has double and single bed accommodations.

The hotel serves a buffet style meal in the dining room with traditional Japanese dishes. It is available for room service as well from the Wing B & B. A few other hotels in the area are the Comfort Hotel Central International Airport at 4-2-3 Centrair, Tokoname City, 12105, and J – Hotel Rinku at 3-2-1 Rinko Cho, Tokoname, 12106 to name a few.

Restaurants in Tokoname
Alice Dining is located near to the airport and is truly fine dining with white table cloths. The restaurant has enormous windows for viewing the area and tantalizing French cuisine. This one of a kind restaurant overlooks the bay.

NGO Contact Information
Chūbu Centrair International Airport
1 Chome-1 Centrair
Tokoname, Aichi Prefecture 479-0881
Airport Code: NGO