Chubu Centrair pick up and drop off at NGO airport
Ground transportation to Chubu Centrair International Airport
Located west of the Japanese city of Tokoname, the ultra modern Chubu Centrair International Airport offers expansive intrigue as well as scenic views of Ise Bay from the edge of an artificial island. There are three terminals at the airport; Terminal 1, the 'Flight of Dreams' Terminal, and a new Terminal 2 planned to open in 2020. Terminal 1 offers four expansive levels - the first three levels take care of departures and arrivals, while Level 4 is home to a large entertainment complex perfect for making delays fly by. The small 'Flight of Dreams' Terminal is located to the left of the main terminal and services low-cost carriers, while the slightly larger Terminal 2 is connected to the lower part of Flight of Dreams, offering both domestic and international flights.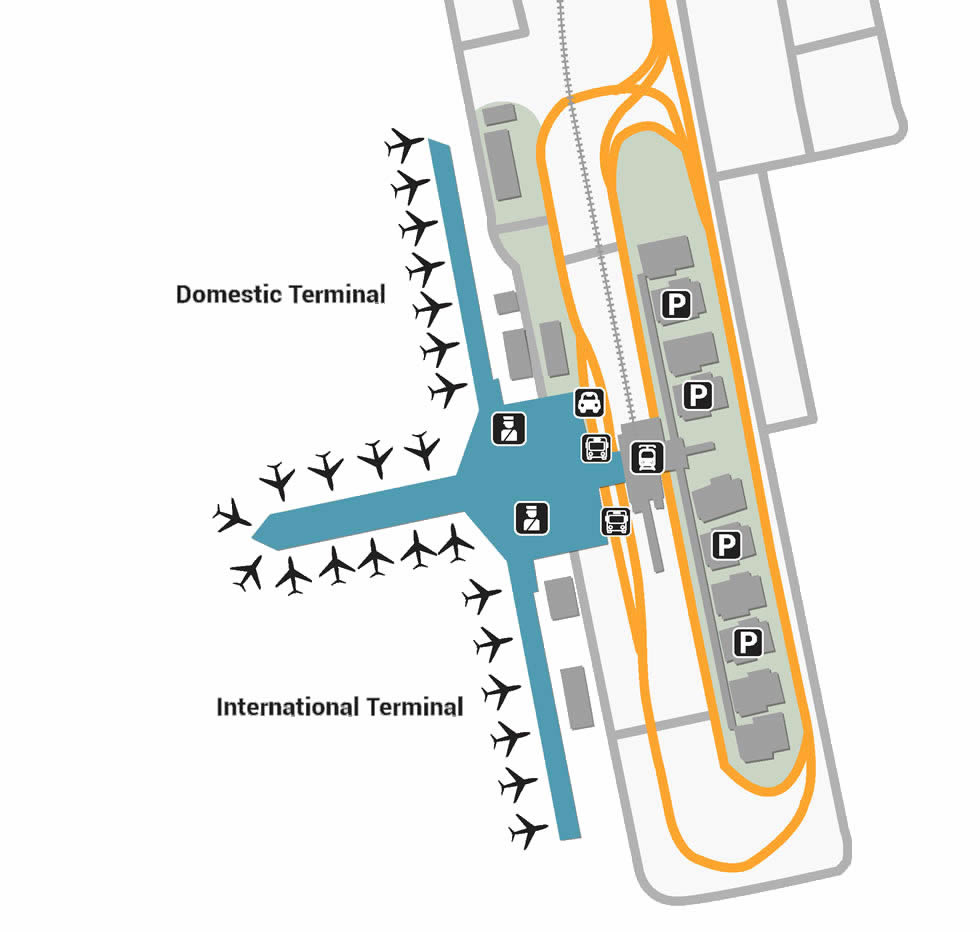 Parking
Chubu Centrair Airport is home to three main parking lots; P1, P2, and P3. Both P1 and P3 are located left of Terminal 1, offering close access to the Flight of Dreams Terminal as well as the Aichi International Exhibition Center. All parking lots are either directly connected or attached by extension of walkway to the Access Plaza, which is located on Level 2 of Terminal 1. The Access Plaza is also home to various ground and water transportation services that include direct connects to the Central Japan International Airport Station and high-speed boat terminals, not to mention taxi stands, tourist buses, and airport shuttle terminals.
Services
Enjoy upscale conveniences alongside one-of-a-kind gems at Chubu Centrair Airport, where you'll find services specially tailored to relax guests. Basic perks like currency exchanges, ATMs, and information counters are located throughout each level, while the police station is located along Level 3 of Terminal 1. Business-friendly services include at least four hotels, five VIP lounges, and various changing rooms, not to mention free Wi-Fi, computer kiosks, and rentable conference and lounge space at both Aichi International Exhibition Center and Centrair Hall. For families and new mothers, various nursing rooms and play areas are available throughout the departures area, while further relaxation can be found at Terminal 1's Sky Town, home to elevated views of the tarmac from Sky Deck as well as a traditional Japanese bathhouse perfect for tense travelers.
Retail
Unwind with some retail therapy by stopping by Sky Town, an elevated shopping mall located along Level 4 of Terminal 1 that offers a variety of shops that include gifts at Hacoa Direct and Star Mine, as well as children's toys from the Pokemon Store and Hello Kitty Japan. Sky Town also offers eclectic fashion from hotspots like Sora Mono, Izone New York, and Noren, as well as 24-hour convenience goods from both Lawson and FamilyMart. For a full-on experience, pay admission to Flight of Dreams' Flight Park, home to vivid light shows and an up-close look at Boeing's 787 DreamLiner – also located in the Flight of Dreams Terminal is a Seattle-themed shopping mall called Seattle Terrace, which was made in honor of Boeing's founding city.
Restaurants
Food at Chubu Airport includes a colorful palette of gourmet flavors and simple delights, something easy to take in at Terminal 1's Sky Town. Try savory Japanese at either Tempura Shimo and Suzunami, or go for some authentic Chinese at Oriental Kitchen or Kayusantin. American eats include a variety of sit-down restaurants, from the casual ambiance of True Soup and Freshness Burger, to upscale options that include bright French at Alice Restaurant and inventive Italian at Napoli Dia. Choose from Seattle favorites at Seattle Terrace as well, located on Levels 2 and 3 of the Flight of Dreams Terminal and offering a wide variety of Seattle-based delights, many of which are the first opened in Japan - from the savory snacks and sweets at both Fran's Chocolates to the busy social scene of The Pike Brewing Restaurant & Craft Beer Bar, you'll have plenty to experience.