Indianapolis International IND Airport Shuttle
Indianapolis, Indiana is also known as the Crossroads of America. As the home of the Indianapolis 500, it's not hard to imagine why. When you arrive at IND airport it's helpful to have a ride lined up so that you don't have to scramble around once you're at the airport. You can reserve your airport shuttle or taxi to take you to your hotel or a non-stop private van to take your group to Eagle Creek Park or the Indiana World War Memorial Plaza. No matter which vehicle you choose you'll enjoy your stay in this great city.
Search for IND airport rides

Trusted service since 2003

Flight Delayed? We wait.

24/7 Customer Service

Indianapolis Airport Transportation

With affordable shuttles and prompt drivers you will be pleased with the experience and courteous drivers from our shuttle providers. Our car services will get you to your destination from IND airport safely and on-time so you can proceed with your travel or vacation.

IND Shuttle Transfers

When you trust AirportShuttles.com with your airport ride you are getting nearly thirty five years of experience in airport transportation. You can book your private sedan or SUV with them to or from IND.

Airport Pick Up

Indianapolis International Airport offers reservations from GO Express Travel, Go Airport Shuttle company in the Indianapolis and Bloomington areas.
Indianapolis Airport Shuttle Service
After you land at IND airport you can go to the ground transportation section near the terminal to get your shuttle transfer. While there are a variety to choose from shared ride vans remain the most popular due to its cost
IND Pickup and Drop Off
Indianapolis Airport is easy to navigate and even easier to find ground transportation to. You'll find that there are many options for vehicle and transportation companies here.

When you are flying into the IND airport pickup for transfers to your destination can be found at the end of your terminal as you exit near baggage claims.

Shared Ride Van
GO Express Travel and Blacklane provide shared ride service to and from the Indianapolis Airport. These types of airport shuttles are affordable and convenient.

Private Van
Private van service is a good choice for those looking for an airport ride for a medium group wanting to travel from the airport to attractions such as the Indianapolis Motor Speedway or White River State Park.

Private Sedan
Travelers departing from IND wanting to be picked up from Indianapolis neighborhoods such as Mooresville or Brownsburg will find private sedans to be a great option.

Local Personal Drivers

Schedule your personal driver service with local providers and take advantage of lower rates for a private car service.

Private SUV
Private SUV service offers you enough room to accommodate up to 3 or 4 passengers. Bella Stella Limousine or Hoosier Connection Limousine in this area provides this service.

Taxi Cab
For a quick and simple ride to your final destination in Plainfield or Greenwood a taxicab can't be beat. Schedule yours ahead of time to beat the crowds.

Chartered Bus
If you have a large group, especially a group of 40 passengers or more, chartering a bus is perfect for you. You can book this service to cities like Franklin or Westfield.
IND airport terminals
When you land at Indianapolis International Airport make sure you are armed with the information you need to make your way through the airport without a hitch.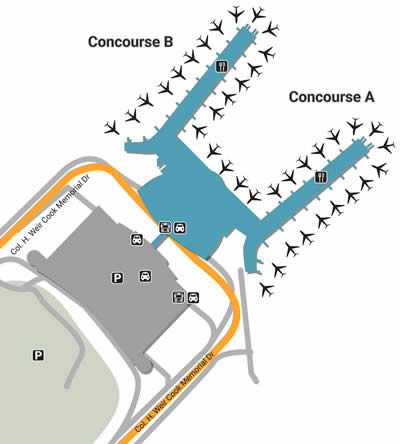 Indianapolis Airport Shuttles
IND airport offers transfers with shared ride shuttles, taxicabs and sedans. Bloomington Shuttle or GO Express Travel provides its passengers comfortable rides with drivers who understand your needs.

As you leave the terminal you can find excellent shuttle services with Star of America including travel to nearby University of Illinois or Purdue University can be important for local college students. There are also limousine services with Lafayette Limo, which offers a host of affordable, and relaxing charter services.

Private sedans are used just as much but made more for smaller groups and a more luxurious ride. Regardless of how you get to your hotel or destination there are many shuttle buses you can choose from when you get to the airport.

Miller Trailways and Star Of America are options for those who need to make their way to Ball State or Indiana University. Of course taxis are available at the designated areas with professional and courteous drivers who are ready to take you to your preferred destination.

Go Express offers nonstop service to major hotels downtown and to the Indiana Convention Center. Go Express is the greenest way to travel and features economic travel seven days a week.

Miller Trailways will get you to Anderson, Muncie or Ball State University if you need to get there. With twenty-five years in the business and discounted fares is the number one choice for connecting travel throughout Indiana. The Star of America Service will get you to Indiana University Bloomington. Star of American is low cost and very comfortable and features Wi-Fi.

Indianapolis Hotel Shuttles
Fortunately for weary travelers, there is a wide spectrum of Indianapolis hotels to choose from which means there are many ways to get airport transfers there also. The Radisson Hotel is available to customers who wish to remain close to the airport premises as well as Crowne Plaza who both have great rates for airport shuttle rides.

Travelers searching for a hotel with more modest option of airport transportation or something closer to downtown Indianapolis can choose from Comfort Suites, Extended Stay America or the Catalina Motel.

Enjoy your stay in the lap of luxury by staying at the Westin Indianapolis. You'll have access to everything you want to do with a sky-bridge that leads to the Indiana Convention Center, Circle Center Mall and RCA Dome. Other great places to stay for cheap shuttle service for shared ride vans include the Conrad, Canterbury and the Wyndham West.

Indianapolis Destinations
Visiting the Indianapolis area can be easier if you had a guide to help you navigate through the city.

About Indianapolis Airport
Indianapolis is a thriving International Airport that provides an important service, giving residents transportation to several adjacent cities of all sizes. The airport code is IND and one of the biggest travel hubs in the state of Indiana. Due to Indianapolis International's status as the largest airport in the surrounding region, it is considered a major Midwest travel hub.

Indianapolis is located in Indiana at the heart of the state. It is also the state capital and is in the biggest city in the state of Indiana. There are many things to do while visiting with many attractions and great restaurants to choose from.

The airport consists of one terminal that has been divided into two concourses for simple navigation. Free cell phone lots are provided, so that you can call your ride as soon as you land and have them meet you at your designated terminal. At Indianapolis International providing a low stress traveling experience is the primary goal.

Indianapolis International is located about ten minutes from the downtown area where you'll find hotels, restaurants and an exciting nightlife.

When coming to Indianapolis attractions like the Vintage Indiana Wine & Food Fest which is when in June the wineries & restaurants gather together at the downtown offering food and wine samples from their finest. Other events like Indy Jazz Fest, Indiana state fair, Rib America Fest plus more are a must see.

If you're looking for an outdoor adventure then check out the White River State Park which is also home to an IMAX theater, the Indiana State Museum, NCAA Hall and the Indianapolis Zoo.

IND Contact Information
Indianapolis International Airport
7800 Col. H. Weir Cook Memorial Drive
Indianapolis, IN 46241
Airport Code: IND
Shuttles to Florida theme parks

You can find shuttle rides for many of the theme parks in Florida. As travelers arrive in each area booking rides to and from your destination can help make your trip easier and less stressful.
Orlando airport transportation service

Travelers can discover the many types of vehicles they can book for rides to and from MCO airport. From shared ride vans to luxury black cars such as limos and sedans tourists can find a large variety to ride in.
Shuttles to theme parks in Orlando

Explore the Orlando area and have an adventure with your family at one of the many theme parks this city has to offer. You will thoroughly enjoy your stay here. To get started on your planning take a look at these travel tips.