Stockholm Arlanda ARN Airport Shuttle
A modern marvel as expansive as the city, Stockholm Arlanda Airport is a great way to first see Sweden. Whether you're visiting for business or planning a hike across the iconic urban islands, you'll find something waiting for you on the other side by calling ahead of time. Get around with ease by booking at one of three on-site hotels, from the deluxe high-rises at Clarion Hotel to the unique hostel stays inside Jumbo Stay. You can also rent a private vehicle to get around at a steady pace, seeing everything from the Baltic Sea to the classic views along the canal.
Search for ARN airport rides
AirportShuttles.com response to COVID-19 concerns and important updates for customers with upcoming bookings.

Trusted service since 2003

Flight Delayed? We wait.

24/7 Customer Service


Stockholm Airport Transportation

Know there's something waiting for you in a city with so much to see by getting a ride to show it to you, whether you're a disco-head excited to see ABBA The Museum or a family looking forward to a stroll through Skansen open-air museum & zoo. Book a sedan to make your travels intimate, roaming across countless water bridges and historic landmarks ranging from the Hedvig Eleonora Church to Drottningholm Palace. For business travelers trying to make the most out of the region, get around at the ease of a local by having one drive you, choosing between a meet-and-greet with a local personal driver or a smooth limousine ride. You can also do all the walking by getting dropped off by a taxi, choosing between the commercial streets of the Norrmalm neighborhood to the quiet boroughs of Alvsjo.

ARN Shuttle Transfers

From the moment you arrive at ARN in Stockholm you'll want to begin exploring everything this charming European city has to offer. Begin and end your trip without a care by arranging your airport transportation with AirportShuttles.com.

Airport Transfers

Find other destinations that offer GO Airport Shuttle or search for other transportation providers at Love Field airport.
Stockholm Airport Shuttle Service
As busy international and domestic hub, Stockholm Arlanda Airport offers different transportation options, to and from the its facility. Scheduled buses run from the terminal to the city as well as taxis, rental cars, shuttles and trains. In Stockholm Arlanda Airport (ARN) there are available airport shuttle services. These companies provide easier, faster and cost effective in booking certain ground transportation from the main airport.
Professional drivers are provided in which they will take every passenger to their desired destinations. These airport shuttle services are indeed helpful and convenient for every passenger or tourists coming to Sweden who wants to make their stay more worthy. Brussels Airport (BRU) is indeed an international airport complete with every single thing you need while you are traveling around the world.
Shared ride van
Experience a wonderful travel to Vasa Museum by hiring one of our shared ride vans. They are roomy and can certainly provide for a comfortable travel. A shared ride van is without a doubt a great way of traveling to the Vassamuseet (Vasa Museum) to enjoy a fun and exciting time.
Private van
When you and your associates are traveling to places like Stockholm Old Town and are in need of the best possible travel services, there is the private van to sort out your every need. If you would love to go on a sightseeing tour, then you are certain to love a trip to Stadshuset (City Hall). Travel in privacy by chartering a private van. 
Private sedan
You can also ride on to the Stockholm City Hall in one of our private sedans. They are available for pickup and drop of services as well. For travelers who are just landing at the Stockholm Arlanda Airport (ARN) or those who look forward to getting there in time for their flight, the best airport transfers can be acquired from our private sedans. 
Local personal driver
Treat yourself to a memorable experience by visiting Skansen Open Air Museum. Our local personal drivers who can also offer door-to-door services provide seamless travel services. Enjoy your trip of this exotic region by heading on down to the Kungliga Slottet (Royal Palace). To have a fantastic time, you should definitely try out the services of our local personal drivers. 
Private SUV
ABBA The Museum is another exciting place that is worth traveling to during your tour of this region. A taxicab is the best way to travel to such spots. You are certain to have a great time if you charter a sporty ride to Statens Historiska Museet. These can be offered by our private SUVs. 
Taxi Cab
When you have just landed at the Stockholm Arlanda Airport, simply get aboard a taxi for a comfortable ride that is also pretty convenient. Cabs are also available for drop offs. Show up at the sightseeing tours that are available in this region by hoping into a taxicab. The cabs are available for both pickup and drop off services. 
Stretched limousine
Travel to Drottningholm Palace to see contemporary architecture. The best travel services to get you here can be acquired by chartering one of our roomy stretched limousines. Make a grand entry into the Strindbergsmuseet (Strindberg Museum) through our stretched limousine. They are spacious, comfortable and reliable. 
Chartered Bus
While exploring this region, you should also consider taking a bus ride to an amazing place like the Prins Eugens Waldemarsudde. The buses offer a comfortable travel. If you brought your camera along during your trip, you are certain to find a bus ride amazing. The buses are not only spacious and comfortable, but are also pretty reliable.
ARN airport terminals
From the moment you land getting to your pick up ride can be easier with maps of the terminals you are walking through.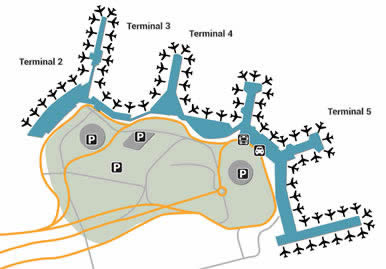 Stockholm Airport Shuttles
Stockholm Arlanda Airport is the main international airport of Stockholm, Sweden. It is located in

Sigtuna Municipality

near Marsta and 37 km from the Swedish capital, Stockholm. 

If while at ARN airport and need a more custom and private option, passengers can use private shuttles. The following are highly rated for customer service, reliability, efficiency, comfort and safety: Carmel Shuttle, AirportShuttles.com and Go Shuttle. Each of these services offers private sedans, limousines and luxury vans to different hotels and parts of the region. Most drivers are bilingual and have good command of English.

It is also 40km from the city of Uppsala and the airport code is (ARN). ARN is the largest and busiest airport in Sweden, located in Uppland province as well as the largest among Nordic countries. The airport is also the main gateway for international travel into vast parts of Sweden with an estimated 22 million passengers, 17 million international and 5 million domestic travelers. In January 2015, the airport had seen a 30 percent growth over the last 5 years, ranking among the highest in Europe.

ARN currently ranks as the 20th busiest in Europe with flights to over 160 destinations across Europe as well as flights to other contents like the Americas, Africa, Asia and the Middle East. Renowned carriers include British Airways, Lufthansa, Air France, Qatar, Emirates, Ethiopian Airlines and Scandinavian Airline System, all offering flights to destinations like London-Heathrow, Frankfurt, Dubai, Addis Ababa, Doha and Paris. Domestic flights are also available to different parts of Sweden as well as other Scandinavian countries.

Stockholm Arlanda Airport has a very massive and complex terminal, with innovative signage systems to make navigation within the airport a very easy affair.

The airport consists of four terminals; 2, 3, 4 and 5. Local flights use terminal 3 and 4, while international carriers operate from terminal 2 and 5. SkyCity, a modern feat of design and innovation is located between terminals 4 and 5. It is not a terminal for flying passengers alone, but it is also open for the general public.

ARN is a modern facility, with millions of passengers, and for that it boasts a number of modern features and amenities to make for a pleasant travel. There are numerous restaurants, shops, cafes and hotspots before and after the security area. SkyCity also has hotels, conference facilities, pharmacies and banks. Free and paid parking lots are available just outside the arrival hall.

Stockholm Hotel Shuttles
Passengers flying into ARN will be glad to know that there is an on-site hotel located in SkyCity, and it includes all the modern facilities and amenities of a top class airport hotel. For those however not intending to spend their nights at the airport, there are several other hotels located within short distance from the airport.

Radisson Blu SkyCity is a 4 star hotel located at SkyCity and in proximity to both the domestic and International terminal. It is an upscale establishment that boasts a plethora of features and amenities. You can easily access both terminals on foot. The hotel has a conference facility, a gymnasium, free Wi-Fi, a bar and a restaurant that boasts a variety of breakfast and dining options.

Radisson Blu Arlandia: Kabinvagen 3 is another 4 star hotel located just 400 meters from the airport. It has 30 conference rooms, and all the modern amenities you would expect from an upscale hotel. There's Wi-Fi, large and spacious rooms, a bar and a restaurant serving various local and international cuisines.

Stockholm Arlanda Airport is one of Sweden's busiest airports that are serving the country's capital. It can handle more than sixty airlines such as the British Airways, Scandinavian Airlines, Finnair and a lot more. This airport is located forty kilomteres northern part of Stockholm. Millions of passengers are landing via airports.

This is the main reason why Stockholm Arlanda Airport has seen to it that the airport's premises is complete with facilities ready to provide convenience as well as comfort to travelers going to or from Arlanda.

Stockholm Arlanda Airport is equipped with two banks, ATMs and bureaux de change in the terminals. When it comes to communication, a post office and courier service is available. There is also an access to wireless Internet, Internet cafes and even fax machines.

For hungry passengers, there is a wide range of nice restaurants, bars and cafes which are known for serving delectable Swedish cuisines. A wide choice of shops is in the vicinity of the airport such as outlets of duty- free, gift retailers, newsagents and fashion boutiques. For the disabled, they are provided with text telephones, toilets which are wheelchair- accessible and lifts. They are also dedicated with parking spaces with long- term rates for parking.

Other facilities of the airport include pharmacy, chapel, fitness center and dry cleaners. There are also facilities made specifically for children such as facilities for baby- change, play areas and nursery room. Car rental and car parking are also part of the facilities which are spacious and convenient at the same time.

Stockholm Hotels
If you find it very uncomfortable and unappealing to sleep in the premises of Stockholm Arlanda Airport, there are numerous hotel choices which are conveniently near the main airport. Some of these include the following:

The Clarion Hotel Arlanda is linked to Sky City and is basically found between the terminals of 4 and 5. It offers day rooms, paid- for swimming pool, gym and a sauna.

The Radisson Blu Sky City is located inside the premises of the airport. There are day rooms available where the guest can stay for 4 up to 8 hours.

The Rest and Fly is offering overnight rooms that are usable for 8 to 10 hours. The guests can rent the day rooms complete with television, towels and beddings.

The Jumbo Stay is a real Jumbo Jet which is turned into a form of hostel. It is offering private rooms as well as mixed dorms with 4 beds. It also provides airport shuttle service free of charge.

ARN Contact Information
Stockholm Arlanda Airport
190 45
Stockholm-Arlanda, Sweden
Airport Code: ARN