Changi Singapore International SIN Airport Shuttle
Home to four terminals and a slew of diverse transportation options, Singapore Changi Airport is a renowned facility famous for attaching to the downtown city center through a network of roads and railways. A great place to get delayed due to unique shops and eateries, the facility makes it easy to kill time, even easier to leave. Look forward to everything the region has to offer with the ease of a shuttle, hopping aboard a local ride through a slew of hotels options on Airport Boulevard, whether it's Ambassador Transit Hotel or the 21st-century Crowne Plaza Changi Airport.
Search for SIN airport rides

Trusted service since 2003

Flight Delayed? We wait.

24/7 Customer Service

Singapore Airport Transportation

Explore every corner of the Southeast Asian getaway by booking a ride to get the job done, whether you're looking forward to a business trip at the heart of Toa Payoh business distract or in need of some alone time at a quiet park. Reserve whatever ride you need to make the whole thing easy, going with a private sedan for easy access to the intimate National Orchid Garden, or go with a simple SUV for a family trip across Marina Bay's scenic shops. For lovers of the fanciful, get through the area in grandiose fashion by checking out the world-famous restaurants that sit along Bayfront Avenue, afterward arriving to a top-notch show at the Esplanade.

SIN Airport Transfers

Find other destinations that offer GO Airport Shuttle or search for other transportation providers at Singapore (SIN) airport.

AirportShuttles.com Airport Locations

Looking for airport shuttle rides? Learn how you can get connected to the best shared ride van providers, sedans and private vans and view our airport transfer locations.
Singapore Airport Shuttle Service
Visitors normally don't rent cars in Singapore because it's so easy to get around; the public transportation system is the major mode of transportation.
Shared Ride Van
It is a great idea to hire our shared ride van service when thinking in saving up traveling costs. Nevertheless, you still get to make the most of your stay in Singapore by booking this ground transportation that can take you for a cultural tour at the National Civilization Museum and at the National Museum.

Private Van
You can decide to stay away from the city and have some pleasant time alone with your family. You can escape with our private van service, which can take you at Bollywood Veggies, where you can have dishes with ingredients grown on a farm. This private transport is available for airport transfers upon arrival and departure.

Private Sedan
You can get a healthy recreational activity at MacRitchie Reservoir Park and while you get there in our private sedan, you can enjoy a comfortable ride and just relax knowing that you are relying on a door-to-door service with punctual pickup and drop off.

Local Personal Drivers
Ask our local personal drivers to get you to Chinatown where you can enjoy relaxing at a rooftop bar.

Private SUV
Hire our private SUV service to take you to the Botanic Gardens just because you want some fresh air. Our private SUVs are available at any location in Singapore.

Taxi Cab
You can book a taxicab service to take you at the Arab Quarter to enjoy other architectural sites.

Stretched Limousine
You can enjoy with just a ride, leisure attractions without stepping out from the elegant limousine you have hired for the night. Ask your personal driver to take you to ride along the Marina Bay to Robertson and have a fine Riverside dining.

Chartered Bus
Book our bus service when deciding to take a tour with your family at The Southern Ridges.
SIN airport terminals
Get to your destination by using our terminal maps to help guide you to your driver.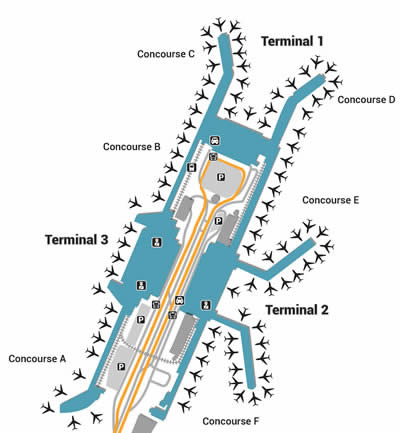 Singapore Airport Shuttles

You can reserve a hotel shuttle in Singapore or you can make discount airport transportation reservations. The Singapore Changi Airport abbreviated SIN near the northeast of the commercial center in Changi.

If you can get a taxi they are usually reasonably priced. Public transportation operates Mass Rapid Transit MRT, Light Rail Transit LRT , and a local bus service. When you purchase your ticket you are charged 10 cents that is refunded on your 3rd trip and a single trip will cost you very little.

The bus system also connects you to most destinations in Singapore. For all modes of public transportation there are buses you can buy to pay for your trip. EZ-link and NETS Flashpay cards allow you to load money to your card to pay for your bus trip. This way you do not have to keep change for the bus or keep up with the varying amounts of fare. Just like in most cities taxis in Singapore use a meter. Taxis normally cost you a low rate per mile.

About Singapore Airport
The airport handles approximately 53.1 million passengers each year handled by some 28,000 employees. Since 1981, this airport has won 430 awards including 30 in 2012. Singapore itself hosts a mix of cultures: Malay, Chinese, Indian, and Western. There is so much to see and do for a first-timer that you'll hardly be able to do it all.

Hotels in SIN
You'll find your share of budget friendly hotels for your Singapore stay. Anywhere near Grand, Little India, or Balestier districts, however these usually cater to those who only need 1 hour in a room. For mid-price hotel stay you'll find some good quality boutique hotels in Chinatown. If you are splurging a bit and can pay the $300 and up price tag head over to either the Marina Bay or Orchard Road area. The rates here vary and you can get some good off-season discounts.

Singapore Restaurants
Enjoy breakfast Singapore style with Kopitiam: kaya (a spread made from coconut milk, sugar, and eggs) toast, the strongest sweet coffee you can drink, and runny eggs. It'll cost you about $2 at any local coffee shop but Ya Kun Kaya does it best. Lunch or dinner at Sushi Tei, Crystal Jade, or Central will fill you up in no time.

Things to do in Singapore
The Singapore zoo or the Jurong Bird Park are first on the list for all of you animal lovers, both will cost you and $18 admission fee and if you take a taxi from the city center you pay about $10 for the taxi. Don't forget to do some premier shopping at Ngee Ann City there you'll enjoy high end shopping from Cartier to Tiffany's. The Chinatown Heritage Centre is another great location to visit. The admission is $10 and you get an up-close look into Chinatown's history and development.

SIN Contact Information
Singapore Changi Airport
Airport Blvd, Singapore
Airport Code: SIN