Singapore Changi pick up and drop off at SIN airport
Ground transportation to Singapore Changi Airport
Considered to be one of the busiest airports in the world, the massive Singapore Changi Airport is home to four main terminals. The most expensive terminals (1-3) include attached hotels, various gardens/rooftop pools and an observation deck on the top floor of each building. There are also various ways to relax at luxury VIP lounges & spa, innovative artwork and global cuisine. A modern people mover and skytrain also connects the three terminals, while Terminal 4 offers a 24-hour shuttle to only Terminal 2. Terminal 4 mainly accommodates to low-cost flights and is disconnected from the other terminals.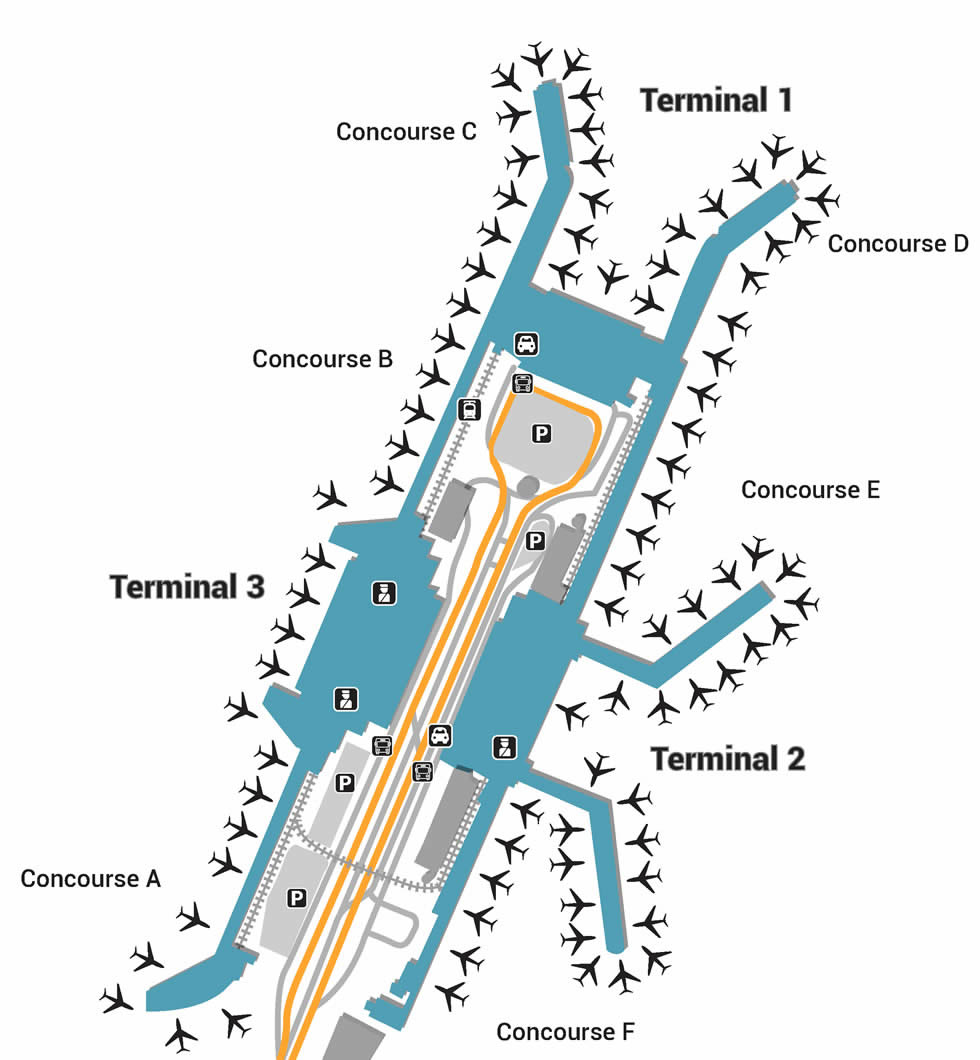 Parking
There are five car parks located at Singapore Changi Airport; T1, 3A/B and 4A/B. T1 is connected to the east side of Terminal 2 via levels 2 & 3, and is mainly used as a drop off zone for passengers taking the skytrain from Terminal 1. 3A is connected to Terminal 3's west side, while 3B is connected to the east side - both are accessible via underground levels B1–B3. 4A is connected to Terminal 4's west side, while 4B is located on the northeast side, each accessible via levels 1 & 2, with 4B providing especially close access to ground transportation.
Services
With various ways to relax and unwind, the airport's services are more like luxuries. Enjoy free-of-charge attractions like Terminal 3's Butterfly Garden, a massive botanical space located inside an atrium-lit dome. Other gardens include the photo-friendly flora of Terminal 2, which include the summery outdoor ambiance of Sunflower Garden and surreal exotics at Enchanted Garden, and Terminal 1's collection of succulents at Cactus Garden. The airport is also home to several on-site hotels, from the business-friendly rooms at Terminal 1's Aerotel Transit Hotel to the luxurious suites of Crowne Plaza in Terminal 3, and with the top floor of each terminal offering premium lounges, spas and upscale restaurants, it can be especially easy to enjoy a night in.
Retail
Shopping opportunities at Singapore Changi Airport are endless, with dozens of options sprawled across the departures levels (Level 2) of each terminal. Enjoy upscale fashion in Terminal 1 by shopping at Hugo Boss or Coach, also considering something comfy from familiar stores like Victoria's Secret and Lacoste. Terminal 2 offers even more upscale delights that include Tiffany & Co, Prada and Saint Laurent, as well as three gourmet chocolate shops and several cosmetics stands. Unique shopping in Terminal 3 includes an expansive Zara as well as a huge Louis Vuitton, plus several electronics shops that include a Sony and iStudio. A combination of just about everything is available in Terminal 4's shopping plaza as well, with specialty stores like Moleskine selling unique notebooks and fashion boutiques like Kate Spade NY offering a splash of color to the terminal.
Restaurants
In each terminal, most eateries are located on either the departures level (Level 2) or the VIP floors (Levels 2 through 4). Enjoy various breakfast joints in Terminal 1's departures area, which include Kaffe and Toast, Starbucks and Dunkin Donuts, with upper level eats including fresh seafood from Manhattan Fish Market as well as traditional Chinese at Crystal Jade. Terminal 2's departures area contains classic sit-down hotspots like Rustichelli & Mangione, as well as top-notch Asian along the upper level, such as Peach Garden Chinese and Central Thai. In Terminal 3, you'll find various Level 3 options ranging from legendary Chinese at Paradise Dynasty to Hainanese-style food from Colonial Club, while Terminal 4's Level 1 is home to simple low-cost options that includes Paris Baguette and Ma Mum Café, not to mention the massive floor space of Food Emporium on the mezzanine.