San Francisco pick up and drop off at SFO airport
Ground transportation to San Francisco International Airport
San Francisco is the Bay City, and
San Francisco International Airport
here is top notch. Traveling is enjoyable when you are flying into or out of an airport with so many amenities. Minutes away from California's capital and home to the iconic neighborhoods of Haight & Ashbury, San Francisco is located at the tip of the state's peninsula, offering sweeping views of the Pacific as well as countless opportunities to go big or go home. See everything there is to see when you arrive to San Francisco International, taking in first impressions through hometown restaurants and shops scattered across the airport.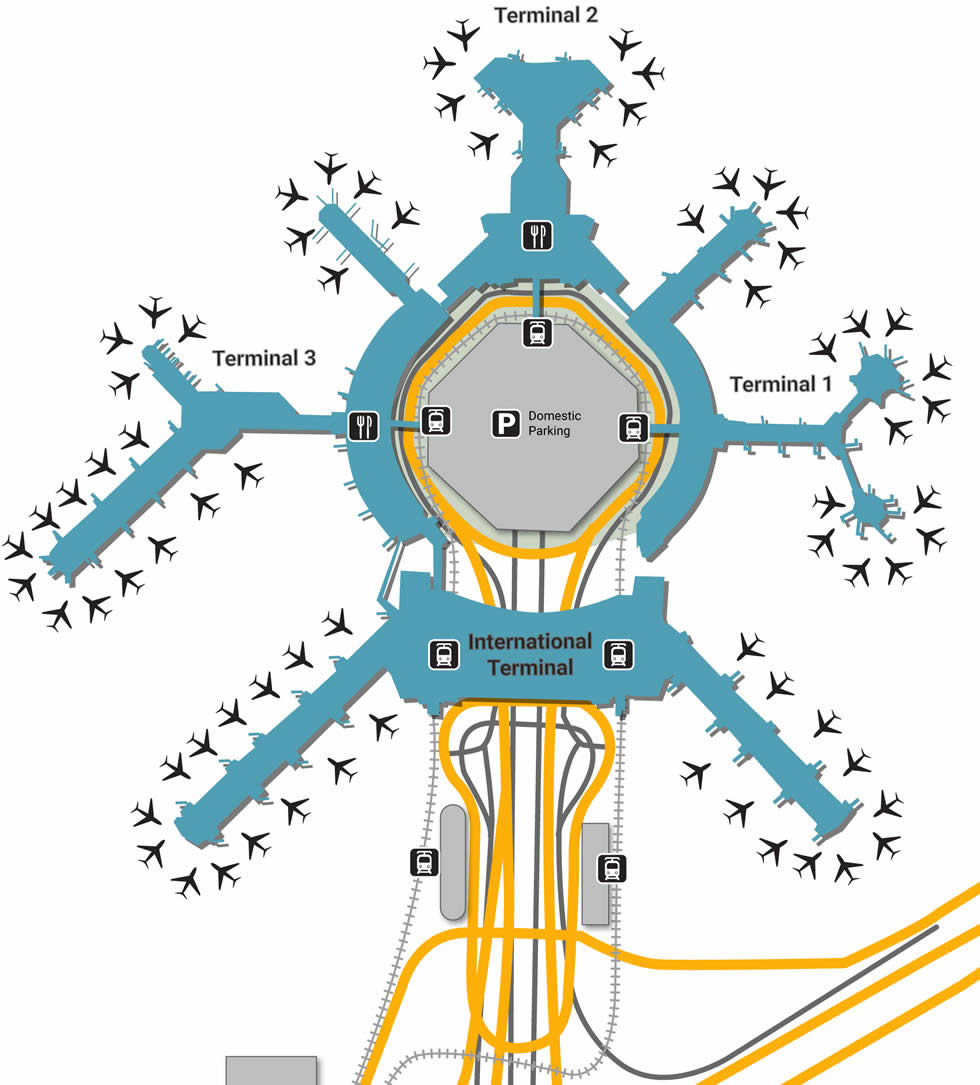 Parking
Make the future of your trip bright by taking care of the boring stuff ahead of time. If you are not needing a ride from SFO airport and need parking instead then for quick domestic parking, utilize the 5-level garage located at the center of the airport, offering easy access to every terminal. There are also two International Parking Garages located on the north and south end of the International Terminal, both of which offer the same rates as domestic. If you're leaving town for quite some time, consider long-term parking on the corner of 380 and 101 for unbeatable rates that are pennies on the hour.
Services
Nothing beats doing something simple to pass the time, which SFO Airport has gotten especially good at. From on-site car washes located in any of the parking garages to the kid-friendly AirTrain ride, which offers sweeping views of the airfield, there are tons of things to do. Take a walk through the stoic Aviation Museum & Library, a free facility located on the Departures Level at International Terminal's Main Hall. If you need medical assistance, Medical Services is located on the same level, but on the side of Boarding Area A.
Retail
In addition to eccentric landmarks, San Francisco International is a great place to do some shopping. Grab an interesting magazine or the latest newspaper at Aviator News & Books, located near Gate G94. If you're more interested in finding the perfect accessory for your outfit, enjoy the handcrafted jewelry at Boucle (Gate 82), a local shop known for showcasing some of California's best craft makers and artists. Speaking of artists, enjoy a walk through Mosaic Gallery (Terminal 2, Boarding Area D), a fine art museum that offers a one-of-a-kind experience. Turn a sour afternoon into a sweet one by visiting Indulge Candy, home to premium chocolates at Gate G91.
Restaurants
If you travel the country long enough, everything starts to feel the same. Avoid the endless background loop by admiring the unique cuisine options, whether it be the authentic Mexican at 24th & Mission Taco House near Boarding Area G or the phenomenal Chinese at Koi Palace (Gate 80). Enjoy a locally-grown roast at Peet's Coffee & Tea, located in seven locations throughout Terminals 1 - 3. If you're in the mood for some California-style pizza and salad, get a fresh duo at Willow Creek Grill, located at Terminal 1, Gate 25.