Raleigh Durham International RDU Airport Shuttle
The Raleigh-Durham International Airport is a beautiful airport with state of the art facilities. Locals and visitors both love this airport as it is clean and fairly small so it is easy to navigate. It is also conveniently located. Before your embark on your trip to or from the RDU airport, make sure that you arrange your airport ride in an airport shuttle, taxi cab, private SUV or van depending on your needs. Having all of the details of your trip taken care of from start to finish will allow you to enjoy it even more. You'll be able to breath easy with someone else in the driver seat.
Search for RDU airport rides

Trusted service since 2003

Flight Delayed? We wait.

24/7 Customer Service

Raleigh Airport Transportation

With shuttles and private cars for business travelers who are heading towards the Research Triangle Park area, which resides in the southeastern portion of Durham, travelers can book rides and find most destinations are relatively a short distance away.

RDU Shuttle Transfers

You know that you'll be getting a quick and easy ride from a professional and polite driver whenever you book your airport pick up or drop off with AirportShuttles.com. Give the Zumu a try on your next trip to RDU airport.

Airport Pick Up

When you fly into or out of RDU International airport GO Airport Shuttle can help you with an airport ride in a shuttle or private van.
Raleigh Airport Shuttle Service
RDU airport shuttle service providers understand that providing a private van in case you just want to relax and get where you're going in a timely fashion.
RDU Pickup and Drop Off
Here are a few top-rated shuttle services that lead the way in Raleigh transportation.
 

Shared Ride Van
Book before arrival for shared ride vans for places near Pullen Park or Raleigh City Museum with several providers at the airport for convenience.

Private Van
We offer options for pickup and drop in private vans for hire for travelers looking for airport rides from pickup point to Raleigh-Durham airport.

Private Sedan
Turn up at your destination in style with our stylish private sedans. Book one if you want to show up and show off at locations like the PNC Arena.

Local Personal Drivers
High quality taxis for hire, as you seek to visit every notable place in Raleigh/Durham, ranging from the Time Warner Cable Music Pavilion to the Marbles Kids Museum.

Private SUV
Quick and reliable airport transfers with drivers available at any point of time to ride you to your hotel or residence in Durham without hassle.

Taxi Cab
The best cabs for hire service in Raleigh-Durham, committed to providing high quality ground transportation in the Bull City and the City of Oaks in North Carolina.

Stretched Limousine
Elegance and class all combined into one smooth ride! Book our private limousines and get new discounts for transportation in Raleigh and Durham.

Chartered Bus
You can book reliable shuttle service for areas near Yates Mill or the North Carolina State Capitol for when you need to take the kids out for a school trip or for a field trip in the City of Oaks and the Bull City of North Carolina.
RDU airport terminals
The Raleigh Durham International Airport is home to a multitude of dining options and tons of shopping. If you have some time to kill check out the full service spa and pamper yourself. If you have children traveling with you and they need to stretch their legs, you'll even find a playground on the airport grounds where they can listen in on the air traffic controllers in the tower and watch the planes take off and land.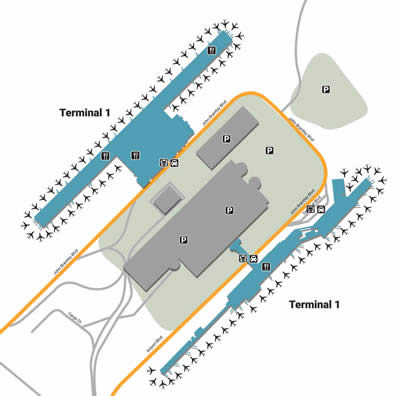 At RDU airport AirportShuttles.com Raleigh or Zumu is rated one of the best-shared ride shuttle providers. For Raleigh-Durham International Airport private sedan and limo bus transfers are convenient ways to travel because the highways around it allow easy access to the airport terminals.

Where instead of passengers having a private van or a rented vehicle they can share a shuttle to some place in downtown typically a hotel. GO Airport Shuttle is another service you can choose from when flying internationally. Giving you the option to share a ride or get a private van for yourself. If you are more interested in a limo service with your own chauffeur then you may be better off with GroundLink or Limousine Raleigh which both offer private sedans and private SUVs for travelers coming into town.

Raleigh Hotel Shuttles
If you only travel a mile away from the airport you can find a vast selection of hotels to stay at such as in the Brier Creek area, which is only a few miles from RTP or Research Triangle Park. Whatever you need to suit your needs, all of which you can check out online to make sure they offer the best accommodations for you and your family. Fairfield Inn and Suites offers free Internet and breakfast.

Hyatt Place is a pet-friendly airport, if you like to travel with the family's best friend this airport would be perfect for you. Allowing pets is not as common as you would think in the hotel business it usually jacks the prices up through the roof. This hotel provides it own type of airport shuttle if needed. Plus like most nowadays Wi-Fi is available.

There are multiple different hotels to choose from and a variety of Raleigh hotel transportation services available to you. The Raleigh-Durham International airport code RDU is growing fast in its resources, offers, and passengers. With hotels, plenty of shopping areas and other tourist hot spots within miles of the airport itself.

Raleigh Destinations
The Raleigh-Durham area is filled with things to do for the whole family. There are hundreds of parks, unique attractions and historic places to visit while you are in town.
Visiting Raleigh

About Raleigh Airport
North Carolina has many airports but Raleigh-Durham International Airport is the fifth largest in N.C. with millions of travelers passing through annually. The roads at the airport utilize electronic signs to direct you where you need to be such as parking or airport terminals. With over ten thousand parking spaces available to use it is easy to understand why RDU is easy to get around. Raleigh Durham Airport is located near Durham, North Carolina. Durham is one of the largest cities in N.C. and is where the Durham Bulls baseball team plays.

In addition Carmel Car and Limo is a high rated shuttle service for the Raleigh and Durham area that provides great deals and discounted rates for limousine and sedan rides to surrounding Raleigh neighborhoods. You find rides for Research Triangle Park for business travelers or hotels in the nearby cities such as Wake Forest, Cary and Apex. Booking discount shuttle rides to local colleges such as University of North Carolina Chapel Hill can help students keep more in their pocket. If you continue to head towards the south there is North Carolina State University, which is located close to downtown Raleigh.

Things to do in Raleigh
Looking for fun and things for the family? Take a historic trip to the late 1800's at the Historic Stagville Plantation learn some of Durham's history. Perhaps visiting the Lake Michie Recreation Area where you'll find fun activities for the family such as hiking trails, camping and fishing or maybe a relaxing boat ride across the lake. For adventure lovers a hiking or canoeing trip in Eno River State Park is a great place to fulfill that adventure stride.

The culture in Raleigh includes jazz festivals, symphony concerts and art exhibitions. If you are traveling into town you can visit the Raleigh Convention Center where you will find thousands of hotel rooms within walking distance or short driving distance. Durham offers great B&B, art exhibitions and festivals that makes this area a great getaway for the whole family.

RDU Contact Information
Raleigh Durham International Airport
2400 John Brantley Blvd.
Morrisville, NC 27560
Airport Code: RDU
Raleigh airport rides to hotels

When traveling to the great city of Raleigh, North Carolina learn about historic buildings and the best luxury hotels to stay at.