Panama pick up and drop off at PTY airport
Ground transportation to Tocumen International Airport
As the main airport for Panama City, Tocumen International Airport is the first thing tourists see when they visit the country's vibrant capital. Home to various modern services & amenities, guests can easily stay relaxed no matter which of the three terminals they're staying in. The three terminals include the Main Terminal, the North Terminal and the South Terminal. The Main Terminal is the original 1947 structure redesigned, while the South Terminal and North Terminal are extended piers attached to the Main Terminal via moving walkways. Shops & restaurants are located throughout the walkway passages, providing takeaway eats as well as last-minute necessities. Ground transportation is limited and includes taxiways along the arrivals level as well as car rental services.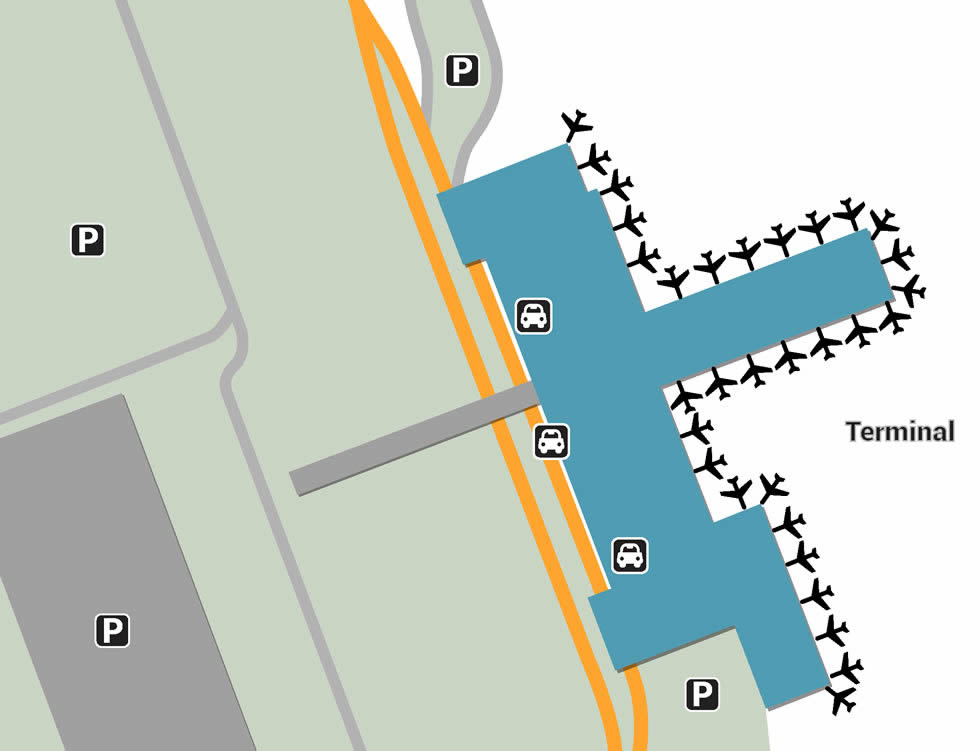 Parking
Parking at Tocumen International is easy, whether you're looking for short-term or long-term spaces. A large parking lot is located in front of the Main Terminal, providing a flat rate for all vehicles that starts at $3 per hour and moves its way up to $24 per day. For more information, contact the airport toll free at 1-866-390-3451. Other parking services include special reserved spaces for the disabled as well as rides to the terminal via the Panama Airport Shuttles.
Services
Services at Panama International include a wide variety of perks that include basic financial services through ATMs and currency exchanges as well as general help from a 24-hour information desk in the Main Terminal. Business travelers in need of something special should relax at either of two business lounges, also considering swanky suites at the Crowne Plaza Panama Airport, which provides shuttles every half hour. For families looking to unwind, take a break at various restaurants & cafes located along the Main Terminal Level 3 food court, also considering the convenience of duty-free shops located in the inter-terminal walkways and extension piers. Medical facilities are also available in the form of free clinics, a pharmacy and rentable wheelchairs.
Retail
Enjoy dozens of shops while you wait, sifting through a range of world-famous brands as well as locally made crafts before deciding on your purchase. Fashion can be found throughout the facility in the form of Ralph Lauren, Kate Spade and Lacoste as well as light accessories from MAC Cosmetics and Attenza Duty Free. Pick up the right gift from a handful of souvenir shops as well, choosing between Studio Nature's vibrant art or hand-carved crafts from Celebra Panama. Those in need of some digital gear can stop by either Samsung or TENMA for rentable phones and other tech accessories. Other unique shops include gourmet sweets at Chocoland as well as last-minute conveniences at both la Riviera Duty Free and Farmacia Arrochas.
Restaurants
Home to over a dozen eateries that include casual cafes, quick takeaway and relaxed restaurants, Tocumen Airport knows how to especially make its guests feel at home. Grab some steamy breakfast from either Duran Coffee Store or Black Coffee, also considering Central American-style espressos at Cafe Maritanos for the full effect. Lunch options include a few fast food joints like Subway, Domino's and Quiznos as well as healthy quick-serve options from Naturally Fast and Viena Snacks. And for those looking forward to a full sit-down experience, choose between the classic local flavors at Tierra Firme or the vacation-friendly ambiance of Air Margaritaville Panama. And don't forget to indulge at the end of it all, whether that means getting something sweet at Cinnabon or something strong at 770 Bar.