Trusted service since 2003

Flight Delayed? We wait.

24/7 Customer Service

Francisco de S' Carneiro Porto OPO Airport Shuttle

Book reservations for airport shuttle, taxis, sedans and limousine service to and from the airport.

OPO Airport Transfers

Find other destinations that offer GO Airport Shuttle or search for other transportation providers at Porto (OPO) airport.

AirportShuttles.com Airport Locations

Looking for airport shuttle rides? Learn how you can get connected to the best shared ride van providers, sedans and private vans and view our airport transfer locations.
Porto Airport Shuttle Service
To move throughout the city, the metro is always a fantastic option. As well, taxis are always available, for a cost. However, to get to and from the airport, you might be looking for something a bit more private or planned out.
Shared Ride Van
You go for tours to have fun. Not to be minced of every coin you have. Our shared ride vans helps you save on travel. Whether visiting Soares dos Reis National Museum or going for prayers at the Porto Cathedral, book our shared ride vans and enjoy some company.
Private Van
Qualified, competent and skilled professionals. These are the qualities of the drivers we put at your disposal. Whether you want to be transferred from one airport to another or from one hotel to another in Porto just call us.
Private Sedan
Want to have some self-indulgence as you the visit the great Douro, just call us for a ride on our classy private sedan.
Local Personal Drivers
Would you like to familiarize yourself with Porto? Hire our local personal drivers for private tours to places like Serralves and Sea Life Porto.
Private SUV
Do you and your friends want to watch a football game? We got spacious private SUVs to transport you to and from Estadio do Dragao.
           
Taxi Cab
Have you just arrived at the airport in Porto? Call our taxicabs to drop you off to your hotel or take you to visit Casa de Serralves.
Stretched Limousine
Want a taste of class and elegance?Make reservations for our stretched limousines and experience life in Porto as you tour places like the Episcopal Palace of Porto.
Bus
We have group bus service just for you and your family or friends at great discounts. Book with us if you wish to visit places like Queijo Castle.
OPO airport terminals
When arriving at Porto Airport you can bring our terminal maps with you to help guide you through the airport.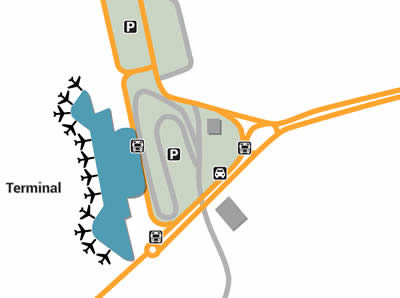 Porto Airport Shuttles

You can reserve a hotel in Porto or you can make discount airport transportation reservations. Porto, Portugal, sometimes called "Oporto," is a sprawling urban city, one of its country's largest. 

You can book a private transfer between Porto Hotels and OPO the Porto, Portugal. This way, your arrival and/or departure will be completed smoothly. They offer services 24 hours a day, 7 days a week.

These services are terribly easy — just transfer your hotel information with your Porto private transfer service, and they will make certain that you arrive smoothly and on time, to hotel or airport or back again. Prices are about the same for individuals and small groups, but prices are calculated with each circumstance.

Porto Transfers.com provides cheap, affordable local transportation in and around Porto, Lisbon, and other surrounding areas. They provide vans; minibuses; Paypal and other online payment options; and many more conveniences. They will fit you with the right vehicle for your destination and get you there safely.

Porto is Thriving Metropolis With All The Amenities
Originally called "Portus calle," the population for this central European port as of the 2010 census is above two hundred thousand, not quite the size of New York City, but an important city in its own right and for its own size. Within the old part of Porto city is a beautiful Church, the São Francisco church, which is a world famous tourist attraction.

Porto is possibly most famous for its wine and wine cellars, which are, of course, the origin of the well-known port wine.

The city itself is quite old, dating back possible before the 1400s. Although Porto itself is small, its counterpart — Greater Porto, the Metropolitan area — has a population of a few million, and covers multiple cities, including Gaia, Maia, and Gondomar. The city's climate is usually fair, although somewhat cold due to the close proximity to the Atlantic Ocean.

Porto's citizens have their own localized and rich culture. Although the city is very much Portuguese, its inhabitants tend to refer to themselves as a separate nation apart from the rest of the country. They refer to it as "a Cidade Invicta," or "the Invincible City."

Like many metropolitan centers, Porto has its own airport, seven miles north of the center of Porto.