Porto pick up and drop off at OPO airport
Ground transportation to Francisco Sá Carneiro Airport
Servicing Portugal's coastal city of Porto, Francisco Sá Carneiro International Airport is the country's second-busiest airport and growing. The airport is home to a single modern terminal with three levels; arrivals on the ground level, departures on the upper and various shopping outlets & VIP lounges along the top level. Having been awarded Best Airport in Europe several times by Airports Council International, the facility offers plenty to look forward to amidst delays. Ground transportation includes access to Porto Metro Line E via the airport's on-site rail station as well as public STCP buses that drop off to the city center all day and night, not to mention speedy drop-offs to the city courtesy of taxis and private shuttle services.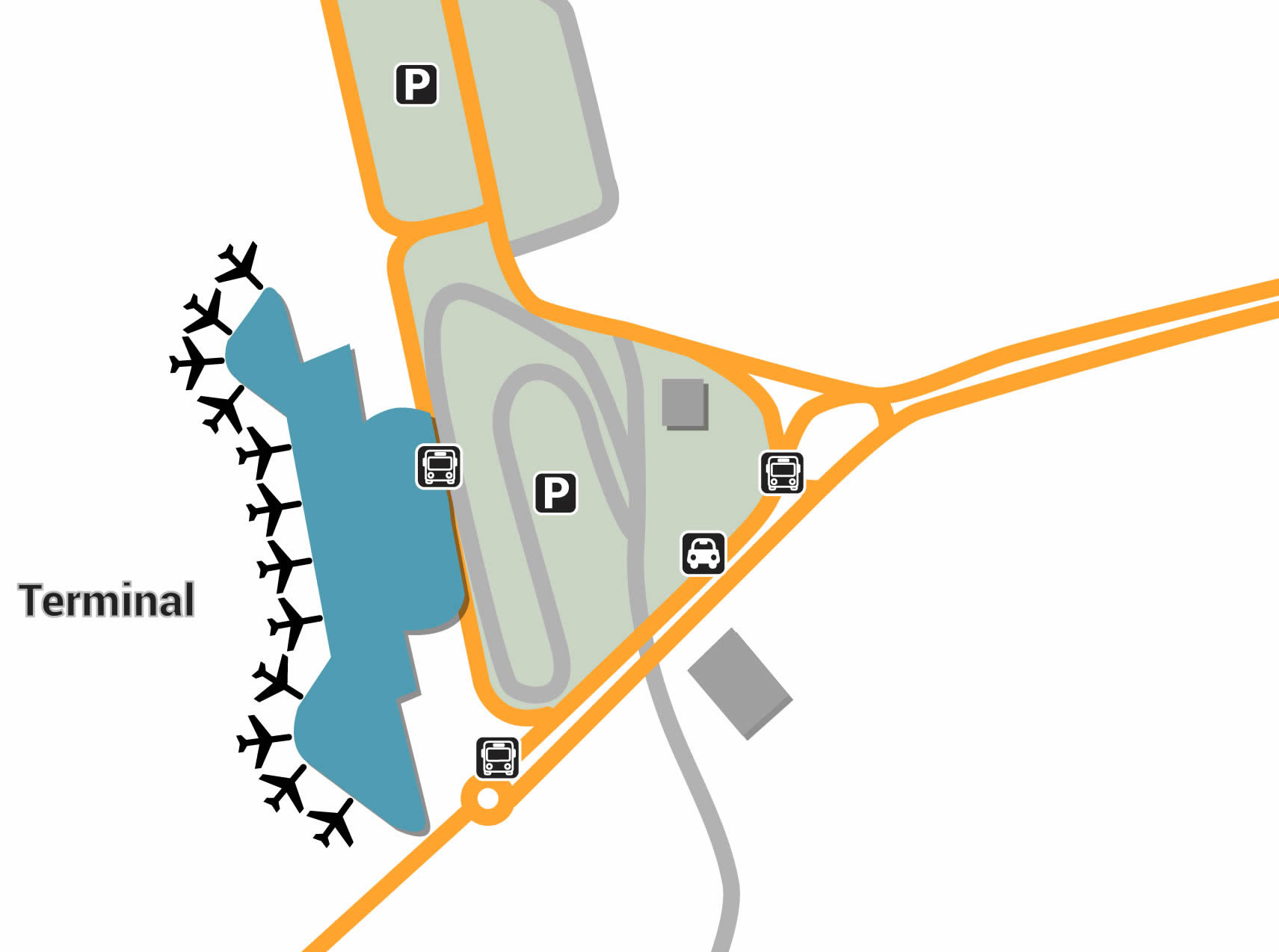 Parking
There are five main areas to park at Porto Airport that include short-term and long-term options as well as special executive spaces. Short-term parking is close to the airport and can be found at the P1 Classic Lot. Long-term parking is designated into lots P4, P6 and P9. The P4 Low Cost Plus Lot provides great long-term rates, while both P6 and P9 Low Cost Lots offer an even cheaper rate at the expense of being a bit further. An additional lot exists within P9 called 'Low Cost Promo', which provides the lowest rate throughout the airport. And for executives in search of elevated perks, stay at the P0 Executive Lot for business-friendly accommodations. Additional perks include spaces for the handicapped as well as valet through Valet eXpress, not to mention the option to reserve spaces online.
Services
Services at Porto Airport include simple perks that meet the criteria for what's expected at an international facility. Financial amenities include various ATMs and currency exchanges on each floor as well as a large bank along Level 3. Business perks include access to a VIP lounge between Gates 31 and 32 as well as free Wi-Fi throughout the terminal. Family services are also available and include a children's play area along Level 2 as well as handful of shops & restaurants in the departures area. Additional help can be found through five information desks scattered throughout the terminal, plus medical facilities that include a 24-hour First Aid Station along Ground Level as well as a pharmacy along on Level 3.
Retail
Home to over two-dozen shops mainly located near the departure area, Porto Airport's indoor shopping mall is a great way to pass the time. Look forward to discount fashion trends from the expansive FashionGate, or enjoy classic name-brand items from shops like Lacoste, MaxMara and Victoria's Secret. Those in search of specialty gift items can find local delights at Artesanato Aeroporto as well as local handicrafts from Portfolio: Made of Portugal. Last-minute travel items are also available at a few convenience shops that include Relay and Duty Free Store, while cell phone rentals and other tech accessories can be found at Tech2Go. Other unique shops include children's toys at Story Store as well as creative in-flight games from Divers.
Restaurants
Food options at Porto Airport are limited to a couple dozen restaurants and cafés in both the arrivals and departures areas. Sit down with breakfast at a handful of cafés that include Caffriccio and COSTA Coffee, also considering takeaway sandwiches and brunch at Deli & Cia. Lunch options include informal spaces like Burger King and Meal O'Clock as well as self-service eats from La Pausa. Those in search of swanky dinner ambiance have a handful of choices as well, from the small bites and big flavors at Wine Bar to upscale Portuguese from Douro – and don't forget to top it off with a pastry at Quiosque dos Sabores!