Phoenix Sky Harbor International PHX Airport Shuttle
Phoenix Sky Harbor International Airport is a bustling airport located in the southwestern part of the United States. When you travel to the Valley of the Sun, you'll most likely fly into this airport as it is the largest in the area. It boasts clean and tidy grounds and facilities as well as friendly and courteous staff, tourists and locals alike love to visit PHX. To make your trip complete book your airport van or shuttle bus or airport limo before you leave so that you don't have to think about it once you are at the airport. That way you can get on to your hotel or final destination right away.
Search for PHX airport rides

Trusted service since 2003

Flight Delayed? We wait.

24/7 Customer Service

Phoenix Airport Transportation

Shared ride shuttle providers are a great option for budget minded travelers but those with larger groups will want to look for companies who offer private vans or minibuses. If your group is higher and has the need for several private vans then you may want to consider a chartered bus as it can group everyone together in one vehicle while reducing the overall cost.

Phoenix Shuttle Transfers

AirportShuttles.com Phoenix has become a household name to anyone flying into or out of this beautiful desert city. The Zumu is headquartered here and is proud to serve its visitors and citizens.

Airport Pick Up

GO Airport Shuttles is one of the leading providers of ground transportation in America, and around the globe. Their emphasis is on local providers who have a stake in their communities and provide high quality service.
Phoenix Airport Shuttle Service
PHX airport has ground transportation services such as shared ride vans, taxis and limos, which can suit the needs of all different types of passengers. Airport shuttle company choices are vast in Phoenix so you will need to some research and check out which shuttle provider is the best for you. 
PHX Pickup and Drop Off
Curbside pick-ups from the airport can be found easily by following the signs after you pickup your luggage. With shuttles booked in advance you can skip past the lines and directly into your shuttle bus to your destination.




Ground transportation pick-ups are located at different locations for each terminal for Phoenix Sky Harbor

. For Terminal 2 you'll meet your ride on the north curb just outside of the baggage claim area. There are pickup areas on both the north and south curbs in Terminal 3 and both level 1 and 2 of Terminal 4.

Shared Ride Van
AirportShuttles.com is probably the most popular and most frequently used shared ride van provider for PHX but you can also book with services like Roadrunner Shuttle & Limousine Service.

Private Van
Airport transfers in private vans are better suited for small to medium sized groups looking to get from the airport to Phoenix neighborhoods like in Tempe or Scottsdale.

Private Sedan
If you are looking for a quiet airport ride you can book a private sedan service with Zumu or Roadrunner Shuttle and Limousine Service.

Local Personal Drivers
Local personal drivers with companies such as Wingz offer a private car service from a driver who isn't employed by a transportation company, which usually makes them very affordable.

Private SUV
Private SUV service is perfect for groups of 3 or 4 passengers. You can book one for your next airport ride to your hotel in Phoenix or the Phoenix Convention Center.

Taxi Cab
A taxi can be a great way for students to get to the University of Arizona or Arizona State University quickly and at an affordable price.

Chartered Bus
Chartered bus service is great for large groups such as those going to a sporting event at the Chase Field and University of Phoenix Stadium, which is home to the Fiesta Bowl.
PHX airport terminals
Find your way around the PHX airport and get to your shuttle or limo ride quickly so you can get to your hotel or destination without delay.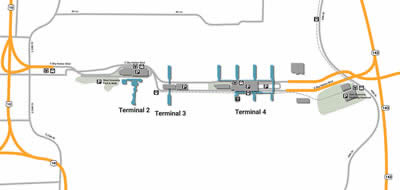 PHX airport has AirportShuttles.com Phoenix shared ride vans so passengers who are arriving can get transfers in Phoenix quickly with professional and chauffeured drivers from one of the best providers in America.


Airport shuttle services are available near baggage claims so you can find the perfect shuttle to be picked up or dropped off at the airport with low rates. The Phoenix airport is among those with many different types of ground transportation from taxi, limousine and Zumu Phoenix, which offer sedan service provided by AirportShuttles.com. You can also find airport rides for the Phoenix Convention Center during your next trade show or event from our list of local ground transportation providers.

Private limousines are also available with companies such as Accent Limo or Mechelle Limousine, which have received many customer ratings that you can check out yourself and see if it would better suit your needs. Plus, if you are traveling as a big family or you have a large group that would require more than one vehicle to get you to your destination there are private shuttle buses. These are larger vehicles that are easier for everyone to get to one specific location. Other shuttle transfers around the area include to Arizona Value Shuttle and A 1st Class Shuttle Express.

Sometimes if you are in a hurry and need quick affordable pick-ups then AAA Yellow Cab is one of taxi cabs you can choose from while traveling through Phoenix. If taxicabs don't fit your standards there is always private sedan services. 1st Quality Transportation and Accent Transportation Services are only two of the many sedan services offered to passengers at Phoenix airport.

PHX airport is near some of the best colleges in the state. University of Arizona is located in Tucson, which is about a two-hour drive away. Arizona State University is even closer. Our local shuttle providers can offer very affordable prices for college students who need to get between the airport and their university.

Phoenix Hotel Shuttles
There are several hotel shuttles in Phoenix that surround the PHX airport such as AirportShuttles.com that can take you to The Clarendon Hotel and Spa and Pointe Hilton Squaw Peak Resort. Travelers can book quick airport shuttle transfers in advance so you have time to relax during your trip. With plenty of accommodations in downtown Phoenix it is easy to find Phoenix Hotel Shuttles that has your budget in mind.

Phoenix Destinations
When arriving in Phoenix finding your destination and things to do is easier starting out with the right information about the area.
Visit Phoenix

About Phoenix Airport
Phoenix Sky Harbor Airport has thousands of passengers fly land and take off each day. In a city this big, it's not surprising to see so much activity. Phoenix is the capital of Arizona with a western style look and plenty of natural scenery. Be sure to check out the Desert Botanical Garden, which has a natural beauty for tourists to view. You can also drop by the Heard Museum which is a popular attraction showcasing Native American lifestyles, their artwork and how they lived. In addition, the Arizona Science Center has an IMAX theater including its own planetarium. Spending a day in Phoenix can be a wonderful western experience for the whole family.

PHX Contact Information:
Phoenix Sky Harbor International Airport
3400 East Sky Harbor Boulevard
Phoenix, AZ 85034
Airport Code: PHX