Malta International MLA Airport Shuttle

Book reservations for airport shuttle, taxis, sedans and limousine service to and from the airport.

MLA Airport Transfers

Find other destinations that offer GO Airport Shuttle or search for other transportation providers at Malta (MLA) airport.

Airport Ride Service

Looking for airport shuttle rides? Learn how you can get connected to the best shared ride van providers, sedans and private vans and view our airport transfer locations.
Malta Airport Shuttle Service
To get best and hassle free travel experience, it is highly recommended that you get airport shuttle transportation service. It will definitely make your Malta travel experience hassle free and memorable that you will cherish forever. There are several companies in Malta that offer airport shuttle transportation service.
Shared ride van
Spend an amazing afternoon out by hiring a capacious shared ride van and traveling to the St Anton Gardens Malta.

Private van
If you like your own personal space, you should consider hiring a private van and travel to Historic City of Valletta for some great time.

Private sedan
With our private sedan, you are sure to enjoy your trip to Portomaso Marina. Not only are they spacious but they are also comfy and fast.

Local personal driver
For those who value their religious faith, there is definitely something for you at the St. John's Co-Cathedral. A local personal driver is exactly what you need for your travel services.

Private SUV
When you have landed at the Malta International Airport, you can get amazing pickup and drop off services by hiring a private SUV. Besides being roomy, they are also pretty fast.

Taxi cab
If you need swift travel services to or from Fort St. Angelo, you can get the best of them from our taxicab services. Our highly trained and experienced drivers are committed to delivering seamless and customizable services.

Stretched limousine
If for a sightseeing tour of this region, you should give a shot at visiting the Vittoriosa Waterfront. A stylish entry will work pretty effectively in making your trip incredible. How about a stretched limousine ride?

Bus
When you have brought your camera along, you are likely to find a bus an awesome way of traveling to Historic City of Valletta.
MLA airport terminals
Malta International Airport is your gateway to this beautiful island nation. If you need to know the layout of the airport's terminals, look no further. This terminal map of MLA will help you get around and have a smooth airport experience.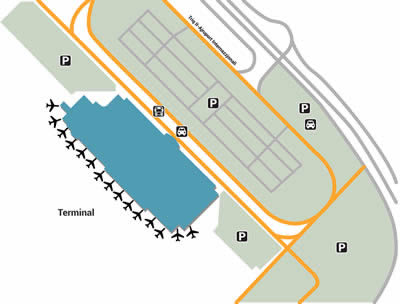 Are you planning to visit Malta? If you are going to visit Malta then for sure, you'll land at Malta's one and only airport called Malta International Airport.

Since it is the only airport located in Malta then it serves the entire Maltese areas.  Malta International Airport is situated between Gudja and Luda and it occupies the area of the former RAF Luqa.

Development of Malta International Airport was completely finished and became fully operational on March 25, 1992. Local residents in Malta usually call refer Malta International Airport as Luqa Airport or Valleta Airport. Some people call it Vallet Airport since the airport is located 3.1 mi southwest part of Valleta which is Malta's capital.

Malta International Airport serves as the base of Ryanair and hub for Air Malta 1. It hosts the Malta Airshow which held annually and home of AAC or Area Control Center. Malta International Airport plc operates Malta International Airport. Malta International Airport has wide range of retail services located in the airport such as restaurants, landslide shops, air side and more outlets.

Malta Hotel Shuttles
If you will stay in Malta for couple of days then it is important that you look for best airport hotel that offers accommodations, services and facilities that suitable to your wants and needs. There are airport hotels situated near the airport such as Seabreeze Hotel, British Hotel and Hotel Phoenicia Malta. 

British Hotel and Seabreeze Hotel are two hotels 15 minute away from the airport while Hotel Phoenicia Malta is 12 min from the airport. These airport hotels are popular because of different services and accommodations that they offer to solo and group travelers in Malta.

Hotel accommodation is actually an important factor that you must take for consideration when it comes on traveling in a stunning place like Malta. Staying in a hotel situated near the airport is relatively more convenient and accessible to travelers.

Malta Restaurants
If you are a traveler who loves dining at best restaurants then for sure you will never be disappointed in Malta. There are several restaurants near Malta International Airport that offer great culinary experiences.  Fulfill your food craving by means of visiting stunning restaurants located near the airport.

Most airport restaurants near Malta International airport offer balanced and healthy Mediterranean cuisines. No doubt that Malta is a great place where you can experience fine, savvy and enjoyable delicious foods. Pamper yourself by means of enjoying gastronomic and local delicacies in Malta.

Things to do in Malta
There are several activities to do in Malta International Airport. You can dine at popular food and beverage outlets, shop at popular shopping outlets and visit stunning places near the airport. Malta is a great place you should visit if you want to get closer to nature since the place has stunning and breathtaking views. Local delicacies, stunning views, greet people and best accommodations are things which make Malta a great place for travelers.