London Heathrow LHR Airport Shuttle
Ten miles west of London, Heathrow Airport is a world-class facility connected to an express train link, making transportation more varied than most international facilities. Get out of your busy terminal with ease by knowing you've got a ride waiting outside, something especially easy to do with a shuttle service. Book at the 4-star Leonardo Hotel on Bath Road for free lifts to your terminal, or look forward to keeping things in your own grasp with a private ride perfect for exploring uncharted territories.
Search for LHR airport rides
AirportShuttles.com response to COVID-19 concerns and important updates for customers with upcoming bookings.

Trusted service since 2003

Flight Delayed? We wait.

24/7 Customer Service


London Airport Transportation

From cool cafes in SoHo to riverside views at Battersea Park, finding a quiet corner of London can be difficult to find, but discovering something new is always around the corner. Go exactly where you want to go by getting a taxi to drop you off somewhere, or be open to someone else's interpretation with the advice of a local personal driver. For families exploring the region, you'll want something safe – get just that with an SUV, crossing the iconic Tower Bridge for an afternoon of grandiose landmarks, from the Monument to the Great Fire of London to the Big Ben Clock Tower. If you're just in the area for business, slow things down with the class of a stretched limousine, reflecting renowned Victorian architecture with equal style, whether you're headed to Olympia London for an expo or indulging in fine dining on King Street.

LHR Shuttle Transfers

Get around London with Zumu, a service provided by AirportShuttles.com, who provides black car rides to and from LHR airport with their non-stop pick up service for passengers arriving each day.

Airport Pick Up

Travel around in the popular shuttle service at Vinnie Van GO and get dropped off at the many attractions in downtown London and surrounding cities.
London Airport Shuttle Service
From the airport Express rail service from Heathrow will take you to Central London. In Central London you can take either the tube or the light rail to get around and in South London you can take the tram or the light rail. Walking London to see the sights are pretty easy as long as you are careful crossing the streets.
Shared Ride Van
Save more by booking our affordable personal private vans that are driven by qualified drivers who understand London clearly. Benefit from transport to cities like Greenwich, Stratford, Wimbledon as well as Richmond.
Private Van
Our skilled chauffeurs are ever accessible and will pick you on arrival and take you to any of the best attractions like the British Museum, National Gallery, Hyde Park as well as Regents Park.
Private Sedan
Our high-class private sedans for hire cannot be dismissed as they present best airport transfers and airport transportation to the best areas in London like the famous St James Park.
Local Personal Drivers
We have well proficient drivers who will offer you door-to-door services and give you rides to you areas of interest at ease.
Private SUV
Acquaint yourself with enjoyable and fast rides courtesy our skilled SUV drivers who will transport you to any location in London without much waste of your time.
Taxi Cub
We also present a fast and affordable ride from our cabs. Our cabs are ready pickup and drop off at any place in London and its neighboring towns.
Stretched Limousine
Definitely you will not overlook a ride from the best-stretched Limousines in London. They offer the best transportation and are ready to drop you for departure at Kuala London airport.
Charter Bus
We have a number of posh buses for transport in case you visit with your relatives and friends. These busses operate in every part of London and are ready to serve you until you departure.
LHR airport terminals
With travelers arriving each day at Heathrow airport passengers can find many ways to make it to the vehicle they booked so their driver can get them to nearby destinations.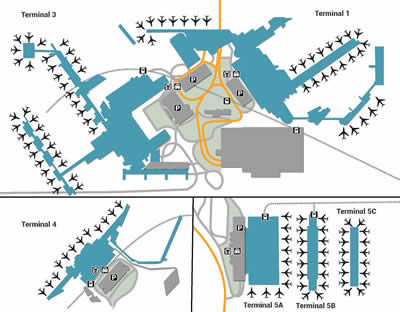 London Airport Shuttles

London is home to the Tower of London, Westminster Abbey, Buckingham Palace, St. Paul's Cathedral, Big Ben and the London Underground. If you are planning to hop across the pond search our discount rates to book your ride to and from London Heathrow Airport.

Saving money on the trip is the best idea. Just visit the British Museum to know the history and culture of London by getting our shared ride van. If you are in London, you must visit The London Eye whether you are with friends or family. Simply hire a private van and enjoy the awesome place near Thames River.

Shopping is a must when you are traveling to a different city. Just hire a private sedan and visit Borough Market. It is one of the largest and oldest food markets in London Driving is the main issue when you are traveling to another country. Just hire a local driver and feel free to visit places like Camden Town and London Bridge etc.

Travel Central London, which is the innermost part of London, with a comfortable and luxurious drive. Hire our private SUV and visit the most famous and expensive area of London. Taxi drivers know the entire area pretty well. You can book a shuttle to London hotels with ease from Heathrow Airport, which is one of the most famous airports in the world.

Why not visit The Tower of London, a historic castle in style. You shall hire a customized limo to visit this beautiful place. The Sea Life London Aquarium is one of the best places you must visit in London. Simply take a bus ride experience the most beautiful underwater view.

Black cabs are relatively cheap with a minimum of 2.40 pounds charged and then you're charged per minute and distance traveled. If you are familiar with driving in North America it can be difficult to get accustomed to driving in London. If you do attempt to you can expect to pay the Central London Congestion charge for driving into the city.

Things to do in London
Pleasure cruise on the River Thames are becoming more popular in London, and you'll get to see a number of the sites. Routes are designed to go by certain main tourist attractions. When you're planning your cruise you can decide on what places you'd like to pass by. Some key attraction includes: Hampton Court Palace, Tower Bridge, London Dungeon, and the Tower of London. You could also take a walk in the Royal Parks, starting at the Paddington station all the way through Kensington Gardens; you'll eventually pass Buckingham Palace and end at Waterloo Station. Join Discovery Walks, meet locals and discover the best places to shop, eat, drink and secrets only Londoners know 4 Coney Way London SW8/1LW.

About London Heathrow Airport
London Heathrow Airport abbreviated LHR; is one of five airports in London, United Kingdom. It is located 14 miles (22km) west of Central London. It serves 72 million passengers each year. Heathrow is the busiest international airport in the world and in Europe in terms of passengers. The airport has five terminals.

Hotels near LHR
In London you'll find many different types of accommodation from hostels to 5 star hotels to bed and breakfasts. In the Heathrow Airport area there is the Hilton London and YOTEL are accessible by Terminal 4, and Sofitel London in Terminal 5. Near Heathrow you can find Arora, the Holiday Inn, Premier Inn, the Renaissance Hotel and the Sheraton.

Heathrow is the UK's busiest airport, with almost 70 million passengers per year. It is also the 4th busiest in the world and more international travelers pass through than any other airport in the world. Heathrow also sees more passengers than any other airport in Europe and is the second busiest airport in Europe behind Paris-Charles de Gaulle. Over 90 airlines use Heathrow airport and flights depart to hundreds of international destinations. BMI and British Airways both use Heathrow as their primary hubs and British Airways have a base there as well.

Heathrow is located in the borough of Hillingdon, about 14 miles west of London. There are two main runways, which run east to west and are parallel to each other. The airport is home to five passenger terminals, which are operational, terminals, 1, 2, 3, 4 and 5, and one cargo terminal. Terminal 5 is the newest terminal with construction on the second satellite building being completed in 2010. The destination most visited by passengers from London Heathrow is New York, NY. The airport even has its own press corps complete with its own TV crew and six photographers. All the major newspapers and TV channels around the world get their information from them.

LHR Contact Information:
London Heathrow Airport
Greater London TW6
United Kingdom
Airport Code: LHR