Lisbon pick up and drop off at LIS airport
Ground transportation to Lisbon Portela Airport
As a large airport Lisbon services the region and the Portugal area and is home to 50+ retailers across both terminals, shopping at Lisbon Airport is an especially fun thing to do if you've got nowhere to be. Look forward to fun fashion at various upmarket boutiques like Burberry, Adolfo Dominguez and Michael Kors as well as a handful of casual spots like Victoria's Secret and Accessorize. Those in need of specialty souvenirs can find the right gift at various shops including Artesanato Aeroporto and Benfica Official Store. There are also various confectionery including Chocolate Lounge and Cores Doces, not to mention gourmet Portuguese at Portfolio. Other unique shops include the toys & games at Imaginarium as well as handy tech accessories & gadgets from Tech2Go.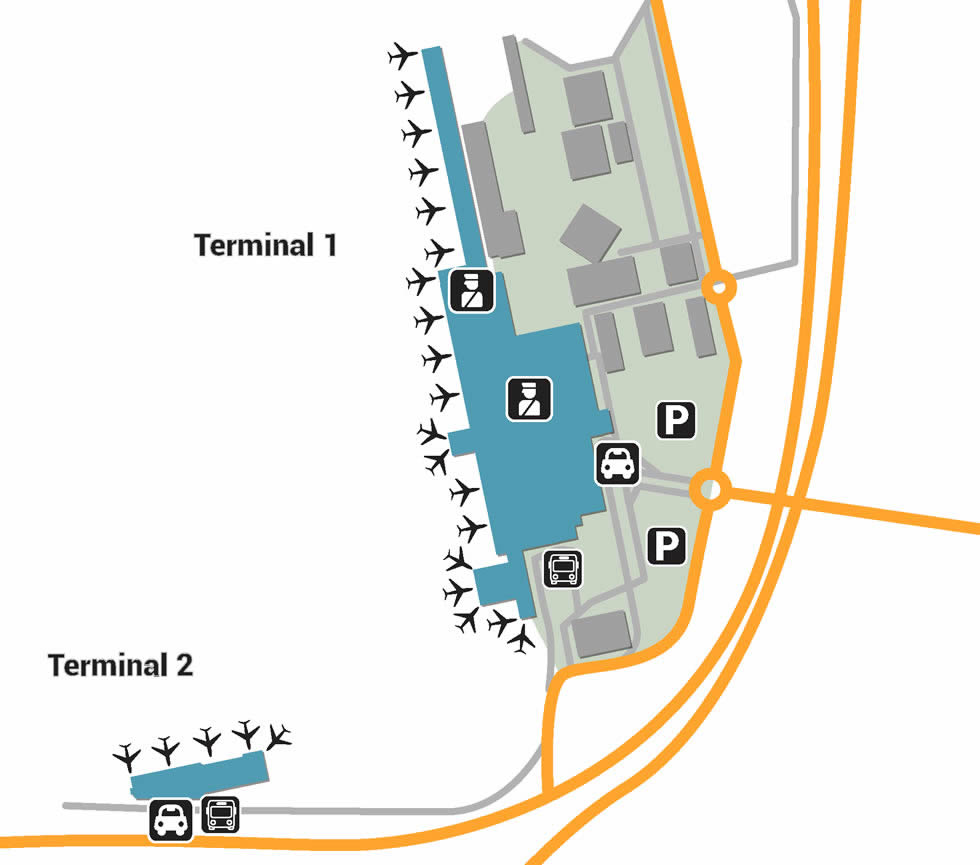 Parking
Parking at Lisbon Airport is varied and includes short-term as well as long-term options. There are five main areas to park. Business travelers should choose between either the P1 Premium Car Park or the slightly cheaper P2 Executive Car Park for easy access to the terminal, while those in need of long-term budget parking should either go with P3 or P5 for extra lower rates. The most convenient option by far is ANA Parking, which is a multi-level garage located inside the airport. For those looking to drop-off, take advantage of the airport's Kiss & Fly, a designated car park close to the terminal and offering the first 10 minutes free. Other parking services include lower rates if you reserve a spot online, disability access through complimentary shuttles & wheelchairs and easy pick-ups courtesy of Valet eXpress.
Services
Enjoy what the airport's got to offer by looking forward to its many services and amenities, whether it's basic accommodations like ATMs and currency exchanges or unique snack bars, reclining chairs and charge stations at several 'Living Spot' relax zones. Families in search of some assistance can find it through the on-site children's play area as well as special parenting rooms that come with over a dozen changing rooms and a designated space for breastfeeding. Business travelers also have a lot to look forward to, including three VIP lounges and close access to the trendy suites at TRYP Lisboa Aeroporto Hotel. Additional services include help desks in the arrivals and departures areas as well as showers in the ABC Business Centerland ANA Lounge.
Restaurants
Another great way to unwind at Lisbon Airport is through the facility's many eateries. Enjoy some tasty breakfast in the morning by heading to either SOHO Coffee Co. or Café Central, also considering savory baked goods at Dots Bakery or Nespresso. More lunch-friendly spots include a handful of fast food joints like Burger King, KFC and McDonald's as well as a few healthy options like Natural Break and Tasty 2Go. For dinner, settle down with classic Portuguese at Padaria Lisboa, or go for the historic dining ambiance of Paul. Other unique options include O Mercado's market-based menu as well as comfort food & tapas at Cockpit.