Haneda pick up and drop off at HND airport
Ground transportation to Tokyo International (Haneda) Airport
Home to three terminals, which include two six-floor domestic terminals connected by an underground walkway and a smaller five-floor international terminal, Tokyo International Airport, often referred to as Haneda Airport, is an expansive wonderland of luxury services and unique attractions. Travel back in time through a Kabuki-style village while looking forward to modern shopping malls, also relaxing through countless immersive restaurants, lounges, and spas that add to the hospitality of not one but two connected hotels. The Keikyu and Tokyo Monorail also offer rides at three separate stations; the Terminal 1 Station, Terminal 2 Station, and International Station. A free inter-terminal shuttle also runs every four minutes.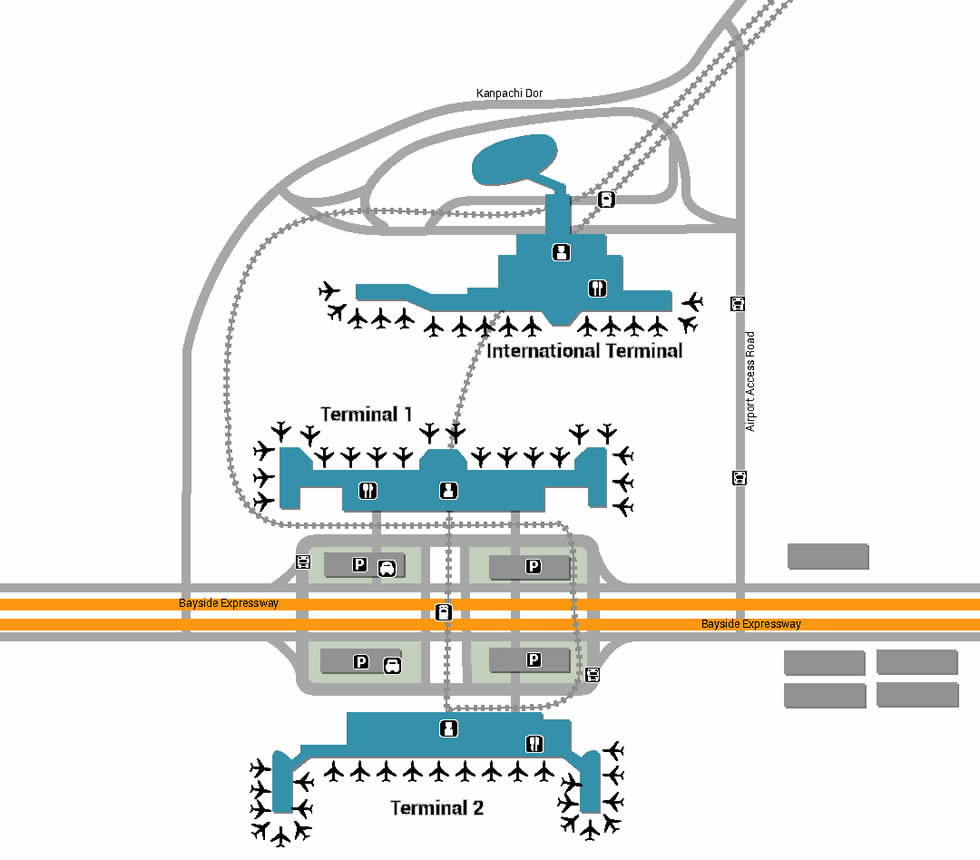 Parking
There are two large parking lots, the biggest connected to the 2nd floor of the International Passenger Terminal, while the smaller is connected to the 1st floor through an elevator hall. The smaller parking lot is also home to a Pet Hotel, pick-up lane, and a Parking Administration Office. Each lot offers wheelchair access, reserved spots, information phone booths, and luggage carts. For more information, call the airport's Parking Lot Administration Office at 03-6428-0121.
Services
Services at the international terminal are as varied as they come, from medical and assisted services in the form of clinics, first-aids, pharmacies, police boxes, wheelchair rentals, passenger carts, and parking fee discounts for the disabled, to business-friendly services that include banks, ATMs, currency exchanges, and VIP lounges along the 4th and 5th floors. Bus tickets, train tickets, and car rental counters are available on the 2nd floor, as well as The Tourist Information Corner, home to helpful staff ready to assist with local bookings and reservations. Especially unique amenities include various themed shopping malls, dry cleaning services (2nd floor), a pet hotel (1st floor parking lot), the connected Royal Park Hotel (3rd floor), a couple smoking areas, a prayer room (3rd floor), and an observation deck (5th floor). For more information, head to an information counter (1st, 2nd, 3rd floor), or contact the 24-hour Terminal Information Help Desk at 03-6428-0888.
Retail
If you're stuck in the middle of a delay, spend some time shopping along the International Terminal expansive Edo Market, located on the 4th floor and famous for its time-traveling ambiance reminiscent of Japan's Edo-Koji villages. Edo Market shops include Rootote Gallery, Makanai Cosmetics, KIRI Japan Design Store, Omoshiro T-Shirt, and Torque. Entertain the kids along the 5th floor TOKYO POP TOWN afterward, which offers various bright and bubbly merchandise across two themed shopping areas; the futuristic 'Cool Zone' and the jungle-like 'Hot Zone'. Shops include Hello Kitty Japan, Sirotan-Town, and MONO, plus a staple Pokémon Go vending machine with airport-themed plushies and key chains.
Restaurants
Most restaurants, cafés, and sweets are located on the 4th floor Edo Market as well as the 5th floor TOKYO POP TOWN, with the exception of 2nd floor spots that include Tully's Coffee and Sky Market. Edo Market's eclectic options include Japanese at Suginoko, Takafuku, and Ariso Sushi, takeaway snacks from Kebab Stand, Zunda Saryo, and Tempura Takahashi, and classic European dishes from Bon Gout, Port-Side Kitchen, and Café Cardinal. For something out of this world, go for the colorful options on the top floor instead, choosing between galactic views at PLANETARIUM Starry Café, or fresh tea and healthy snacks at Expasa Café.