Noi Bai pick up and drop off at HAN airport
Ground transportation to Noi Bai International Airport
Known for being the largest airport in Vietnam, Noi Bai International Airport is the chief airport for the capital city of Hanoi and has been awarded the 'World's Most Improved Airport' by Skytrax due to its exemplary amenities & services perfect for enjoying arrivals, departures and everything in between. The airport is home to two terminals; Terminal 1 and Terminal 2. Terminal 1 handles domestic flights, while the larger and more modern Terminal 2 handles international. Ground transportation includes four public bus routes as well as coaches that pick up along Level 1 of both terminals. There are also metered taxis just outside arrivals and car rental services.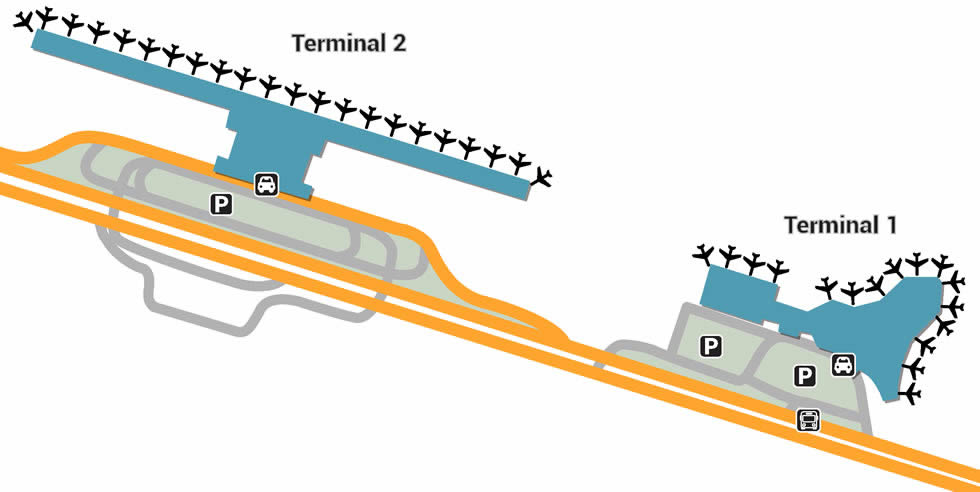 Parking
Car parks are located adjacent to each terminal, though some passengers have reported that specified parking areas such as long-term or short-term are hard to find. We recommend you contact the airport before arriving.
Services
Enjoy diverse services while you wait, whether you're interested in getting through the day with what you need or what you want. Financial services include ATMs and currency exchanges, while family-friendly facilities include a Baby Care Room on Level 3 of Terminal 2 s well as expansive play areas in the departures areas of both terminals. For business travelers, varied amenities come in the form of two VIP lounges in Terminal 2, one of which provides showers, and free Wi-Fi throughout the terminal. Lodging options include Sleep Pods throughout both terminals as well as shuttle pick-ups courtesy of both Viet Village Hotel and Airport View Hotel. Other unique services include three First Aid Rooms, an information desk on Level 1 and quiet lounge areas along the 3rd floor of Terminal 2.
Retail
Spend some time shopping to make delays go by easier, looking forward to a handful of basic shops in Terminal 1 as well as a bit more diversity in the larger Terminal 2. The most popular retailers by far are gift shops, which include quaint handicrafts at Viet Nam's Delights as well colorful candies at Bamboo Souvenir Shop. Art is also for sale at Lucky Stores Souvenir, while relaxed fashions are showcased at both Palm and LE's Boutique. And for those in need of last-minute needs, pick up what you need from Book & Gift, also considering various home goods and healthy eats at Bar Groceries.
Restaurants
Noi Bai Airport is home to various eateries that include basic fast food from Popeye's Chicken as well as authentic Vietnamese at Ngoc Suong Restaurant (Aero Cafe). Food courts and cafeterias are located on almost every floor of each terminal, providing coffee in the morning as well as light dinners in the evening. Though full-service options are a bit pricier than restaurants outside of the airport, you can't beat the convenience. Other restaurant options include relaxed lunch options at Lucky Cafe as well as spicy eats at Hai Dang Noi Bai Restaurant.