Durban pick up and drop off at DUR airport
Ground transportation to King Shaka International Airport
Serving South Africa's beautiful coastal city of Durban, King Shaka International Airport is a modern project inspired by 2010's FIFA World Cup. The single-terminal facility offers two levels, with arrivals and baggage claim located along the lower level and departures on the upper. Get through the area by taking advantage of easy-to-navigate signs as well as helpful staff around each corner, looking forward to countless facilities that offers everything one could need, from upscale VIP lounges to close access to ground transportation. Ground transportation options include a rail link that runs along the coast as well as bus routes and taxiways that drop off to downtown Durban.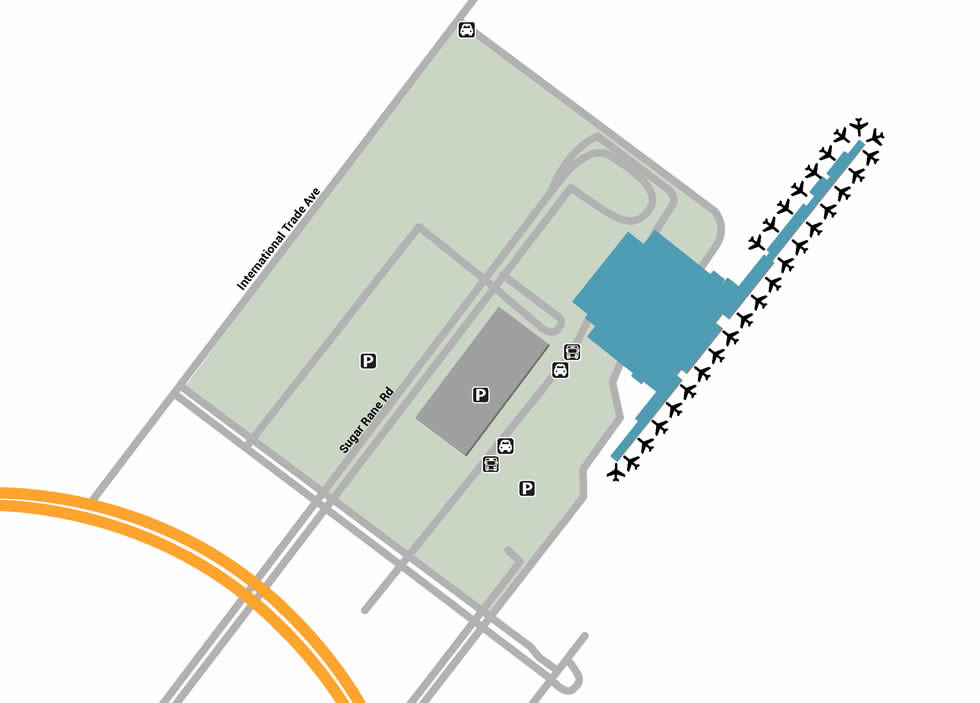 Parking
The airport offers various parking garages and lots that include short-term, long-term and VIP space as well as the option to choose between covered or uncovered spaces. A multi-story garage is located adjacent to the Arrivals & Pick-Up lanes, providing short-term and long-term levels perfect for those wanting the easiest convenience to their flight. A large single-level lot is located further north, most of its spaces offering long-term shaded parking – the northeast corner of this lot provides connections to the terminal walkway while the northwest corner is home to a few hundred uncovered spots that offer the lowest daily rate as well as the longest distance from the terminal walkway.
Services
Services at King Shaka Airport are limited in terms of wow factor, providing standard conveniences like banks, ATMs and post offices in addition to a few hidden gems. Relax with luxury spa treatments at The Urban Retreat located near arrivals, or look forward to a fresh manicure from Yemaya Nail Express in the departures area. Special business perks include conference facilities and showers at both the Bidvest Premier Lounge and Umphafa Lounge, plus complimentary Wi-Fi for up to 4 hours throughout the terminal. For families, baby care facilities are also available, as are last-minute necessities from Link Pharmacy in the arrivals area. Additional services include a prayer room for Muslim travelers as well as several open-air gardens between the parking lots and garages.
Retail
Most of the shops at King Shaka Airport are located along the arrivals area on the lower level. Those interested in looking their best when they make their way to Durban's beaches should choose between various fashion brands, from the name-brand clothes at Jeep and Nike to specialty shops like Sneakers and Tie Stop. Get in-flight supplies from several duty-free stores as well, enjoying the spacious marketplace of two Big 5 Duty Free shops as well as the familiarity of Woolworths. Other must-haves can be found through the reads of Exclusive Books as well as nifty gadgets at a variety of electronics shops that include MTN and Vodacom. And finally, for those looking to pick up the perfect gift before take-off, enjoy local handicrafts and art pieces from either EM Native or Galleri.
Restaurants
Kick back with filling eats from various locales, most of which are located along the upper level's Food Piazza as well as the departures area. Wake up to casual coffee and breakfast from two separate Fego Coffee Shop locations as well as a Mugg & Bean, or sit down at the popular Airport Cellar for an early lunch. Other lunch spots include quick-serve joints like fast food favorites KFC and Panarottis, plus unique burger joints like Milky Lane and Steers. And for an elegant sit-down at the end of the night, choose between the poshest eateries along the Food Piazza, from the airport's staple eats at Spur to classic South African catches from Cape Town Fish Market.