Domodedovo pick up and drop off at DME airport
Ground transportation to Moscow Domodedovo Airport
As the second-busiest airport in Russia's capital city, Moscow Domodedovo Airport is a growing pillar of the city's always-bustling commute. The airport is home to two terminals; Terminal 1 and Terminal 2. Terminal 1 focuses on domestic and low-budget carriers, while the newer Terminal 2 provides international flights alongside a decorative theme that honors the 2018 FIFA World Cup. Ground transportation includes access to the high-speed Aeroexpress Train via the on-site Paveletsky Rail Terminal as well as connections to suburban commuter trains that drop off in residential areas – in addition to taxiways & car rental services, transfers to downtown are also provided through five bus lines.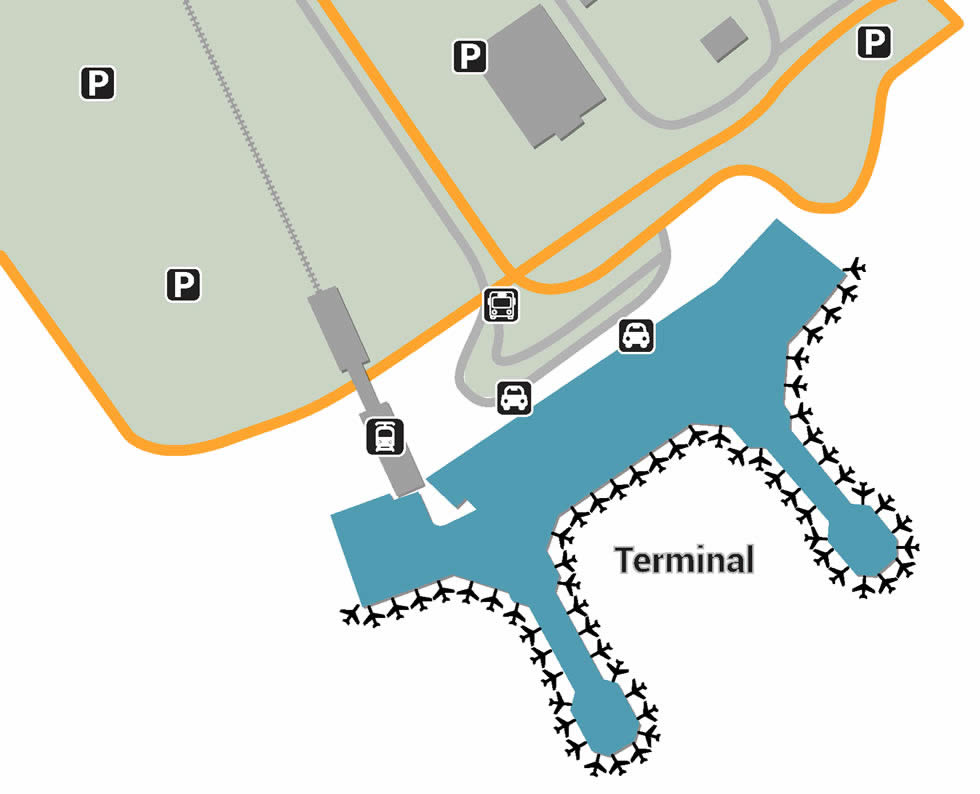 Parking
Domodedovo Airport is home to 6,000+ parking spaces, with expected growth to accommodate future terminals. There are nine different areas to park, each providing short-term and long-term rates that vary depending on how far the car park is from the terminal. Convenient parking close to Terminal 1 can be found at either the P1 Universal Car Park or the large P2 Multi-Level Garage, as well as through the convenient pick-up/drop-off zones of the P3 Short-Term Lot. Long-term parking is available at Car Parks P4 – P7. The most affordable spots are available at P7 and P6, while the closest to the terminal are P4 and P5. P8 is a special area used for those staying at the on-site hotel or visiting the S7 Airlines Headquarters. For executive drivers, premium parking is available at the P VIP Car Park, which is directly connected to the terminal. Additional parking perks include reserved spaces for the disabled as well as the first fifteen minutes free of charge for most car parks.
Services
Services at Moscow's Domodedovo Airport include a wide spectrum of options that include basic perks alongside specialty services for families and business travelers. ATMs and currency exchanges are located throughout each terminal, while luggage carts are available free of charge. For families, expansive children's play areas are located in the departures areas, while Baby Care Rooms provide kitchenettes, dining tables and games in a private area. Business travelers can also stay comfy through five lounges, 24-hour access to showers and the Domodedovo Airhotel, which provides shuttles buses every 15 minutes. Additional unique services include Christian chapels as well as a cloakroom that keeps coats & jackets.
Retail
Offering dozens of retail opportunities that are mostly located along the departures levels of each terminal, Domodedovo Airport on-site retail outlets are perfect for gearing up. Enjoy duty-free prices from upscale fashion stores that include relaxed brands at Runway Duty Free and Chanel, also considering unique looks like preppy sweaters from Bosco Fresh and Austrian-based jewelry at Frey Wille. Souvenirs are also available from a handful of shops that include Moscow Souvenirs and Moscow Duty Free Gift Shop, plus specialty flower arrangements at Interbouquet. And those interested in last-minute necessities before they taking off can pick up various goods at either DUFRY or Heinemann Duty Free. Other unique shops include children's toys from Igrushki as well as rentable cell phones at SVYAZNOY.
Restaurants
Sit down with some filling eats while you wait, avoiding hunger pains through a wide variety of cafés, restaurants and bars. Wake up to fresh breakfast from either Coffeeshop Company or Coffeehouse, also considering pastries & espressos at Paul Bakery. Fast food options include Subway, Burger King and KFC, while more relaxed lunch spots include homemade Russian dishes at MU-MU and takeaway sandwiches at Butterfly. Other takeaway spots include healthy eats from Butterbrot and sushi rolls at Oriental Express. Immersive dining can also be found at a handful of restaurants, whether it be authentic Indian from Paprika or fresh Italian at Due Colonne. Other unique restaurants include elegant European at Vienna Café as well as classic diner options from American Bar & Grill.