Delhi pick up and drop off at DEL airport
Ground transportation to Indira Gandhi International Airport
Servicing India's massive capital city of New Delhi, Indira Gandhi International Airport is the busiest airport in the country. The airport is home to four separate terminals, labeled accordingly as Terminals 1 - 4. Terminal 1 is home to three separate buildings, each used for low-cost domestic flights. Terminal 2 is designated for both international & domestic flights and is often seen as an extension of Terminal 1. Terminal 3 offers two levels of facilities, with arrivals on the lower level and departures along the upper. Ground transportation includes access to the Delhi Metro Airport Express Train via Terminals 2 & 3, while Terminal 1 is home to its own station serviced by Delhi Metro Magenta Line.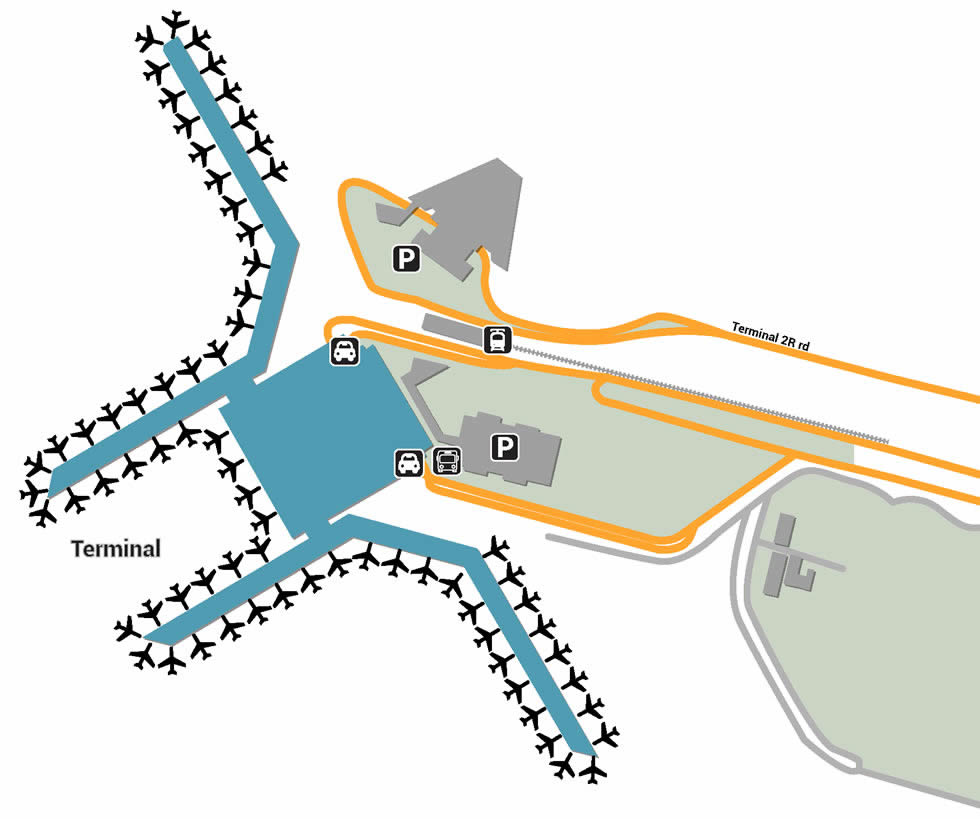 Parking
Parking at Indira Gandhi International includes a variety of short-term and long-term options, plus a few unique services that make starting the day easy. A six-story parking garage is located just outside Terminal 3, and offers a connected bridge to the terminal. Though the airport is located a hundred meters from Terminal 1, the space is still reachable by walking. The garage has 4,000+ spaces for vehicles, and is navigable through its Parking Guidance System, which tell drivers how many spaces are available along each level. A flat rate is offered to all levels of the garage, which depends on the size of the vehicle. Other unique services include monthly passes for frequent fliers as well as Advantage Reservations, which allow specially designated spots for drop-offs and pick-ups.
Services
Services for New Delhi Airport include a myriad of modern perks and unique experiences, each varying on which of the three terminals you're in. Free Wi-Fi is available throughout the facility, as are ATMs and smoking rooms. Family services include Child Care Lounges in each terminal as well as a children's play area in Terminal 3. For business travelers, nine VIP lounges are available throughout the facility as well as three on-site hotels that include suites from Holiday Inn Express and napping pods at Sam's Snooze. Other unique services include a fun gaming area at Amoeba as well as the opportunity to feel like a pilot in Terminal 3's cockpit flight simulator.
Retail
A great way to pass the time is by taking advantage of the airport's boundless retail options. Choose from over a dozen fashion brands that range from ethnic garb at BIBA premium comfy clothes at either Lacoste or Levi's. Top off your look with cosmetics from MAC as well as, afterward sifting through organic hair and skin-care products from Forest Essentials. If you're interested in finding the right souvenir, look forward to specialty gifts from Delhi Bazaar, home to locally-grown teas & oils, or enjoy Ishana's specialized gifts centered around India's love of yoga & astrology. Other unique shops include popular Indian brands at Mad in India as well as world-class toys from the historic Hamley's.
Restaurants
Wake up bright and early at a variety of cafés, choosing between the quaint pastries & cheesecakes at Baker's Street or powerful boosts courtesy of Café Espresso. Takeaway options are also abundant in the form of healthy eats from Fresh & Healthy as well as modern assortments at Grab & Go. For lunch, enjoy a worldly pallet that includes Chinese/Thai dishes at Bercos as well as authentic Delhi-style flavors from Dilli Streat. There are also various fast food options that include Pizza Hut and McDonald's, while fine dining options include bold flavors at Buddy's Bar as well as The Irish House. And don't forget to finish off your meal with ice cream from either Haagen-Dazs or Cream Bell.