Charlotte pick up and drop off at CLT airport
Ground transportation to Charlotte Douglas International Airport
Passengrent. Charlotte is the largest city in North Carolina, getting its pride from friendly faces, which continues through the staff at Charlotte Douglas International Airport. The moment you arrive is the moment you'll want something new, whether it's waiting outside the doors of the facility for a ride to your hotel or right around your terminal's corner in the form of unique retailers and amazing eats.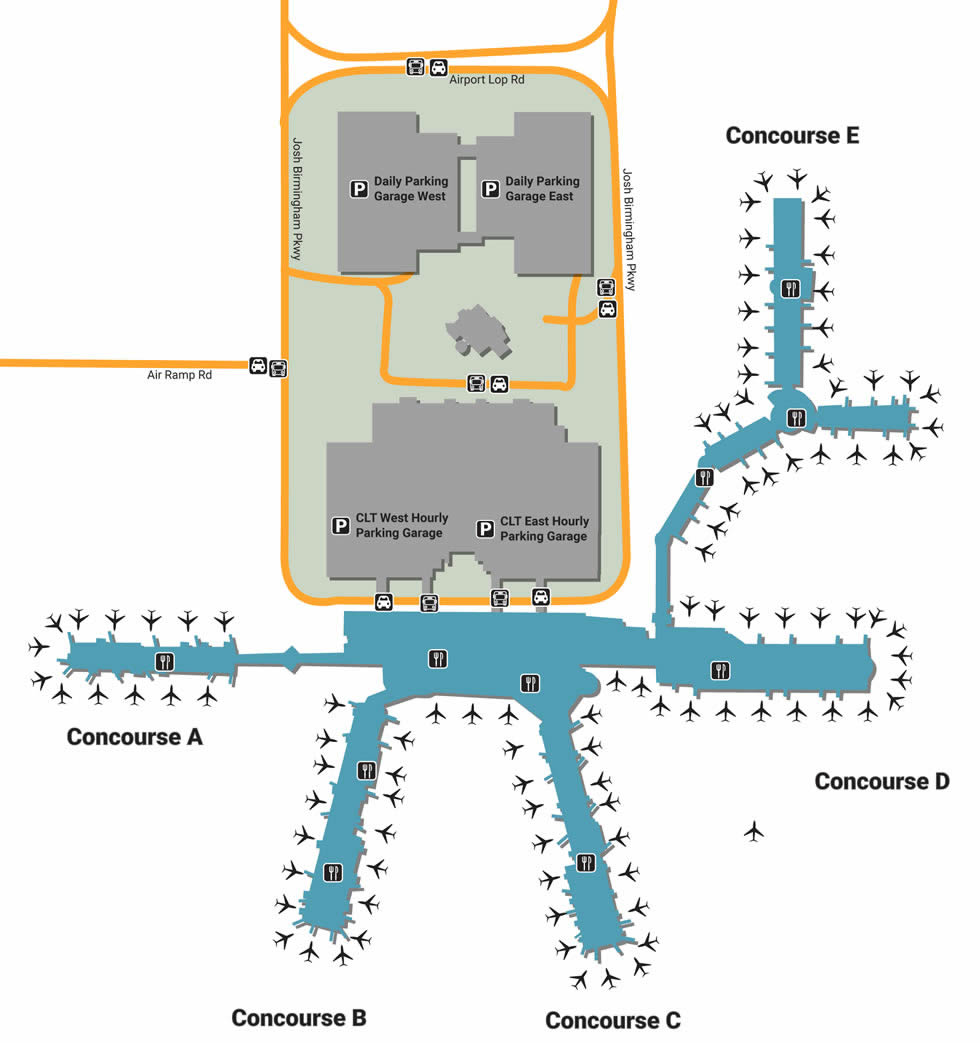 Parking
With parking made simple at Douglass International, every next step will run just as smooth. There are 4 main long-term lots, each one located along Old Down Road, coming with complimentary shuttle service. There are two short-term lots located at Daily North and Daily Decks, the latter offering the first hour free. Those looking to pick up or drop off loved ones should consider parking in the Cell Phone Lot, located on the corner of Old Down Road and Rental Car Road.
Services
Visitors looking forward to their stay, whether it's a short vacation with the family or an even quicker in-and-out business meeting, should feel lucky to be taken care of in an airport as nice as Charlotte Douglass. From the cutely designed Mother's Room located along the Atrium's upper level to the CLT Canine Crew therapy dog program, good vibes spread through the busy crowds like wildfire. There are also necessary services like currency exchange, located in the Atrium and Concourse D. If you need to catch up on some work or simply browse the Internet, enjoy the complimentary Wi-Fi throughout the facility.
Retail
A great way to unwind is to not only get some stuff that you need, but want as well. Grab the latest best-seller at Heritage Booksellers, located in the Atrium shopping strip. Look good before you step into your limousine by heading over to Executive Shoeshine (Gate E21), or pick up a new pair altogether by shopping at Johnston & Murphy (Atrium). It's important to look good, but it's also important to keep up with what's happening in the world, so be sure to visit the CNBC News Store, located across from Gate C10. And don't forget to pick up a special souvenir at Charlotte's Got A Lot (B10).
Restaurants
Friends and family go a long way, but there's nothing like the sweet embrace of food. If you're in the Terminal A area, grab some upscale cuisine at Phipps Bistro (Gate A4), or get some comfort food at either Wendy's or Cinnabon (Gate A5). Eat fresh by walking over to Terminal E, which is home to a fresh Farmer's Market (Gate E11) as well as the grab-and-go sandwiches and salads at Pronto! Mercado (E10). By far, the restaurant with one of the best views as well as the best meals is Hissho Sushi, located in the heart of the airport's atrium and right next door to First in Flight Bar.