Trusted service since 2003

Flight Delayed? We wait.

24/7 Customer Service

Christchurch International CHC Airport Shuttle

Book reservations for airport shuttle, taxis, sedans and limousine service to and from the airport.

CHC Airport Transfers

Find other destinations that offer GO Airport Shuttle or search for other transportation providers at Christchurch (CHC) airport.

Airport Ride Service

Looking for airport shuttle rides? Learn how you can get connected to the best shared ride van providers, sedans and private vans and view our airport transfer locations.
Christchurch Airport Shuttle Service
Many of the locals travel by bicycle but if you need to be pristine and sweat ride and you don't have the best of health renting a car is always an option.
Shared Ride Van
Save your dollars by hiring our Shared vans online, to visit the beautiful places of Christchurch, like the International Antarctic Centre and Orana Wildlife Park.
Private Van
You can select our private sedans to other luxury cars for special discounted rates. It does not only offer you the freedom to hit the roads of Christchurch, but also saves you money and time that you would have spent on hiring a private cab or taxi.
Private Sedan
You can select our private sedans to other luxury cars for special discounted rates. It does not only offer you freedom to hit the roads of Christchurch, but also saves you money and time that you would have spent on hiring a private cab or a taxi.
Local Personal Drivers
Our transport service providers have chauffeurs who can take you to Air Force Museum of New Zealand and Christchurch Art Centre as swiftly as the wind.
Private SUV
Choose from a fleet of our luxury Private SUVs, and travel around the place in full style. The best thing about our service is that we can drop you at your main destination without keeping you waiting.
Taxi Cab
We guarantee a reliable professional service offered by our trained drivers. No matter, wherever you choose to stay in Charlestown, your taxicab driver is just a phone call away from you.
Stretched Limousine
Having a rental limousine car will make your trip comfortable. If you are in a group of 6 to 10 passengers, renting a stretched limousine car must be your first choice to ride down to Willowbank Wildlife Reserve and Canterbury Museum.

Bus
Our shuttle buses have plenty of space and ensure stress-ride, along with offering available space for accommodating your luggage.
CHC airport terminals
Christchurch International Airport in New Zealand is one busy place! Finding your way through the hustle and bustle can prove quite challenging. Arm yourself with this airport guide so that you can figure out where you need to go next at CHC.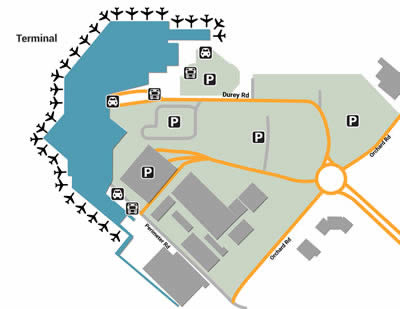 Christchurch Airport Shuttles

Christchurch is the largest city in the South Island of New Zealand. One of the most common places to visit is the Cathedral Square which is the business district of the city which host many events throughout the year.

Bus service is another option and the fare is maximum of $5 per day. You'll need a MetroCard smart card loaded with a minimum of $10 initially. The tramway runs a loop around the city a ticket is $12.50 and is good for two days.

Thing to do near CHC Airport
There is plenty to see and do in Christchurch. For the animal lover there is plenty of wildlife to feed like giraffes, lemurs, lions, rhinos, and birds. Visit either the Orana Wildlife Park or the Willowbanks for a New Zealand wildlife encounter. For action packed adventures and to get your adrenaline pumping you can rent bikes and head over to either Bottle Lake Forest or McLeans Island Track.

Other adventures include horse and pony trekking with the Waimak River Horse Trekking for all ages or jet boating or head over to the Adrenalin Forest for an aerial obstacle course. You can also enjoy relaxing at a day spa, kayaking on Quail Island, golfing, and plenty of museums.

About Christchurch Airport
Christchurch International Airport abbreviated CHC is 7.5 miles (12km) northwest of the city centre. It is ranked the 2nd busiest airport in New Zealand; it handles 5,592,529 passengers in 2011. Christchurch itself is the 3rd largest city in terms of population with more than 341,000 people living there. It is the oldest city in New Zealand. Christchurch is full of culture, history, and fun.

Hotels near CHC
Christchurch is a backpackers dream. The establishments are clean and cheap; a shared dorm will run $28 per night. A low end hotel runs from $79 per night. Many of the hotels have undergone a major revamp since the area was hit by 4 large earthquakes from 2010 to 2011. The George will cost you $200+ per night by you'll enjoy all the accommodations and luxuries they have to offer. They make the cut of the World's Top small luxury hotels. Peppers is another luxurious place to stay this retreat and resort will cost you $189+ per night. The lakefront property has lots to offer its guest.

Christchurch Restaurants
Fish and chips are still the main-stay and the cheapest meal around, but you'll find a mix of international food to fit all of your culinary desires. For fish and chips done right visit the Beach Café a small portion of beer battered fish and chips with a salad and roast garlic aioli will cost you $16.50 a large is $26. The Dux Dine offers breakfast, brunch, lunch, and dinner. They serve free range eggs and as much locally sourced ingredients as they can. They are a little pricey expect to pay $8 just for garlic bread, a side of fries, or the vegetable medley.

Founded in 1863 Hagley Park along with the Christchurch Botanic Gardens are landmarks located in the center of the city with music and sporting events. In 2003 the Christchurch Art Gallery opened to replace the historic 1930's Robert McDougall Art Gallery located in the Botanic Gardens.