Bangalore pick up and drop off at BLR airport
Ground transportation to Kempegowda International Airport
Servicing the capital of Karnataka, Kempegowda International or is also known as Bengaluru International Airport is the first thing visitors see when they arrive to Bangalore, India. The airport is home to two terminals; Terminal 1 and Terminal 2. Terminal 1 handles both domestic & international flights, with arrivals along the lower level and departures along the upper. Similarly built, the hypermodern Terminal 2 caters mainly to international flights. Each terminal includes a range of VIP lounges, food courts and a shopping plaza. Ground transportation includes two railway stations that link to the Namma Metro as well as a range of bus lines that include Bangalore Metropolitan's vintage Volvo B7RLE buses and non-stop 'Fly Buses' operated by Karnataka.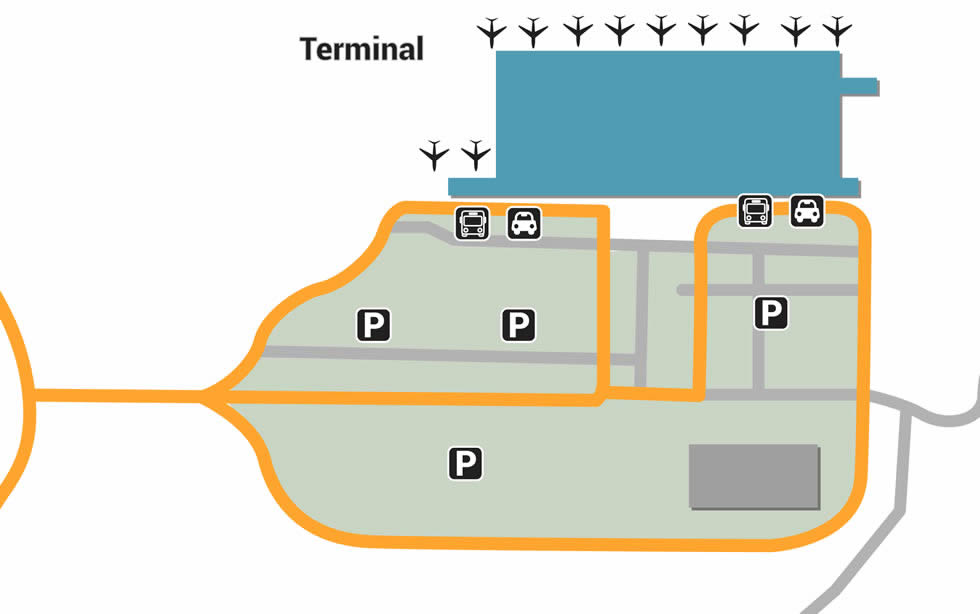 Parking
There are four main areas to park in Bangalore Airport, which are designated as P1 – P4. Services include short-term and long-term rates as well as specialty services. Cyclist parking is situated in the P1 area, while P2 provides budget parking for cars. P3 is solely used for Premium Parking, and P4 is used for either short-term or long-term parking. Each parking area is a short walk from its respective terminal. Additional services include handicap accessibility as well as specialty spots in the P2 parking area, not to mention built-in charge stations for electric vehicles. For additional questions, call the 24-hour hotline at 9538882020.
Services
Relax and unwind with various services at Bangalore Airport, whether it's something as simple as ATMs and currency exchanges or especially soothing perks like massages from O2 Spa! and hot showers courtesy of Plaza Premium Lounge. Families interested in making delays easy should take advantage of baby-care facilities throughout both terminals as well as last-minute necessities available at a handful of toy shops & convenience stores. For business travelers, free Wi-Fi is available throughout the airport alongside internet stations great for getting work done - there are also five VIP lounges for those in search of privacy as well as the on-site Plaza Premium Airport Transit Hotel.
Retail
Delays at Kempegowda International can be especially easy to endure with the help of its many retail opportunities, whether it be bare necessities or fine luxuries. Look forward to various fashion opportunities that include local flair from Kashish and Hidesign as well as name-brand bags & cosmetics at Fashion Hub. Additional accessories can be found at other shops like Arcelia's Beauty & Fragrance as well as FABIndia's ethnic-themed jewelry & silks. And for those in search of the right souvenir, choose between the basics at Relay or specialty flavors of Southern India from Mithastop. Other unique stores include the surreal story-themed Zwoosh store as well as immersive bookstore-library vibes at Crossword.
Restaurants
Whether you're landing at the end of the day or taking off at the break of dawn, refueling with local cuisine is the best part of waiting at airports. Grab breakfast at a variety of café spots that include iconic doughnuts from Krispy Kreme as well as relaxed work spaces at Café Coffee Day. Lunch spots include fast food options like sandwiches from Subway as well as fried chicken at KFC, not to mention fresh Italian at La Alta Vita. Good dinner options are also available, from the authentic South Indian cuisine at Tiffin Centre to the colorful menu at Taste of India. And for dessert, sweets are also available at Nandini, while specialty bubble teas can be found at Chai Point.