Billund pick up and drop off at BLL airport
Ground transportation to Billund Airport
Located just outside the small Denmark town famous around the world for being the home of the Lego blocks, Billund Airport has become an international tourism hotspot for families as well as a rural escape perfect for seeing the nation's countryside. The airport is home to a large terminal with three levels. Level 1 is home to arrivals and some departures, while Level 2 handles departures and provides an indoor shopping mall. Level 3 is home to some restaurants and private lounge seating for VIP guests. Ground transportation includes bus routes that drop off to Horsens, Skanderborg and Aarhus as well as car rental facilities & taxiways on ground level.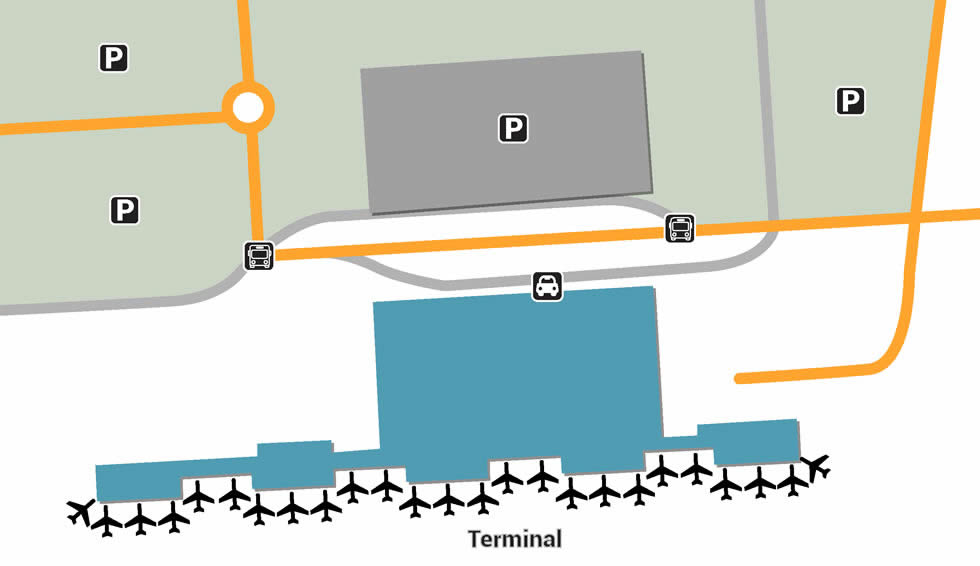 Parking
There are nine main areas to park at Billund Airport, each named after various countries of the world. Short-stay parking is available at P3 (USA) as well as P2 (Greenland), both of which are connected to the terminal via walkway. P3 is open all the time, while P2 is specifically home to reserved spots for online bookings – P4 (Australia) is a special lot reserved for those with a parking membership. Long-stay parking is sprawled across six separate areas that include P1, P5–P6 and P7–P9. Additional parking services include disabled spots closest to the terminal entrance, plus a shuttle that picks up at all long-term car parks as well as the on-site Zleep Hotel Billund.
Services
A wide variety of services bring relaxation to guests at Billund Airport, from family-friendly facilities perfect for unwinding to business treasures great for getting work done. Financial services come in the form of ATMs and currency exchanges along Level 1, while help for the disabled can be found through rentable wheelchairs and on-site guides. Business perks include the massive King Amlet Lounge on the top floor as well as access to Fast Track security lanes, not to mention walking-distance from the budget-friendly Zleep Hotel Billund. And for families looking to relax, find the airport's modern artwork & LEGO sculptures through Bill's Journey, a scavenger hunt perfect for seeing all the facility has to offer in a fun way. Other unique services include table football in the central hall as well as high-tech massage chairs in the departures area.
Retail
A modestly sized terminal, shopping at Billund Airport is limited to a few select shops. Get what you need at WHSmith, including various snacks and in-flight necessities, also considering brand-name cosmetics & perfumes at Duty-Free. Look your best by also sifting through local fashions, choosing between the latest trends at Bestseller or popular brands like Kay Bojesen and Johan Bülow at Danish Design. An official LEGO store also sells merchandise to honor the town's founding legacy of the iconic toy brand.
Restaurants
The airport is home to a handful of eateries, mainly along the departures level. Grab coffee with something sweet at Lagkagehuset in the morning, enjoying the restaurant's signature Danish-style cakes as well as tasty takeaway sandwiches. Other lunch options include fast food at the locally popular Sunset Boulevard as well as the casual but busy ambiance of Café Square along the arrivals level. And for dinner, choose between classic sit-down meals & draft beers at Diner or stunning views of take-off at Gastro – consider reservations for the latter because the restaurant is known to get quite busy.