Bahrain pick up and drop off at BAH airport
Ground transportation to Bahrain Airport
Located in the capital city of Manama, Bahrain International Airport is the chief airport servicing the Middle Eastern islands of Bahrain. The airport is home to two terminals, one servicing domestic flights and the other providing a modern structure that services international fliers with a variety of shops & restaurants great for passing time. Ground transportation includes taxiways as well as car rental services along the ground floor, plus future plans to create a light rail connection within the terminal.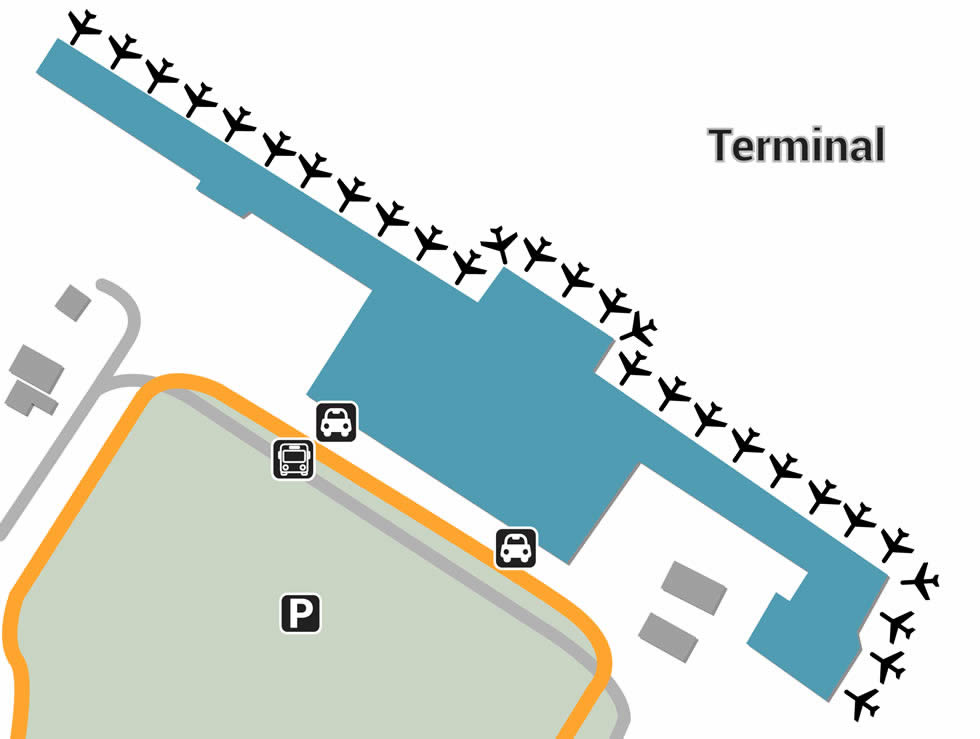 Parking
There are at least five car parks throughout Bahrain Airport, providing thousands of spaces that offer both short-term and long-term rates as well as helpful executive amenities. Car Park A is designated for short-term as well as premium parking, making it an ideal choice for business travelers as well as those picking up or dropping off. Long-term parking is also available through Car Parks B – F. The first 15 minutes is free for all parking areas. Additional services include shuttles that pick up from each car park as well as reserved spots for the disabled, not to mention special discount days that offer premium parking at half the normal rate.
Services
Services at Bahrain Airport include a handful of convenient delights, from ATMs and currency exchanges throughout each terminal to special facilities for both families and business travelers. Baby-changing facilities are available through all women's restrooms as well as a handful of nurseries. Executive privileges include at least five relaxing VIP lounges in the terminal as well as a short walk to Mövenpick Hotel's modern suites & networking bar. Other services include prayer rooms throughout the departures and arrivals levels as well as a pharmacy along Level 1, not to mention various eats and retailers, some of which are available 24-hours a day.
Retail
Shopping at Bahrain Airport is limited, with most of its shops located in the newer international airport set to open in 2020. In the older terminal are last-minute conveniences found at Bahrain Duty Free as well as relaxed reads from Al Hilal Bookshop. Specialty souvenirs are also located at Boulevard, among various travel agents that include World Travel Services, Dadabhai Travel and House of Travel – each of these provide exemplary guest services that can help make your trip especially relaxing.
Restaurants
Home to over a dozen eateries that range from big-brand to local, sitting down for a re-fuel at Bahrain Airport is especially easy. Start the morning right with coffee from either Starbucks or COSTA Coffee, also considering smaller chains like Caribou Coffee and Second Cup Coffee Company. Various American fast food chains are also available, from classic burgers at McDonald's to Texas-sized portions at Dairy Queen – there is also a Papa John's Pizza. More ethnic lunch spots include Middle Eastern from Jasmi's and Yalla 3al Kaal, while dinner options are limited to the dim ambiance of Habara Irish Pub as well as full service margaritas at Chili's.