Phoenix Mesa pick up and drop off at AZA airport
Ground transportation to Phoenix–Mesa Gateway Airport
You and your group can easily make your way through Phoenix–Mesa Gateway Airport and check out the nearby shops and even grab a bite to eat along the way. As the capital of Arizona, the desert city of Phoenix is a hot place to find yourself, whether you're traveling to visit some family or heading to an important business expo. With a handful of interesting shops and a variety of local eateries to choose from, you'll be sure to be met with open arms at Phoenix-Mesa Gateway Airport, a facility home to helpful services that make the typical not only unique, but fun.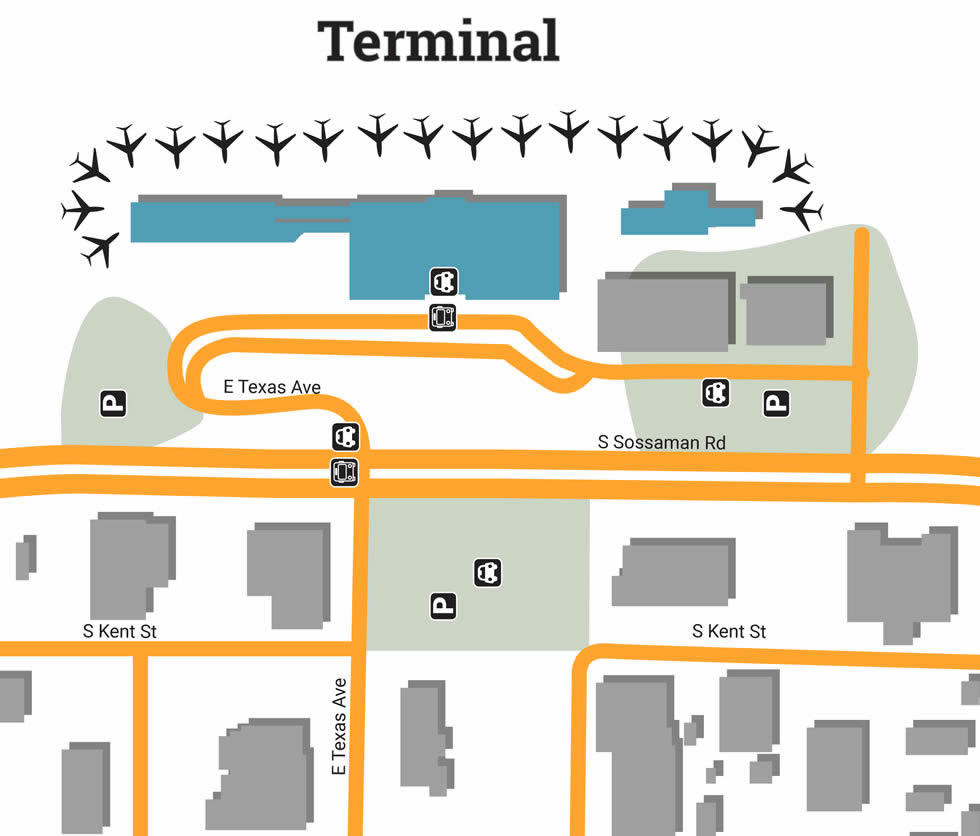 Parking
Leave your vehicle in one of the four main lots at Phoenix-Mesa, each one conveniently located so you can get where you need to go. If you're planning to stay for only a moment, head to the cell phone lot. The Hourly Lot is perfect for people planning to come back same-day or the next, located near the Charles L. Williams Passenger Terminal. Enjoy your time away knowing you're taken care of by staying in the lot called the Economy Lot, located near Sossaman Road. The Economy Lot also comes with complimentary shuttles that safely take everyone to the terminal.
Services
Relax in the comfort of hands that are not only willing to help, but guide as well, whether it be in the form of special services or something as simple as Lost & Found. The facility offers free Wi-Fi, allowing everyone to connect while they wait to get to their destination. If you have any questions on where anything is, utilize one of the many information desks scattered throughout.
Restaurants
Because the facility is one of the smaller in the country, there aren't many places to eat, but that just makes the ones that are there that much more special. Treat yourself with something sweet by enjoying the scenery at Paradise Bakery, a renowned cafe known for its ability to create a haven inside and out. If you're in the mood for some All-American grub, sit down at Copper Plate, located across Gate 6 and offering a courtyard view of the desert.
Retail
While you're waiting, try to enjoy your time by sifting through local merch, enjoying the small and grandiose. Before heading home, admire the majesty of The Phoenix (Gate 6), a bright gift shop that can't help but distract passerby. Celebrate Route 66 by enjoying some southwest-themed memorabilia at Arizona Highways, a gift shop that offers worldly essentials, from top-selling magazines to comforting snacks.