Schiphol Amsterdam AMS Airport Shuttle
Famous for being one of Europe's most innovative and modern facilities, Amsterdam Airport is a large hub of daily activity. Get out of the busy region with solid transportation, something easy to come by with an on-site railway station and bus pick-up right at the gate. In addition to public transport, there are also countless shuttles and private rides swimming through Ground Level. Stay close with the ultimate convenience of a complimentary shuttle, offered by several on-site hotels like citizenM Schiphol Airport Hotel, home to a 24-hour café and in-room tablet computers. Keep intimate options in mind as well, from sleek rides to roomy SUVs, all with the help of us.
Search for AMS airport rides

Trusted service since 2003

Flight Delayed? We wait.

24/7 Customer Service

Amsterdam Airport Transportation

Get a feel for the region by making sure you've got a solid set of wheels to show you the way, whether it's a sedan perfect for driving through the IJtunnel or a chartered bus big enough to bring the whole party into the borough of West Amsterdam. For families trying to enjoy the more family-friendly side of the city, keep an eye out for the countless parks in the area, from Beatrixpark on the south side to the dense forests of Veluwezoom National Park ten miles east. Lovers of luxury should feel right at home when they arrive, even more so with a stretched limousine perfect for exploring the ritzy canalside eateries downtown.

AMS Shuttle Transfers

Shuttle pick up service is available to those needing rides to nearby hotels and drop off locations. AirportShuttles.com has many available vehicles on hand ready to take you to your destination with their shared ride vans and their Zumu black car service.

Airport Transfers

Find other destinations that offer GO Airport Shuttle or search for other transportation providers at Love Field airport.
Amsterdam Airport Shuttle Service
The airport provides an economical and reliable passenger railway system called Nederlandse Spoorwegen that has conveyance into all the major neighboring cities.
Shared Ride Van
Do not miss this awesome offer. Book for reservation our shared ride van and enjoy the luxury of a free spin when traveling to the Anne Frank House.

Private Van
Drop off by our private van is at your point of choice. Hire our private van for comfortable ground transportation to the Natura Artis Magistra and the Vondelpark.

Private Sedan
Have you ever enjoyed a ride in a luxury sedan? Our private sedan is all you need to get all this. Hire for a spin to the Rijksmuseum and feel this comfort yourself.

Local Personal Drivers
Meet our professional drivers who value our customers. They are reliable and ever prepared to provide you the best spin. A single call will be enough.

Private SUV
Tour Singel, Amsterdam and Oude Kerk, Amsterdam by having a luxurious ride in our private SUV. Door-to-door transportation and airport transfers are available.

Taxi Cab
Do not worry where you will get door-to-door services. Hire our private taxi for a comfortable spin to the Hermitage and the Royal Palace in Amsterdam.

Stretched Limousine
Our private limousine is all you need for a luxurious and comfortable spin to the Amsterdam International Airport. Our private Limousine is the best in ground transportation and airport transfers.

Chartered Bus
Enjoy the great shuttle services we offer you. Our shuttle arrival and departure at the shuttle terminal is scheduled in hourly intervals. Ride in our comfortable shuttles to the Joods Historisch Museum.
AMS airport terminals
Once you land at AMS it'll help to know the lay of the land. Find the stores and bathrooms quickly with our terminal map.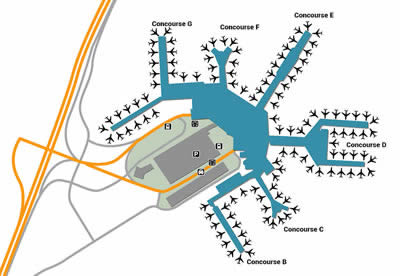 Amsterdam Airport Shuttles

Amsterdam is a great vacation spot for travelers looking for a place where you can let loose and relax. With a rich history and scenic views Amsterdam will give you an experience that you will not forget.

Also the High-Speed international train called Thalys International has a major train stop at the airport.

The airport also offers affordable bus services for passengers right in front of the airport to take them around the city. Apart from this, there are some private taxis like Suntransfers where taxis can be booked online and they provide rides to or from your residence and the airport. AMS is located at Evert van de Beekstraat 202, 1118 CP Schiphol, Netherlands.

You Have It All In Amsterdam
Amsterdam Airport Schiphol is located in Amsterdam, the capital city of the Netherlands. The airport code is (AMS) and serves as the chief international airport in the Netherlands. It is ranked among the top four busiest airports in Europe due to the number of passengers that it accommodates annually. The airport is the hub for four of the worldwide renowned airlines and offers services to both passenger and cargo airlines across diverse destinations.

Amsterdam is the cultural and business capital of the Netherlands and the top commercial city in Europe. Apart from this numerous companies and banking institutions have their center of operations in Amsterdam. Also, the city is made up of over 75 islands and hence it is named as the "Venice of the North". Amsterdam is considered as the most popular place in the European continent, having about 5 million international tourists annually. All these make the city and it's airport a beehive of different tourists.

The Amsterdam Airport Schiphol caters to over 50 million airline passengers per year by working with over 100 airline carriers. This high number makes Amsterdam Airport Schiphol the sixth busiest international airport in the world in regard to the volume of international passengers. The airport is also among the world's busiest and largest airport in terms of cargo traffic. Also, due to its convenient location it serves as the perfect layover stop for long haul of international flights from America, Asia and other places.

The airport has a single but huge terminal building, which is further divided into four terminals Terminal 1, Terminal 2, Terminal 3 and the mostly recently added Terminal 4 to accommodate the increasing number of passengers annually. To provide good service to its passengers, the airport has several fast food chain restaurants, retail stores, souvenir stores, travel aid shops and bookstores. Also to cater to the needs of its diversified international passengers the airport has few foreign currency exchange kiosks and duty free stores available to international passengers only.

Hotels near AMS
Even though the airport does not have any hotel in the building, it has a long list of hotels in the near vicinity. Each of these offer shuttles to Amsterdam hotels for arriving passengers needing to get to their destination. Some of these hotels also help with planning your tour around the nearby places.

You can choose the hotel as per your convenience and pick a hotel as per review, fare or stars; the available hotels are Hilton Amsterdam Airport Schiphol, Steigenberger Airport Hotel Amsterdam and Dorint Airport Hotel Schiphol.

While visiting you can visit The Heineken Experience or even the Vodka Museum Amsterdam for those wanting to learn the history of these popular drinks. For those who are wanting an unusual tour the Amsterdam Dungeon will give you a real life history of these chambers with actors reenacting scenes which ends with a roller coaster going through a 13th century church.

As you travel to Amsterdam we offer convenient airport rides to and from the Amsterdam Schiphol Airport or AMS. Whether it is by shuttle bus or sedan you are sure to get there with rates to fit any budget.

AMS Contact Information
Amsterdam Airport Schiphol
Evert van de Beekstraat 202
1118 CP Schiphol, Netherlands
Airport Code: AMS