Amsterdam pick up and drop off at AMS airport
Ground transportation to Amsterdam Airport Schiphol
Just west of the canal-lined streets of Amsterdam, Amsterdam Airport (also known as 'Schiphol') is a beacon for international flights in the Netherlands as well as one of the busiest airports in Europe. Opened in 1916, decades of expansion have resulted in a simplified one-terminal design concept that includes everything under one roof, from the central shops and restaurants of Schiphol Plaza to the three section halls used for departures. A small separate terminal dubbed 'KLM Jet Center' is located east of the airport, offering various lounges, office amenities and parking.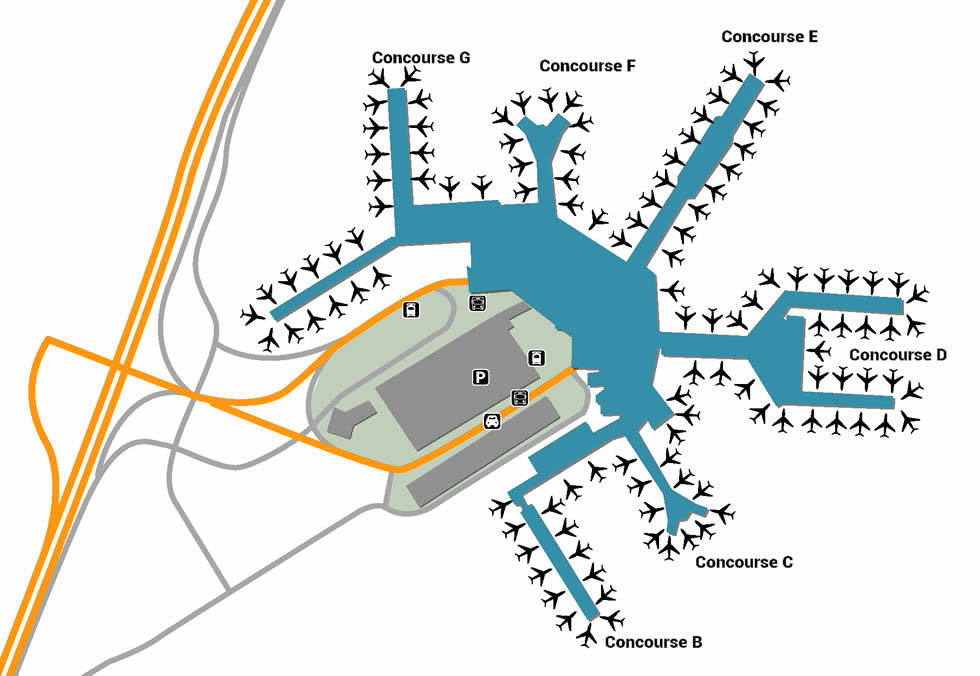 Parking
Schiphol is home to five main parking lots that offer short-term and long-term rates as well as special executive services. The P1 Short-Term Lot offers spaces for no longer than 48 hours, while both the P4 Basic Parking Lot and the P6 Valet Parking offer spaces for no longer than 72 hours. Long-term options include the P1 Holiday Lot, home to sheltered spots and bargain rates, while the P3 Long-Term Lot includes both sheltered and unsheltered spaces. And for executive flyers looking to stay close to Departures 2 and 3, stick to the convenient location of Terminal Valet Parking, reserving online for maximum advantages that include elevated security, personalized drop-offs and the shortest walk to the terminal. The airport also provides free express buses to the terminal for lots P3 and P4, which depart every ten minutes.
Services
Amsterdam Airport is home to expected services like free Wi-Fi, first aid and currency exchanges, as well as totally unique takes on traditional accommodations, from the ultra modern space of The Baby Care Lounge to trendy boardrooms that add a splash of color to work functions. Additional business services include two professional lounges, expansive work spaces at The Internet Centre and luxurious perks at Schiphol VIP Centre, which include upscale dining, spa treatments and personal shoppers. The airport is also home to at least 3 on-site hotels as well as a Sheraton that's walking-distance from Arrivals. Relaxation can also be found at Holland Boulevard, a multi-use lounge area that offers a children's science museum and a modern library with books on Dutch culture, plus rentable iPads and headphones.
Retail
Shops are scattered throughout each concourse of the airport, providing guests with a robust combination of upscale fashion, boutique gifts and bare necessities. Start walking at Schiphol Plaza, the core of the entire airport offering atrium-lite restaurants and cafés as well as various shops ranging from the Italian leather goods of Bottega Veneta to other name-brand fashion icons such as Burberry, HERMES and Gucci. Unique toys can be found at Let's Play! just past the NEMO Exhibit as well as at the aptly-named Toys. Those more interested in retail before security have just as much to take away from, whether it's the supermarket goods at Albert Heijn or the collegiate-inspired wardrobe at America Today, not to mention celebratory bouquets and balloons from either AviFlora or BLOEM!
Restaurants
Inspiring eats can be found throughout the terminal, including beloved local restaurants as well as popular Dutch chains. Some of the most visited eateries include LEON, a trendy British chain known for its fresh baked fries and healthy burgers, and Amsterdam Bread Co., famous for their fresh grains grown beneath Dutch windmills as well as locally-sourced coffee. Another must-try is Mediterranean Sandwich Bar, home to savory make-your-own sandwiches in a bright market atmosphere. And for those more interested in trying worldly dishes, look forward to vibrant flavors from the east at Two Tigers or Kiosk Sushi & Noodles, while those interested in classic Dutch flavors should stop by either Tastes from Lowlands or Dutch Kitchen Bar & Cocktails. Finally, consider simple but chic digs at Café Rembrandt, which provides a stately ambiance for simple meals.