Adelaide pick up and drop off at ADL airport
Ground transportation to Adelaide Airport
As the main airport for South Australia's capital city of Adelaide, Adelaide Airport provides both international and domestic flights as well as an array of modern perks perfect for unwinding. Often awarded an array of accolades, including recognition as the world's second-best international airport, the facility is perfect for relaxing. The airport is home to one large terminal with three separate floors. Level 0 is designated by arrivals, Level 1 is mainly used for transfers and Level 2 provides easy access to departures. Ground transportation includes buses into the city via JetBus coaches as well as plans to create a light rail connection.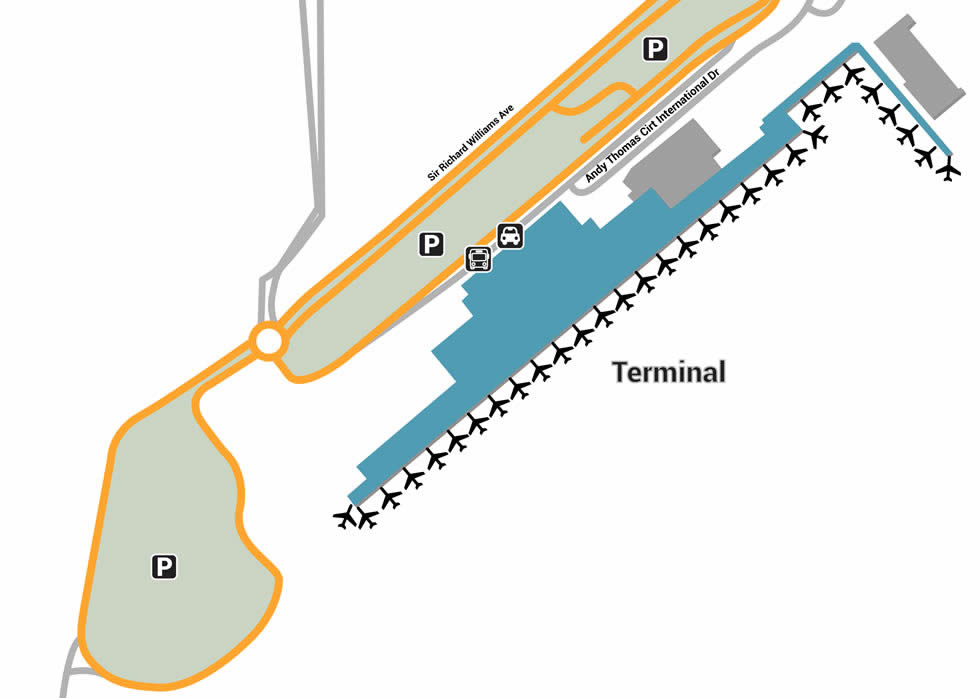 Parking
There are two main areas to park at Adelaide Airport, which include a wide variety of options that take care of both short-term and long-term options. For easy access to the terminal, park your car at the Terminal Car Park, located adjacent to the terminal and good for up to 48 hours. Much cheaper rates can be found at the Long-Term Car Park on the far west side of the terminal, which provides daily rates that dwindle as each day passes. Additional perks include spaces for the disabled as well as a few accepted credit cards, not to mention shuttles for passengers leaving their vehicles at the Long-Term Car Park.
Services
Services at Adelaide Airport are varied, ranging from basic perks to relaxed add-ons. Financial amenities include various ATMs and currency exchanges across each floor, while business services include two VIP lounges as well as free transfers to two nearby hotels; Adelaide Airport Motel and Aviators Lodge. For families, additional services are available like baby care facilities in The Parents Room as well as a children's play area next to Hudsons Coffee. For any additional help, seek out multilingual Airport Ambassadors near Baggage Claim or the Visitor Information Booth along Ground Level. Other unique service include special music performances by locals as well as a peaceful interfaith chapel.
Retail
A good way to kick back while you wait is through the help of on-site retailers ranging from upscale boutiques to all-in-one convenience shops. Look good when you arrive to South Australia's shores, choosing between beachwear at Rip Curl or relaxed looks at Victoria's Secret, not to mention colorful accessories at MAC Cosmetics and Shades. Those in need of specialty souvenirs have a huge pallet of gifts that include gourmet treats at Icons South Australia as well as locally-made boomerangs & fashion from both Australian Way and Australian Made, not to mention handicrafts at Origani. Be sure to pick up last-minute necessities on your way out as well, either by stopping by Relay, WHSmith or Aelia Duty Free.
Restaurants
Re-fuel amidst delays by grabbing a bite to eat at a wide variety of restaurants, whether it's early-morning bites from Villa & Hut Kafe or specialty muffins from Muffin Break - takeaway breakfast is also available at both Krispy Kreme Doughnuts and WHSmith. Lunch options include a couple fast food restaurants like Subway and Hungry Jack's as well as healthy bites at Cafe Terra Rosa. Dinner options are also around, and range from the contemporary flare at Bumbu as well as a lively ambiance courtesy of Coopers Alehouse. Other unique eateries include gourmet bites at Icons and Colonel Light's, plus sweet crepes and other desserts at Cocolat.