Halifax pick up and drop off at YHZ airport
Ground transportation to Halifax Stanfield International Airport
Serving as the chief airport for Nova Scotia's capital city, Halifax Stanfield International Airport is one of Canada's busiest facilities as well as a constant innovator expanding since 1931. Home to a single terminal, the airport provides various modern services across three levels, with arrivals on ground level, departures on Level 2 and relaxation & entertainment along Level 3. Ground transportation is limited and includes a few bus routes into the city via the MetroX Route 320 express bus, which picks up every half hour, as well as the all-day Halifax Transit coaches. There is also a car rental services area and taxiway adjacent to the arrivals lounge.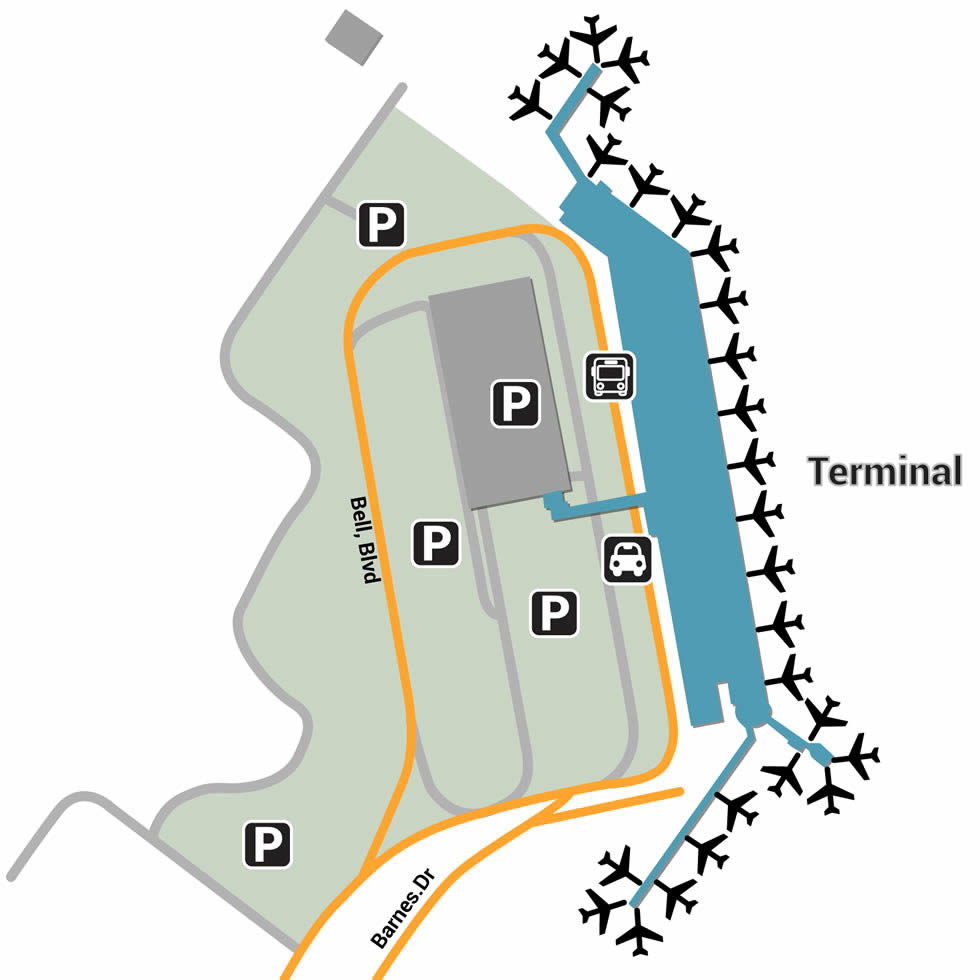 Parking
There are three main areas to park at Halifax International, which include two long-term parking lots and a large garage connected to the terminal. Each level of the garage is labeled P1-P4 respectively. Short-term rates are available along Levels P1 and P2 - The first hour is charged in increments of 30 minutes, then an hourly rate takes over. For daily & weekly rates, head to Levels P3 and P4. Even lower long-term rates are found at the Terminal Exterior Parking Lot, which is a short walk from the terminal building, while the lowest are available at the Park N Fly Lot. Other parking perks include a footbridge along Level 1 as well as free 24-hour shuttles for the Park N Fly Lot.
Services
Services at Halifax International include a wide variety of ways to not only get through long delays but enjoy yourself. Find simple services like ATMs and currency exchanges without breaking a sweat, also considering quirky ways to pass time either through live musical performances or behind-the-scenes looks of the airport's going-ons through scheduled procedural tours. Business perks include a spacious VIP space at the Air Canada Maple Leaf Lounge as well as trendy suites at the on-site ALT Hotel, not to mention free Wi-Fi and rentable workstations near Gate 22. For families, help is just around the corner through the fun aviation-themed play area at KidPort as well as expansive views of take-off through Level 3's Observation Deck.
Retail
A solid way to get through long delays is with the dozen plus retailers sharing a colorful collection of necessities & goods. Find the perfect gift with ease, choosing between local Nova Scotia works from Airport Gallery or handicraft jewelry at Amos Pewter. Fashion comes in many forms, from wintery threads at New Scotland Clothing Company to French-inspired designs at East Coast Lifestyle. And for those in a rush, pick up what you need at duty-free convenience stores like AeroMart and Travel+ Leisure, not to mention diverse goods at The Loop Duty Free. Other unique shops include confectionaries from Miller's Gourmet Kettle Corn and comfy sleepwear at Little Blue House.
Restaurants
Eateries are just as diverse as the shopping opportunities at the airport, whether you're arriving at the crack of dawn or with the settle of dusk. Enjoy coffee from either Tim Hortons or Starbucks, also considering espresso boosts at Connected Coffee. If you're more in the mood for takeaway, choose between sandwiches & salads at Fresh Attractions or paninis & wraps at Booster Juice. Other lunch-friendly spots include fast food from either Subway and A&W, plus the sit-down ambiance of Pannizza. For an immersive dinner environment, forget your flight with drinks at Maritime Ale House or go for the full-service bar & menu at Bia Mara, finally washing it all down with a diverse wine collection at Vino Polo.