Xian pick up and drop off at XIY airport
Ground transportation to Xi'an Xianyang International Airport
As one of the largest airports in North China, Xi'an Xianyang International Airport is a very busy and isolated facility just 25 miles from downtown Xi'an. The airport is home to three terminals; Terminals 1 - 3. All three terminals provide two levels, with the lower level handling arrivals and the upper level handling departures. Terminals 1 and 2 are domestic terminals located directly next to each other, while Terminal 3 is an international terminal located a bit further from the other two. Inter-terminal transportation is limited, and passengers in need of a transfer are expected to use taxiways. Ground transportation includes an on-site rail link connecting to the Xi'an North Railway Station, plus long-distance bus routes that connect to downtown Xi'an as well as to other nearby towns and cities.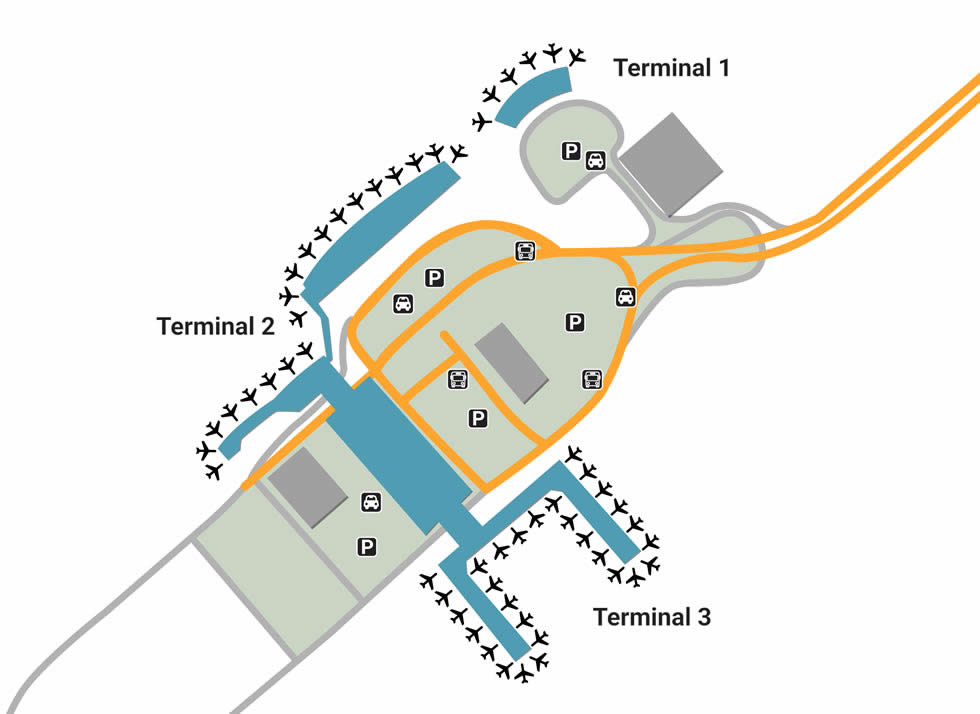 Parking
Parking at Xi'an Airport is available for each terminal, though the largest parking area is located in the Terminal 2 Parking Lot. Short-term, long-term and executive parking is available, as well as disability parking services that include discounted prices and specialty spots closest to the terminal. Close to the Terminal 2 Parking Lot is a bus & shuttle terminal providing various bus lines and routes into the city.
Services
Services at Xi'an Airport include a wide variety of accommodations great and small, whether it be the basic function of ATMs and baggage trolleys or the elevated perks only families and business travelers can appreciate. Those with children can take advantage of various nursery rooms and play areas in Terminals 2 and 3, as well as relaxing comfort zones in Terminal 3 that provide free Wi-Fi, lounges and shopping areas. There are also perks for the disabled that include medical services in Terminals 2 and 3 as well as helpful parking spaces. For business travelers, the airport provides six VIP lounges across Terminals 2 and 3 as well as four on-site airports, not to mention free work desks and charge stations throughout the terminals. Other relaxing services include massage chairs that offer 10-60 minute rub downs as well as various treatments and exfoliators at the 24-hour Traveller Star Spa in Terminal 3.
Retail
Enjoy a wide variety of retailers ranging from the name-brand fashion of Coach, Hour Passion and Salvatore Ferragamo to unique souvenirs sold at The Mysterious Tibet and Discover Xi'an. Close to the inter-connected luxury brands in Terminal 3 is an expansive duty-free cosmetics shop selling name-brand fragrances and makeup. Those looking for something to entertain the kids should pick up a toy from Kaboom or find a colorful item at MUJI to GO, while those interested in something unique should take a stroll through the massive China Duty Free Group, which is famous for being China's first walkthrough duty-free store. Other conveniences can be found at ATIC as well as the expansive Convenience Shop, the latter located next-door to Cite Coffee and offering various toys and Disney products at the connected T100 KIDS shop.
Restaurants
Re-energize before you take off by looking forward to Xi'an Airport fast food options, whether it's the busy morning ambiance of CITE Coffee and Starbucks or specialized takeaway eats found at Papapark and Shayne Tea. Westerners looking for the familiar comfort of home should take advantage of various fast food eateries that include Burger King, Pizza Hut and Subway. And for those interested in a healthy alternative, enjoy the fresh produce and snacks at the on-site supermarket, or look forward to VIP buffet eats at select lounges. Fun dinner spots are also available, two of the most popular full-service options being the expansive Oasis Restaurant and urban-themed Long Chao Shou. There are no 24-hour restaurants, though there are several vending machines that provide snacks & beverages at all hours.