Vienna International VIE Airport Shuttle
Nestled on the southeast side of downtown, Vienna International is a busy facility home to an on-site express train as well as several transportation choices. For low-cost public transport, hop aboard the Vienna S-Bahn, or enjoy the speedier and slightly more expensive ride along the City Airport Train. Save even more money by booking at a hotel nearby, getting a shuttle service from airport stays like Arion Airport Hotel and Boutiquehotel hein. You can also experience total freedom Austria deserves by getting a private ride of your own, whether it's something for a private business trip or a lift big enough for the whole family to explore in.
Search for VIE airport rides

Trusted service since 2003

Flight Delayed? We wait.

24/7 Customer Service

Vienna Airport Transportation

As Austria's shining capital, Vienna is especially popular to lovers of history as well as the arts. Get a taste of both by driving a private sedan to Hofburg, a Baroque-style palace home to old apartment units alongside classic artworks. For enough space to fit a big family, reserve either a chartered bus or SUV to bring everyone to Prater, a public park home to old amusement park rides including a wheel from 1897. Get a tour of town exceptionally informative with a local personal driver, learning new things with every corner you turn, from where to eat near St. Stephen's Cathedral to which palace-style museum is best for enjoying the afternoon. Workers traveling to Austria Center Vienna on business should reserve a taxi drop-off to make things simple, that or impress colleagues with a limousine sure to set the night a-go.

VIE Airport Transfers

Find other destinations that offer GO Airport Shuttle or search for other transportation providers at Vienna (VIE) airport.

AirportShuttles.com Airport Locations

Looking for airport shuttle rides? Learn how you can get connected to the best shared ride van providers, sedans and private vans and view our airport transfer locations.
Vienna Airport Shuttle Service
The public transportation includes aboveground and underground means of transportation like rails, trams, and busses.
Shared Ride Van
We make traveling more affordable through our shared ride van. Whether it is airport transfer or ground transportation to places like Prater, just give us a call for a shared ride and save on your transportation cost.
Private Van
Get the best quality services by booking our private van transport. Competent professionals who see to it that all your travel needs are satisfied be it going for a business meeting or touring places like Wien.

Private Sedan
Travel like a boss in our private sedan. Enjoy personalized services with our airport transfer services and ground transportation to places like Hermesvilla.
Local Personal Drivers
Call us and get a competent local personal driver to wheel you around Vienna. Get a chance to explore the beauty of the Vienna city and to visit attraction spots like Kirche am Steinhof.
Private SUV
Is your group in need of a spacious and comfortable car for travel? Give us a call and we will provide you with private SUVs to take you wherever you want to go whenever you want at reasonable prices.
Taxi Cab
Get the most convenient and efficient taxicab services in the city of Vienna. Get a personal tour to places like Hofburg Palace.
Stretched Limousine
Who said travel has to be boring? Have fun when you travel in our stretched limousines. Whether it is a pickup or a drop off to the airport or touring historical sites like Belvedere.
Bus
Treat your friends and family to a ride they will never forget by hiring our buses to transport you to any part of Vienna including tourist attractions like Museumsquartier.
VIE airport terminals
Quickly find your driver and get to your shuttle pick up quickly so you can get to your nearby destination without long waits.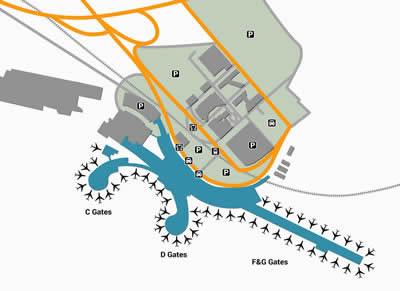 Vienna Airport Shuttles

Whether you are arriving or departing the airport you can find hotel shuttles in Vienna and get around to most destinations through this amazing city. The Vienna International Airport is located 11 miles (15 km) southeast of Vienna in Schwechat. 

Taxis and horse drawn taxis are also easy to flag down in the city; you can negotiate a price if you don't taxis run by meter. With bicycle stand pumps on bike racks around the city, bikes are also a great option. The city is compact enough to make bike travel a great option. Pedal Power will deliver one to your home.

Hotels near VIE
Hotel Sacher is a luxury hotel next to the opera. Many operagoers visit the restaurant after performances but the rooms are very luxurious and have heavy carpets. Hotel am Schubertring is a private hotel located in the city while Allyouneed hotel is a three star hotel that has Wi-Fi, breakfast buffet and handicap accessible rooms.

About Vienna Airport
It's the biggest airport in the country and serves more than 21 million passengers. Vienna itself is the largest out of all of the 9 states in Austria with a population of 1.8 million. Summers are warm but winters bring rain or a quick melting snow that can last for days.

Things to do near VIE
In the summer there is the open-air film festival. There is also the ImPuls Tanz festival is also in the summer it's a contemporary performance and dance festival. You can shop at the outdoor markets especially the Christmas Market that opens toward the end of November or hike the Lainzer Tiergarten and see wildlife; you can feed the animals in the park at feeding time around 2pm.

Take a wine tour on the northern edge of the city. Heuriger Gobel, Hirt and Zawodsky are a few wineries to visit. Visit Mozart's house known by the locals as Figarohaus.

Vienna Restaurants
At many restaurants you will be able to get a English menu if you ask. Restaurant portions in Viennese restaurants tend to be large. Even if a breadbasket is placed on the table you are likely to be charged for each slice you take. Wienerwald is the most widely recognized Austrian chain; there you can get authentic Austrian food for a low cost. The tap water in Austria comes from the Hochul Wasserleitungen, high mountain spring water lines; it's really good quality water even better than most bottled water.