Shenzhen pick up and drop off at SZX airport
Ground transportation to Shenzhen Bao'an International Airport
As the chief airport for China's fashionable city of Shenzhen, Shenzhen Bao'an International Airport provides everything travelers could need across one massive terminal. Home to a stunning Manta Ray-inspired design created by architect Massimiliano Fuksas, the terminal features six levels, which include two underground levels and four above-ground levels. Level 1 handles international arrivals and Level 2 takes care of domestic, while Level 3 is designated for transfers & inspections, and Level 4 is for departures. Ground transportation is available at the Ground Transportation Center, which offers two levels of terminals and stations. Along Ground Level are taxis and express buses, while the underground level is home to the Airport Station, which connects to the Shenzhen Metro via Line 11.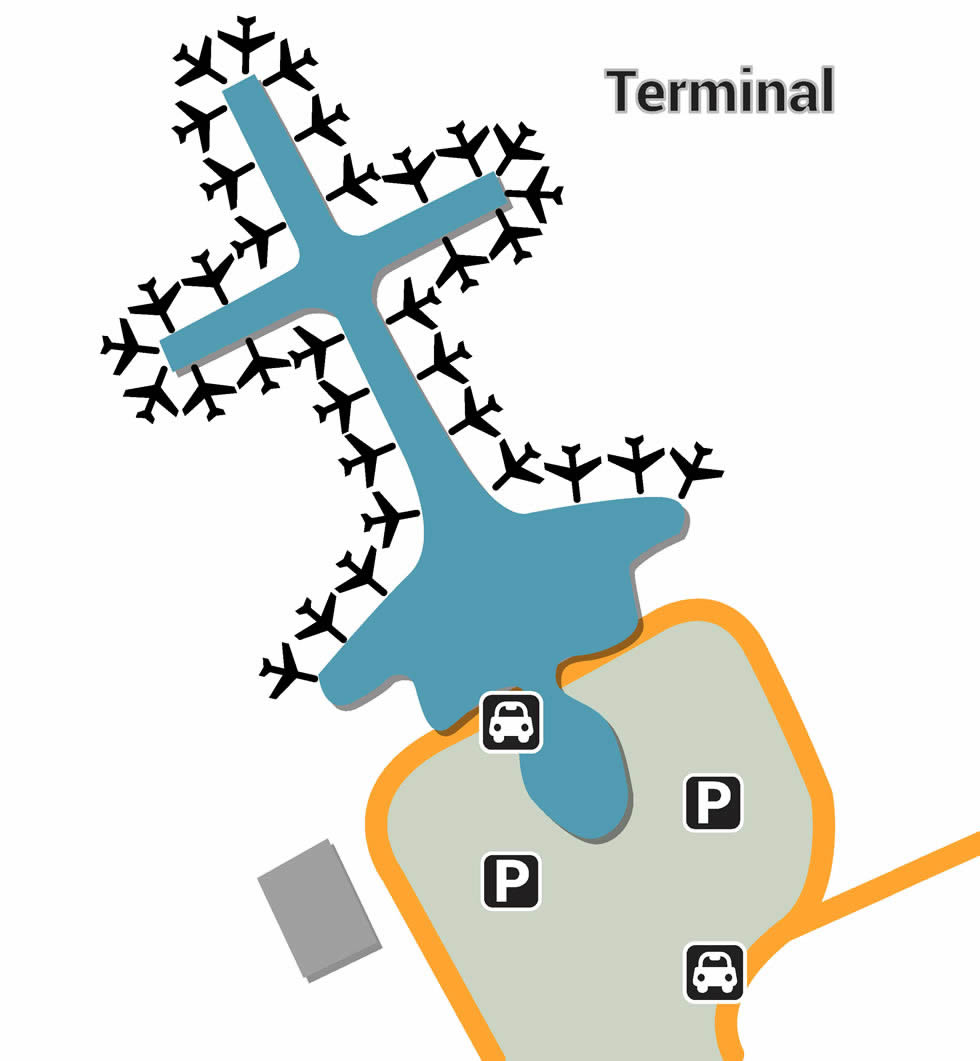 Parking
Parking at Shenzhen Airport is diverse and includes at least 4,700 spaces at two separate parking areas, both of which are attached to the Ground Transportation Center (GTC). Short-term parking is available at P1, which is located on either side of GTC, while long-term parking is available at the P3 Lot, which is located behind GTC across Konggang No. 8 Avenue. There are two entrances and two exits for each parking area as well - follow traffic signs to reach your destination. Additional parking services include reserved spaces for the disabled as well as the first 15 minutes free of charge.
Services
Look forward to Shenzhen Airport's wide diversity of services to make your trip a little easier. Financial accommodations are available through ATMs and currency exchanges, while simple medical help includes First Aid along Level 2 as well as various disability services. Families can take a break in Nursing Rooms located near Gates 7 and 13, also unwinding with children's playgrounds in the departures area. For business travelers looking to enjoy their time, kick back with the VIP ambiance of three separate lounges as well as the upscale suites in the attached Hyatt House Shenzhen Airport. Other unique services include napping beds in the Legang Leisure Area as well as smoking rooms throughout the terminal.
Retail
Shenzhen Airport is home to over two-dozen retailers ready to offer a wide variety of goods & services perfect for getting through the stress of delays. Pick up cool looks from upscale fashion stores like Emporio Armani and Gucci, also considering a variety of specialty gifts that include locally-grown herbs at Bama Tea and memorable handicrafts at The Dream of Red Mansions. Any last-minute goods can be picked up from the expansive China Red, which offers a wide collection of duty-free gifts and inflight necessities. Also available are various children's toys from three official Disney Stores as well as unique plush dolls from four Nice shops.
Restaurants
There are over a dozen eateries inside Shenzhen Bao'an International Airport, which provide a wide variety of cafes and restaurants perfect for enjoying your time. Look forward to early-morning delights at Pacific Coffee, or at either of the several Costa Coffees and Starbucks locations across the terminal. Lunch options include fast food from McDonald's as well as takeaway bites at Juicee King, not to mention sit-down eats at either of the two Tian Mu Blue Bird locations. For a full-service dinner, choose between the simple ambiance of either Ichido or Da Marco, afterward enjoying something sweet at Honeymoon Dessert. Other unique eats include fresh herbal teas at Gong Tea as well as frozen yogurt at Hey Yo!