Sanya Phoenix pick up and drop off at SYX airport
Ground transportation to Sanya Phoenix International Airport
About Sanya Phoenix AirportServicing China's seaside city of Sanya, Sanya Phoenix International Airport provides easy access to the country's southernmost point. Recognized by various airport agencies as one of the best airports in the world, the expansive modern facility is host to various shops, restaurants and entertainment across four terminals and the off-site Sanya Aviation City. Terminals 1 & 2 mainly cater to domestic travelers, while the International Terminal focuses on global flights. The VIP Terminal is a smaller space that offers various upscale lounges as well as bonus perks like reserved parking spaces and gourmet food. Ground transportation includes connections to the Hainan Western Ring High-Speed Railway via the on-site Sanya Phoenix Airport Railway Station - there are also express buses, car rental services and a taxiway outside of the arrivals area.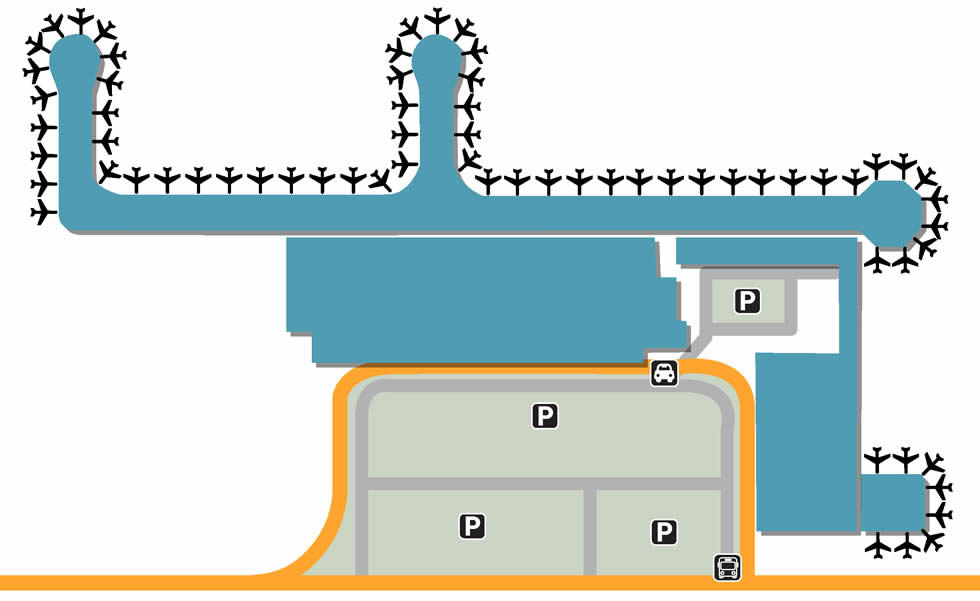 Parking
There are three main areas to park at Sanya Phoenix International, which include rates for both short-term and long-term stays. A six-story garage is located north of Terminals 1 & 2, providing connected access to the terminals as well as the Sanya Aviation Center. There is also a smaller indoor car park at the off-site Sanya Aviation Center, plus an even smaller VIP Car Park next-door to the VIP Terminal - VIP spots come with added security and closest access to the terminal. Other parking perks include handicap accessibility for all terminals as well as close access to car rental services at the Sanya Aviation Center.
Services
Services at Sanya Phoenix Airport are varied, ranging from little things to big-time entertainment. Explore the massive Sanya Aviation City, a massive shopping & entertainment complex that offers all the fun in one place. Financial services are available through ATMs and currency exchanges, while business perks include on-site access to the Sanya Phoenix Airport Hotel in Building A. There are also five first-class lounges as well as free Wi-Fi & workstations throughout. For families, relaxation can be found in the Game Room, which provides mini-golf, pool tables and video games - there are also a few Baby Care Rooms in Terminals 1 & 2. Other unique services include free changing rooms and a central garden in the International Terminal.
Retail
There are over a dozen sizable retailers at Sanya Phoenix Airport ranging from low-cost necessities to opulent luxuries. Look forward to fashionable looks through a few designer stores that include seasonal wear at BILEM.L.FD K and a variety of local & international brands at Fashion Boutique. In-flight necessities are also available through various luggage shops like Carl Travel and Samsonite, plus tech accessories at GO Travel. If you're need of a cool gift, grab something local at Hainan Gift Boutique or the especially beautiful handicrafts Made in Hainan. Other unique shops include jewelry from both G-Link and GOFON as well as relaxed reads at Bookstore, not to mention confectionaries at both Specialty Store or Chocolate Shop!
Restaurants
Enjoy over dozen eateries while you wait, choosing between a handful of quaint cafes or relaxed lunch spots perfect for getting enough energy to take on the day. Get early-morning eats from fast food joints like McDonald's, Burger King and KFC, or sit down with a full dinner at various Chinese restaurants serving authentic dumplings, noodles and BBQ.