Shanghai Hongqiao pick up and drop off at SHA airport
Ground transportation to Shanghai Hongqiao International Airport
Serving the west side of China's largest city, Shanghai Hongqiao International Airport mainly focuses its attention on domestic flights as well as select international flights. Cherished for its close access to residential communities as well as the on-site Shanghai Hongqiao Railway Station, the facility makes traveling to the area especially easy. The airport is home to two existing terminals; Terminal 1 and Terminal 2. Terminal 1 is home to four separate floors, with the 1st floor being arrivals and the 2nd floor being a large departures plaza. The newer Terminal 2 provides three floors, with the 1st floor home to arrivals and the 2nd providing a transfer hall to the 3rd floor departures area. Ground transportation includes high-speed trains along three separate lines as well as taxiways and inter-terminal shuttles.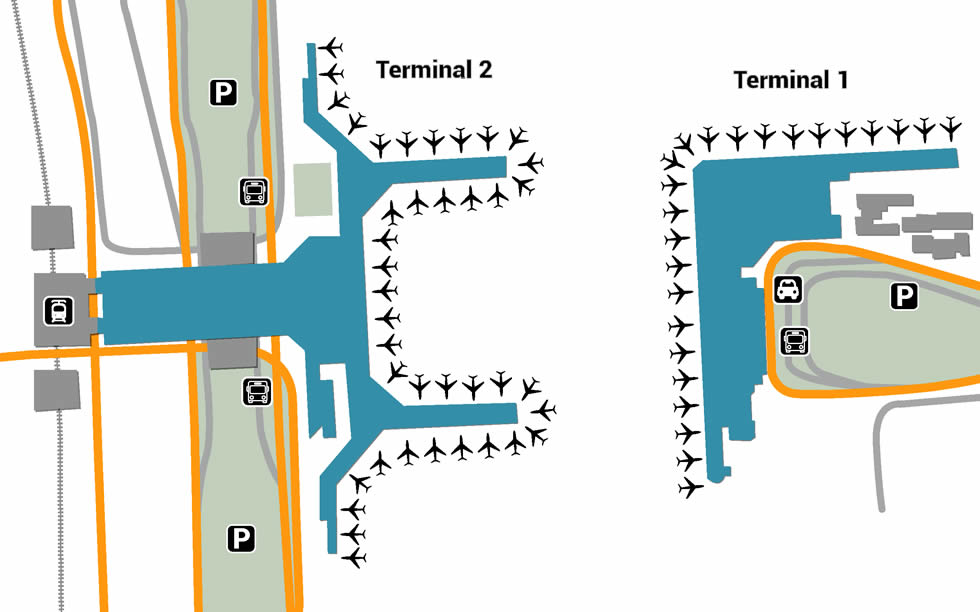 Parking
Shanghai Hongqiao Airport offers easy access to a few separate lots that provide short-term and long-term rates. Short-term and long-term spots are available for Terminal 1's parking lots, offering rates that gradually decrease after 24 hours, then repeat as a daily standard. Much better rates are offered at the Terminal 2 parking lots, though long-term spots are also an option. Additional perks include free parking for the first 20 minutes as well as oversized spots, not to mention complimentary shuttles to the terminal and surrounding hotels. And for business travelers, executive valet services make getting to your destination especially easy – for more information, contact +86 021 3466 1605 for assistance.
Services
Services at Shanghai Hongqiao Airport are varied, including basic needs from various pharmacies and information desks as well as extra help for families and the disabled that include nursing rooms, loaner baby carriages/wheelchairs and priority check-in. Additional family assistances include various electric vehicles circling Terminal 2 as well as a Children's Park in each terminal. Executive travelers have just as many perks ranging from business centers that provide copies, faxes and computer rentals, to at least five VIP lounges that make kicking back a peaceful experience. Especially relaxing amenities are also available in Terminal 2, including on-site lodging at Boyue Shanghai Hongqiao Airport Hotel and relaxing gardens throughout the departures area.
Retail
Unwind while you wait for your flight at various stores that range from local commodities to retail giants. Those hanging out in Terminal 1 have over a dozen options that include fashion from two Hugo Boss locations, as well as unique gifts courtesy of Sunny Share Store and First Foodmall. For something perfect for the whole family, stop by Toys Idea for a stuffed flight buddy, or the colorful Shanghai Museum Gift Shop for a relic replica. Terminal 2 provides even more options that include name-brand fashion from Jimmy Choo, Trussardi and L'Occitane as well as coveted memorabilia at Disney Resort Store and Zui Jiang Nan. For those interested in getting through a multi-hour flight, grab something entertaining at either Upline Bookstore, or settle for the top-of-the-line confectionaries at Imported Food Store.
Restaurants
Whether it's after a long flight or amidst a delayed departure, settling your stomach with solid eats is the easiest way to make the most out of your time. Look forward to over a dozen restaurants in Terminal 1 that include fast food from Starbucks and KFC as well as various coffee joints that include Pacific Coffee, Bricco Café and Cheer Way Café. Sit-down eateries range from the Italian at La Pasta to Chinese from Cheer Way Restaurant, while savory dessert awaits at GODIVA. Those hanging out in Terminal 2 have a little under a dozen eateries that include about the same variety, from fast food eats at McDonald's and Subway to a multitude of Asian restaurants like Memories Noodle House, Wasabi Sushi and Longji Hong Kong Restaurant.