Mauritius pick up and drop off at MRU airport
Ground transportation to Sir Seewoosagur Ramgoolam International Airport
As the chief airport for the island-nation of Mauritius, Sir Seewoosagur Ramgoolam International Airport brings passengers close to the country's French-inspired capital city of Port Louis. The facility is home to various upscale services that provide relaxing amenities throughout two terminals; the Domestic Terminal and the International Terminal. The older Domestic Terminal is a single-level facility with basic amenities, while the eco-friendly International Terminal provides two floors of striking architecture & modern services perfect for getting through long delays. Ground transportation includes buses into Port Louis via Routes 9, 10 and 198 as well as car rental services & taxi counters located inside the Tour Operators Hall.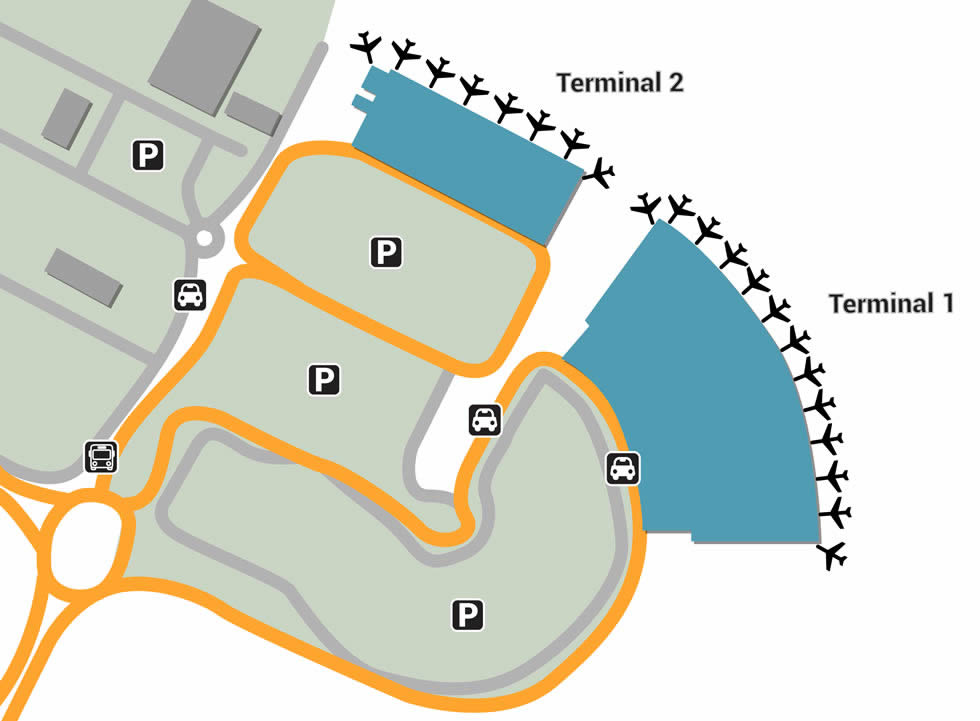 Parking
There are six public car parks located at Port Louis Airport divided into four main areas - the main areas are labeled A B C and D. The closest parking lot to the terminal is Car Park A, which is located adjacent to the Tour Operators Hall, while B1 & B2 are runner-up options located a bit further south. A bit further from the terminal are Car Parks C1 & C2, and finally the furthest option the terminal, which is Car Park D. Each car park goes by a flat rate, with the first 20 minutes free of charge. Additional parking perks include 24-hour video surveillance as well as specialty spots reserved for the disabled.
Services
Get to know the many services of Port Louis Airport, looking forward to the simplicity of basic amenities as well as added perks that go the extra mile. Financial services include ATMs and currency exchanges throughout the terminal, while other general facilities include two clinics, a prayer room and a post office in the arrivals area. Family-friendly facilities range from baby-changing rooms along both levels of the new terminal as well as a free-to-use piano in the main arrivals hall. Executive privileges are also available in the form of four VIP lounges as well as walking-distance to the Holiday Inn Mauritius Airport. Other unique services include exfoliating treatments from Express Spa as well as a free-to-use piano in the arrivals hall.
Retail
Enjoy at least a dozen shops at Mauritius Airport, looking forward to relaxed shops & expansive storefronts perfect for getting the right goods. Pick up what you need from convenience shops like Mauritius Duty Free Paradise, home to various tax-free souvenirs & cosmetics. For fashion, look forward to cutting-edge looks from Aj Armani Jeans, afterward complimenting your look with an opulent accessory courtesy of Mauritius Luxury Shop. Those in search of a truly unique souvenir can choose between the handmade goods at Paradise Craft Market or special-occasion gifts at Sun Souvenir. Other unique shops include in-flight reads from Bookcourt as well as a little bit of everything from Premium Shop.
Restaurants
Port Louis Airport is home to a handful of eateries that take care of just about every type of meal, from speedy breakfasts to filling dinners. In the morning, choose between freshly baked sweets at Paul or gourmet coffee from Café LUX. Lunch and dinner options are especially healthy, including fast food sandwiches at two Subway restaurants as well as three Tropical Breaks that offer exotic ingredients in everyday meals perfect for getting used to the island vibe.