London City pick up and drop off at LCY airport
Ground transportation to London City Airport
As one of the city's smaller facilities, London City Airport is located on an expansive amount of land near London's Docklands and is expected to grow alongside the city's booming population and tourism. The airport offers a single terminal with two stories of shops, restaurants and services, with the lower level offering check-in & arrivals and the upper level providing a wide variety of shops & departure gates. Ground transportation includes light rail connections to the Docklands Light Railway (DLR) via the London City Airport DLR Station as well as two routes from London Buses (473 & 474).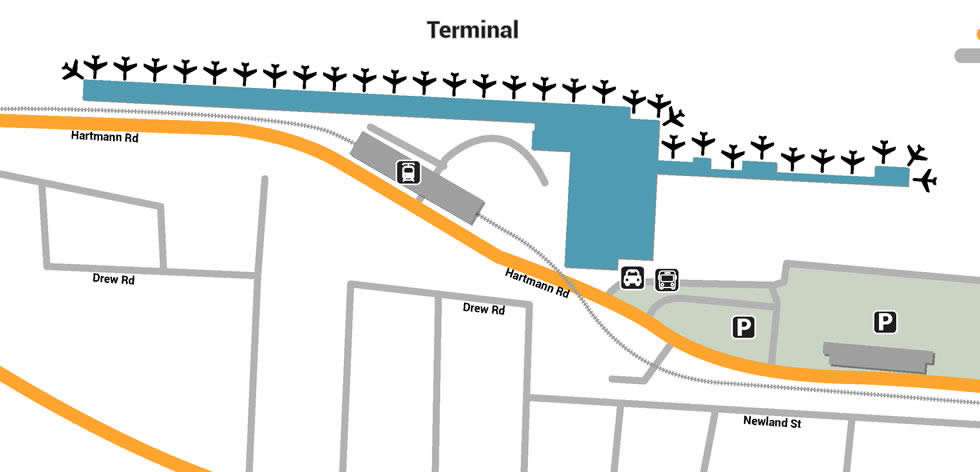 Parking
Both short-term and long-term spots are available in the Main Car Park, a multi-storied parking garage that's walking-distance from the main terminal - the Main Car Park is also adjacent to a taxiway and the terminal's pick-up/drop-off zones. Short-term rates run up until 2 days, while long-term rates don't apply until after 2 days - the price automatically adjusts upon check out. The postcode for the car park is E16 2PB. Additional services include valet & premium parking as well as discounts for those who book online. There are also designated spots for motorcycles as well as free 30-minute parking for the disabled.
Services
Due to low annual passenger turnout, London City Airport offers basic services that include tax refunds, a post office and unlimited free Wi-Fi. There are also unique accommodations that include a Silent Policy set in place to relax passengers, which also means announcements are only made for flight changes and emergencies. Disability services are also available, including electric wheelchairs, assistance dogs and guides for the impaired. Business travelers also have a lot to look forward to through two executive lounges, which include the First Class Lounge and Business Lounge, each coming with full VIP service from curb to gate.
Retail
Get all your shopping done the right way by looking forward to duty-free prices from a handful of shops and kiosks. Necessary goods and beauty products can be found at convenience retailers like WHSMith and Boots, while specialty gadgets and devices are available at Dixons Travel. High-brand fashion is also available at the large Aelia Duty Free, which includes perfumes and clothing from Mont Blanc, Dior and Chanel. And for those in need of stylish travel gear, stop by Aspinal of London for luxury trimmings or TUMI for a modern edge. Other unique shops include various boutique stands and kiosks between departure gates.
Restaurants
Where London City Airport lacks in choices it makes up for in size, whether it be through extensive menus or large seating areas. Enjoy a handful of breakfast joints that include festive breads at Doughnut Time and Panopolis as well as premium Italian coffee at both Caffe Nero and Espressamente Illy. There are also a couple of unique lunch options that include fresh ingredients from Pret A Manger as well as the odd combination of coffee, beer and bagels at Brick Lane Brews. And for those looking to have a relaxed diner at the end of the day, unwind with fresh soups and burgers at the 1950s-era ambiance of Pilots Bar & Kitchen, or indulge in posh networking opportunities at The City Bar & Grill.