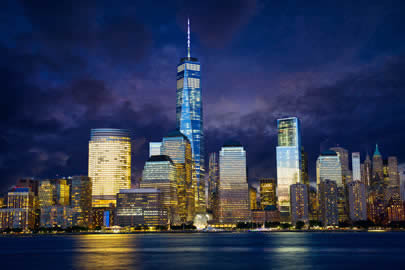 JFK airport transfers
Travelers can find many types of vehicles while in New York from shared ride vans to executive style limos and sedans. There are also a large amount of taxi, buses and private vans for tourists and businessmen to ride in on their way to their hotel or destinations such as the Jacob K. Javits Convention Center which is located near many luxury resorts and hotels in Manhattan.
Park Hyatt New York
Known as one of Hyatt's main flagship hotels, the Park Hyatt New York is centralized in an amazing location, offering each guest the pinnacle of comfort. Nestled in the heart of midtown, the facility is across the street from the always-entertaining Carnegie Hall, offering visitors walking distance to world-class shows, not to mention free amenities.
At the Park Hyatt, every detail is considered, whether it be the rainfall showerhead or fully stocked fridges, each room offering complimentary WiFi, flat-screen TVs, and 24-hour room service. Each suite is also known for the extraordinary views, which include balconies that look out on Central Park as well as the front of Carnegie Hall. There's also a spa built for comfort, and surrounding it an indoor pool, steam room, and fitness center.
The beautiful hotel is home to The Back Room, a posh restaurant that serves farm to table cuisine, grill-style meat, and some of the tastiest drinks. If you're more interested in casual encounters, The Living Room is an intimately designed cocktail lounge bar that helps wash down the artful comfort of Hyatt's vibrant dining scene.
The St. Regis Hotel
The St. Regis Hotel is a stunning hotel that's located only a block from The Museum of Modern Art, adding a bit of excitement to those looking for high culture. The glamorous Inn is also just a short 6-minute walk from the iconic trees of Central Park, making it perfect for early morning runs or a simple stroll through the woods.
When you stay at the St. Regis, you get a feeling of grandiosity as you step through the lobby, and luckily for the guests, this feeling continues when you enter your room. With 12-foot ceilings, silk wall coverings and intricately designed chandeliers, every Italian-inspired room looks as if it stepped right off the page of a Vogue magazine shoot. Each room is also comes fully equipped with Wi-Fi, 24-hour butlers, and formal dining rooms as well as deluxe suites with a variety of layouts to choose from.
For stylish dining, the St. Regis' Astor Court Restaurant offers a beautiful atmosphere with raised ceilings, a fully stocked cognac room, and a world-class menu that's available for breakfast, lunch and dinner. Whether it's fresh greens, royal platters, or fine Italian desserts, you're sure to be satisfied here. During after hours, be sure to visit the King Cole Bar for elegant refreshments.
The Greenwich Hotel
Needless to say, The Greenwich Hotel is in the heart of Greenwich Village which offers chauffeured limo transfers from JFK airport, offering guests a glimpse into New York's most famed art haven. Conceived by actor, Robert De Niro, the hotel was especially designed for filmmakers and artistic minds alike to collaborate together, not to mention discover something beautiful with great convenience. Since the hotel is located in Tribeca, the rooms fill up every year for the annual Tribeca Film Festival.
Designed in a country house-style, each room is as sophisticated as the last. In every guest suite, you'll find complimentary Wi-Fi, gorgeous Moroccan-style bathrooms complemented by Italian marble, and the occasional fireplace depending on what suite you want to stay in. The hotel is also incredibly accommodating to traveling artists, offering a drawing room located in a courtyard as well as Japanese-style spa and yoga classes.
The Greenwich Hotel wouldn't be what it is today without the exquisite meals offered by Locanda Verde, an Urban Italian Tavern that has been a New York staple since 2009. With a warm and inviting atmosphere, head chef, Andrew Carmellini, runs the restaurant with his renowned recipes that are available all day.
Crosby Street Hotel
The Crosby Street Hotel is located in South Houston (SoHo), placing it in the epicenter of delicious restaurants, fun bookstores, and an overall classic New York atmosphere. The facility is just a 5-minute walk from the vibrant NYU campus, host to fun events every day. For those looking to get through the city quickly, Crosby Street is also just a couple blocks from the subway.
Crosby Street is high-concept, offering guests a truly unique experience, each room individually designed with a variety of warehouse materials, offering expansive views with floor-to-ceiling windows and a warm atmosphere. Every guest also gets 24-hour room service, free Wi-Fi in the lobby, and private terraces, which are exclusively tied to special suites.
Because the hotel is located in prime SoHo, there are countless delicious one-of-a-kind restaurants surrounding the building. If, however, you're looking for tasty drinks and convenient eats, look no further than The Crosby Bar & Terrace. The restaurant/bar is located along beautiful cobblestone that stays impossibly quiet, offering attendees modern American food for all three meals of the day, not to mention an unmatched wine menu sprinkled with international flavors. So whether you're with family or looking for a vibrant nightlife, Crosby Street Hotel's street dining is as close to perfection one can hope for.
Four Seasons Hotel - New York
Centrally placed along East 57th street, the Four Seasons Hotel in New York is surrounded by a wide variety of upscale shops as well as countless other attractions, including Central Park, which is just a brief 5 minute walk, and the arts district, giving guests the opportunity to visit a variety of interesting exhibits, including the MoMA, which is only 10 minutes away.
The Four Seasons New York offers chic rooms with luxurious layouts, each design featuring a slew of accommodating amenities like free Wi-Fi and marble bathrooms. For those that are connoisseurs of delightful alone time, you'll be happy to hear that every bathroom is just as swanky, each one upgraded with soaking tubs, in-bathroom televisions, not to mention a lovely terrace to look out on.
The Garden is an American-style restaurant located inside the Four Seasons. The posh space hosts breakfast, lunch and specialty brunches on the weekend. The Garden is also decorated with exotic acacia trees from Africa, giving a natural feel to the cozy indoors. With light fair and an admirable wine menu, the indoor-outdoor feel is not only easy on the eyes, but on the stomach as well. If you crave late-night snacks, room service is also available 24-hours a day.
Mandarin Oriental – New York
This upscale hotel is located right across the street from Central Park, allowing for incredibly convenient walks and even better views. The Mandarin Oriental is also right outside Columbus Circle subway, and because it's located on the eclectic 59th street, the hotel is lucky enough to offer instant access to a slew of interesting museums and shops.
With each luxurious room at Mandarin Oriental comes a slew of modern amenities and rustic design that compliment one another perfectly. With contemporary floor-to-ceiling windows intermingled with a crystal clear stereo system, the art of present-day living has never felt more alive. For relaxation, each room is also fully equipped with soaking tubs and private terraces.
For an interestingly modern twist on Asian-American cuisine, the hotel's on-site restaurant, Asiate, is perfect for an unforgettable eating experience. Offering city views from the 35th floor and some of the best high-end cuisine in Manhattan, the restaurant is open to the public and home to over 3,000 different wine flavors, all of which are available for tasting.
Carlyle Hotel (A Rosewood Hotel)
Located in the heart of the always-busy Madison Avenue, Carlyle Hotel is an art deco inspired masterpiece that intertwines beauty with luxury in a subtle, yet striking way. Known as 'the grande-dame' of the street, the stunning hotel is conveniently located only a block away from Central Park, placing it in the epicenter of art, shopping, and fashion.
Many people who visit Carlyle Hotel aren't sure what's nicer - the outside location or the interior of their room. The answer is still in question, but what is true is that each sophisticated and plush suite features flat-screen televisions, iPod docks, and 24-hour room service. Whether each guest has the exact same experience is wholly up to the individual – each room is specially designed with extraordinary detail, from the interesting art collections to the idea of only some rooms getting a classical piano.
The hotel is home to Carlyle Restaurant, a beautiful white-tablecloth restaurant, the dining room drawing inspiration from French cuisine as well as upscale eateries from around the world. There is a dress code, and reservations are almost always required, but if you can get into the gorgeous 76th street restaurant while you're here, you'll be dining in old-world class comfort.
The Ritz-Carlton of New York near Central Park
The Ritz-Carlton New York is located in Midtown Manhattan and it is a townhouse-style hotel from the 1930s. Centrally located on 50 Central Park Street, this historic building allows you to see Central Park, offering guests a rare opportunity to see the true enormity of New York City as well as the convenience of world-class shopping along 5th Avenue, whether the choice is Saks or Tiffany & Co.
Every single room at The Ritz-Carlton has 24-hour room service, optional Wi-Fi, and marble bathrooms, but the suites are where you'll get astounding views of New York, club level access and a personal concierge dedicated to you. Because the hotel is centrally located, there is also a Midtown shuttle constantly running. When you get back to your room, soaking tubs and a waterfall showerhead will be waiting for you.
The Ritz-Carlton is home to two delicious restaurant/bars, one of which is the Auden Bistro & Bar, a stylish option for casual drinks and light-fair dining. If you'd like to enjoy your meal and sit with family or even have a business meeting, the Star Lounge also serves upscale American food with a an elegant atmosphere that's worth talking about.
The Peninsula New York
Alongside the many iconic shops on 5th Avenue lies a beautiful hotel, a landmark that stands at over a century old. The Peninsula New York is located in the heart of Manhattan, offering travelers a brief 5-minute walk from Central Park as well as a convenient 59th Street subway stop.
With elegant rooms that come fully equipped with mahogany work desks, flat-screen TVs, and free Wi-Fi, businessmen can feel like they're stepping into a warm and cozy home-office. Some of the upgraded suites come with exclusive city views of 5th Avenue or the park, beautifully ornate fireplaces, and complimentary chauffeur services available 24-hours a day.
For a delicious dinner and a pre-meal cocktail, Fives at The Peninsula is the perfect place to go if you want a casual meal and attentive staff. Open for lunch and breakfast as well, the All-American restaurant has become a beacon for post-shopping salads and upscale desserts. For late-night celebrations, The Peninsula is also host to a rooftop bar. With Shanghai décor and a light appetizer menu, Salon de Ning offers a 1930s atmosphere mixed with a contemporary crowd.
The NoMad Hotel
The Nomad Hotel is a beautiful arts building inspired by Persian architecture and beaux designs. Located only a mile and half from the arts district, the facility is placed in the heart of Broadway, which allows guests easy access to some of the most reviewed shows in the city. The hotel is also on the corner of 28th street, which is home to the Chelsea Flower Market and the quaint, but gorgeous Clement Clarke Moore Park.
NoMad may be centrally located in New York's hustle and bustle, but it's no stranger to luxuries of privacy and comfort. With each room comes free Wi-Fi, real hardwood floors and elegant Persian rugs that compliment every piece of original artwork. There are also elegant walk-in showers as well as Italian bedding with pillow-top mattresses in each room, some private suites coming with extra living space and bay windows.
Chef Daniel Humm and Restaurateur Will Guidara are the main show-runners at NoMad Hotel's casual, yet classy setting, each dish inspired by Humm's years in Switzerland, California, and New York City. With an eclectic mix of tastes from several different western regions of the world, the restaurant amazes with its meals as much as its beautiful atrium-style atmosphere.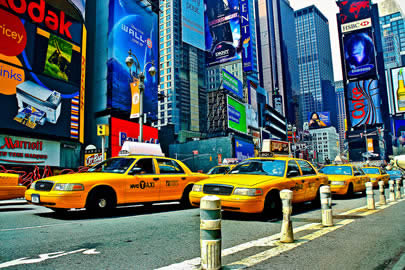 NYC hotel transportation services
With New York being such a hot spot for tourism and business finding the right transportation ride can be important when you arrive in NYC. You can find some of the hotels in the area that you can visit while you are in the many downtown New York destinations.

Trump SoHo – New York
The intimidatingly posh Trump SoHo is located in the heart of South Houston, which is one of the trendiest areas in the city. Giving guests the opportunity to visit a variety of fun locations like the NYC Fire Museum and Washington Square Park, Trump SoHo offers a combination of relaxation and city life.
The hotel offers truly unique amenities, from an outdoor pool & spa to a variety of professional meeting rooms. Each room is upgraded to be refined and polished, coming with Nespresso machines, complimentary Wi-Fi, and an exceptionally modern style. If you want go from lavish to opulent, suites are also available, offering additional luxuries like soaking whirlpool tubs and astounding views of New York.
The Café at Trump SoHo is located on the ground floor of the hotel and is known for its high-end, yet affordable lunch menu. There is also a tasty Japanese restaurant named Koi SoHo, which offers trendy taste platters and authentic sushi in an unbeatably decadent environment. If you're staying at the hotel on a hot day, be sure to cool off at the poolside bar with a few high-rise cocktails.
Trump International Hotel & Tower New York
Located at 1 Central Park West, Trump International Hotel & Tower stoically looks over Central Park like no other building, and with 52 stories of luxury rooms, the hotel is as beautiful inside as it is on the outside. With only a minute's walk from the Columbus Circle subway station and a constant luxury cab flow by valet, you'll have instant transportation to just about any part of the city, making sightseeing a breeze.
If you're staying at a Trump hotel assuming you'll see extravagance, expect more decadence than you could imagine. Each ritzy room comes with floor-to-ceiling windows, crystal chandeliers, and Greek Esque marble bathrooms, not to mention state-of-the-art modernity with the help of free Wi-Fi, iPod docks, and a fully equipped Blu-Ray collection.
There are 2 restaurants at Trump International, each one as accommodating as the other. For high-class French food in a sophisticated atmosphere, check out the stunning Jean Georges restaurant, which offers great views of the park and a 5-star menu. For cocktails and slim, but posh meals, the hotel is also home to Trump Tower Bar and Grill, a traditional American restaurant that also offers Sunday brunch.
The Pierre New York (A Taj Hotel)
The Pierre is a classic NYC hotel known for being one of the most luxurious architectural innovations in the city, not to mention a standing monument to the 1930s. Standing across the street from Central Park along the extraordinarily beautiful 5th Avenue, The Pierre is a great place to take a rest from shopping or getting lost in one of the many trails in Central.
With elegantly designed suites, each room is decorated with warm tones and high ceilings. The space is also complemented by the hotel's beautiful utilization of natural lighting. There is also a high-definition Bose sound system, a luxe spa, and a personal butler service for exclusive guests staying in one of the grand suites.
Inside of The Pierre is Perrine, a seasonal French-American restaurant that serves some of the best seafood in the city. With a beautiful view of E 61st street and raw-bar items, Perrine has become one of the most adorned and accessible restaurants, enjoyed by the plush and the everyday alike. If you're more in the mood for authentic Italian, Sirio Ristorante is another restaurant located in The Pierre, inspired by Tuscan-style dishes and upscale décor.
The Plaza (A Fairmont Managed Hotel)
Being across the street from Central Park is a common trait for New York luxury hotels, but none have a view quite like The Plaza. With gorgeous skyline views, the century-old institution stands prominent with a castle-like exterior, offering guests luxurious quarters along with the accessibility of 5th avenue right outside the lobby.
Every room is French-inspired, featuring elegance and gold-plated fixtures all around the living area and bathroom. The bedding and bathroom are all Italian-designed, combining European comfort with new-world conveniences. There is also the option butler room service for any guest, not to mention an incredibly relaxing day spa.
The Plaza is famous for having some of the most beautiful restaurants on 5th avenue, often making it the host of many luxe celebrations. Whether it's afternoon tea at the iconic Palm Court or upscale dinner entrees at The Plaza Food Hall, there are so many places to drink and eat, you'll never want to leave. The Plaza Hotel also makes specialty food, showcasing a variety of flavors from all around the world, including Russian cuisine from Olma Caviar Boutique or delicious Japanese-Peruvian fusion from Nobu Fifty Seven.
The Ritz-Carlton New York – Battery Park
Although the Battery Park location of The Ritz isn't necessarily the most popular location, it's certainly a unique experience. Occupying 12 of the widest floors of the 38-story skyscraper, Millennium Point, The Ritz-Carlton is a 5-star facility located in the heart of Battery Park, which is within Lower Manhattan. The area also contains an incredibly rich history and tons of cultural landmarks, many of them along the hotel's waterfront.
The Ritz-Carlton has one of the most elegant ballrooms and meeting spaces in the entire city, offering high-class business meeting rooms as well as the 2015 AAA Five Diamond Award given for high excellence. Whether it's the 24-hour room service or the twice-daily housekeeping, the upkeep of each room is near perfection.
If you're interested in an extensive wine list as well as a spacious atmosphere, The Ritz's 2West Restaurant serves comfort food with a daily contemporary twist. Chef Philip Medora runs the exceptional culinary team, offering over 25 years of extraordinary experience. With extraordinary views of Central Park and other areas of lower Manhattan, the space is perfect for both romance and business.
The Mark
Built in 1927, The Mark overlooks Madison Avenue and is one of the most historic buildings in Manhattan. The stylistic art deco lodging is less than a block from Central Park and is only a short five-minute walk from the arts district, which includes the Guggenheim Museum, the Jewish Museum, and Neue Galerie New York. The 77th street location is also perfect for upper east side dining and shopping.
With beautiful art deco rooms and custom furniture, every unique guesthouse comes with free Wi-Fi and gorgeous marble-tiled bathrooms, the deluxe suites coming with designer appliances and extra rooms. Extra perks include a fully equipped fitness center, complimentary shoeshine service, and the option of having a personal shopper.
The Mark only has one restaurant, aptly titled The Mark Restaurant & Bar, featuring some of the best seasonal gourmet in Manhattan. With a classic European menu handcrafted by Jean-Georges Vongerichten, the food features signature global dishes that satisfy the traditional as well as the eclectic. The high-class bar also features a copper-and-glass wine wall that features a wide variety of flavors.
The Quin
Keeping up with the common theme of New York luxury hotels, The Quin is designed in the beaux-arts style. It is also known for being a historic hotspot for famed artists and musicians, and seeing as how it's in a high-arts section, there's no wondering why. The building is located only 2 blocks away from Central Park and is across the street from the groundbreaking Carnegie Hall. It's also around the corner from the beautiful Paris Theatre and only five minutes from MoMa.
Each room is decorated with fine Italian linens, also coming with simple luxuries like snack bars and 24/7 in-room dining. Suites add an additional sense of extravagance, separating living rooms and dining areas, adding on additional terraces as well as jaw-dropping views. Some unique perks you won't find at other hotels includes a drawing room away from the lobby as well as fully equipped computer lab.
The Wayfarer is an All-American restaurant, offering two separate levels of banquette seating as well as unforgettable seafood and steak dishes. The restaurant is also home to a fun, yet elegant cocktail bar that offers a wide variety of custom drinks from the hotel's in-house mixologist.
The Surrey
As a renowned 1926 building, The Surrey is home to an exclusive modern art collection as well as a rich history of famed guests, artistic ramblings, and the unshakable vibe that runs through downtown. Located in the heart of the Upper East Side, the facility is a block from Central Park and a short walk from the subway, offering a fantastical getaway to each person that walks through the historic doors.
All of the contemporary rooms within The Surrey offer a mix of the old and new, intermixing hand-painted armoires with flat-screen TVs. The suites have extra space for living as well as quaint kitchenettes and marble fireplaces. Additional amenities include a gym that is host to yoga and Pilates classes as well as a relaxing day spa with full body treatments.
For fine dining, The Surrey is host to Café Boulud, an exquisite hotspot that features classic French dishes curated by the restaurant's head chef, Daniel Boulud. Inspired by the old cafes of New York, Boulud constructs every dinner with four culinary muses: tradition, season, vegetables, and flavors of the world. For private cocktails in a stunning space, visit the contemporary Bar Pleiades, a fun cocktail lounge that has a layout designed to be its own piece of minimalistic art.
The Lowell – New York
The Lowell is a posh hotel centrally located in the Upper East Side, giving it a breath of fresh air as well as 1-block convenience from the southeast corner of Central Park. The Lowell is also a simple 7-minute walk from many of the 56th avenue shops, not to mention a nearby subway station.
With a refined design and calming décor, each warm-toned room offers free Wi-Fi, amazing marble bathrooms, and adorable kitchenettes. If you're not in the mood to cook for yourself, however, room service is happy to bring up a full menu, 24/7. Upgraded opulent suites have additional luxuries like extra sitting areas, wood-burning fireplaces, and terraces with amazing views.
Some of the most elegant eating facilities are located around The Lowell, but there are just as many tasty menu options located inside of the hotel. On the second floor of the hotel, The Pembroke Room is one of the best-kept secrets in town. Here, you can get breakfast, dinner with cocktails, and even tea during prime brunch hours.
The Chatwal (A Luxury Collection Hotel)
The Chatwal is a beautiful hotel located only 2 blocks from the iconic Times Square. It is also just around the corner from Bryant Park, not to mention walking distance from the many historic Broadway theaters. Built in 1930, the art-deco interior of the swanky hotel is a testament to the decade as well as the wealthy class of America during the years of the Great Depression.
The Chatwal is home to one of the most renowned and unique spas in the city – it features an indoor saltwater pool as well as a 24-hour fitness center, not to mention the many in-room perks like Italian sheets, Blu-ray players, and complimentary butler service. Many of the luxury rooms also come with whirlpool tubs and private terraces.
Chef Geoffrey Zakarian has brought his innovative view of Modern American cuisine to The Lambs Club, an intimate 90-seat restaurant with an Empire Deco design that screams luxury. Built in 1905, the building is known for being host to many legendary parties, especially in The Lambs Club Bar, located on the second floor.