Hyderabad pick up and drop off at HYD airport
Ground transportation to Rajiv Gandhi International Airport
A few miles south of India's state capital of Hyderabad, Rajiv Gandhi International Airport is one of the busiest airports in the country. The facility is home to a single terminal with modern facilities across two levels. The terminal is divided into two sections; the International area to the west and Domestic area to the east. With a variety of services and entertainment that include VIP lounges, upscale shops and an 'Airport Village' that doubles as a pre-security meeting point, guests will find themselves pleased with the airport's welcoming ambiance. Ground transportation includes rail access via the Hyderabad Metro Rail as well as luxury express bus rides into the city via Pushpak Airport Liner. A large taxiway is also available outside the terminal, as are two car rental agencies.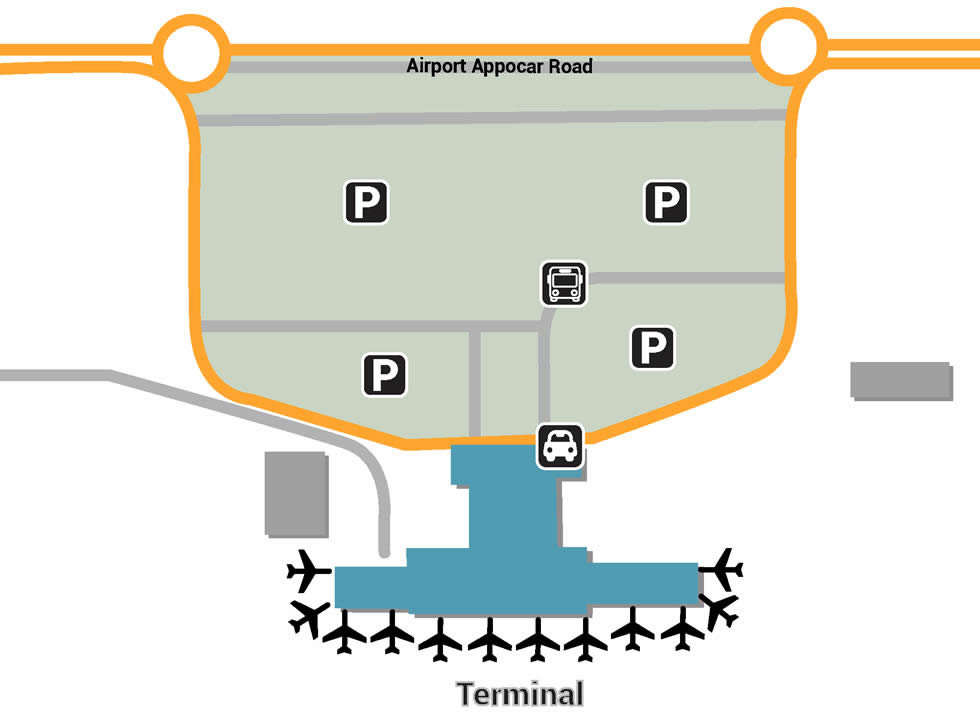 Parking
Hyderabad Airport provides space for 3,000+ vehicles in a single Car Park, including a flat short-term and long-term rate that varies depending on the size of the vehicle. Spaces are available for small and mid-sized cars as well as for bicycles and coach buses. Special parking perks include valet for executive drivers as well as next-door access to a go-kart course intended to relax guests – passengers even have the option to park a go-kart in the Car Park. For more information, contact the Car Park Office at +91 40 66604210.
Services
Look forward to a mix of helpful services at the airport ranging from expected perks to unique add-ons. Various ATMs, currency exchanges and information desks are located throughout the terminal alongside free Wi-Fi. For business travelers, three VIP lounges are provided as well as two on-site airports – also available is a business center that allows conference facilities with a small charge. Families can also relax with shops & restaurants at the pre-security Airport Village as well as through baby-changing facilities in women's restrooms. Other unique perks include free buggy rides for those in need of a lift across the terminal as well as de-stressing Go-Kart rides at the on-site course next door to the Car Park.
Retail
In the event of a delay, make the most with what you've got by spending some time at the airport's expansive retail options, a lot of which are located at Airport Village. Look forward to various name-brand fashion shops that include Lacoste and Tommy Hilfiger, also considering a few local looks courtesy of Tantra and The Chennai Silks. Finish up your outfit with colorful charms & necklaces at either Accessorize or Scarves & Glitter, also considering well-crafted handbags at COVO. Gifts are available throughout various souvenir shops that include eco-friendly products from Empower as well as locally-made memories at Anuva Handicrafts. Other unique shops include adorned writing materials at both Helvetica and William Penn, plus toys from United Colors of Benetton.
Restaurants
Hyderabad Airport dozens of restaurants and cafés offer a diverse pallet of worldly eats as well as wide Eastern varieties. Those in the mood for Chinese can choose between either Chinese Pavilion or Syn's Bar & Grill for the full effect, with fast options also available at either Noodle Bar or Shanghai Dice. Authentic Hyderabadi is also available from vendors like Hotel Niagara, Garden Restaurant and Café Bahar, while eclectic Indian cuisine comes in the form of wild flavors at Zafraan Exotic as well as powerful pick-me-ups from Spice Junxion. And don't forget to try out various western delights, whether it be southern comfort food at Barbeque Nation or fresh pastas at Little Italy.