Haikou pick up and drop off at HAK airport
Ground transportation to Haikou Meilan International Airport
As the largest airport in China's Hainan Province as well as one of the busiest in the country, Haikou Meilan International Airport offers a variety of modern amenities that include basic delights and unique charms. The airport is home to two terminals; the International Terminal and the Domestic Terminal. The Domestic Terminal offers two expansive levels, with Arrivals along the lower level and Departures on the upper, while the International Terminal offers only one level. Ground transportation includes on-site access to the Meilan Railway Station, which provides connections to the Hainan Eastern Ring High-Speed Railway as well as several Province-wide locations - there are also taxiways accessible outside the Arrivals Hall as well as airport buses that offer express trip to the Haikou-Meilan area every 30 minutes.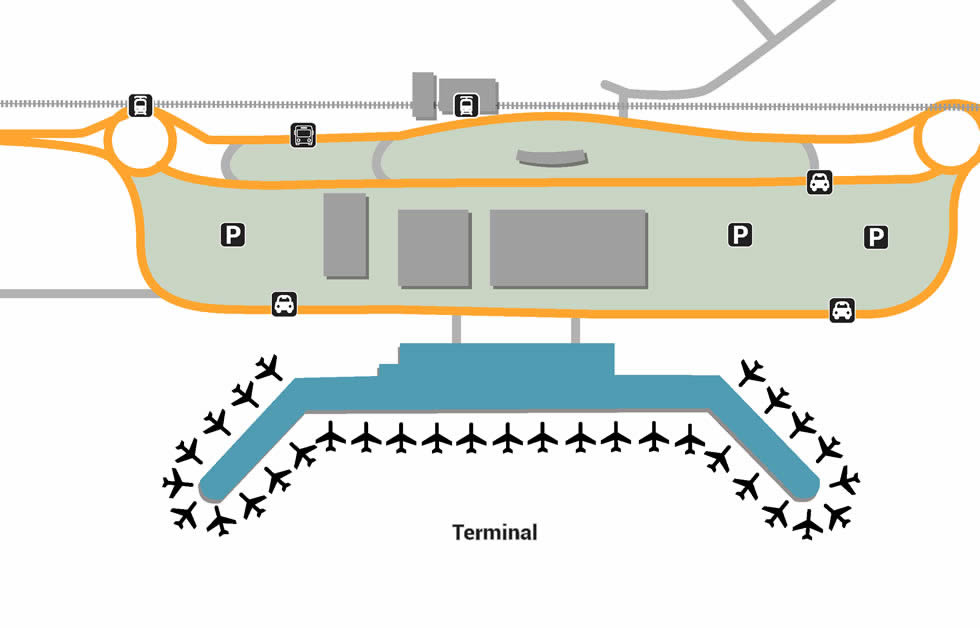 Parking
There are three main areas to park; the Parking Building, the Large and Medium-Sized Parking Lot and the International Parking Lot. The Parking Building is a garage located north the airport's Aviation Tourism Plaza and provides 12 levels, 10 of which are above-ground. The Large and Medium-Sized Parking Lot offers about a fourth of the spots in the Parking Building, located north of the Domestic Terminal and provides uncovered spaces for larger vehicles. The International Parking Lot offers the fewest spaces and is located north of the International Terminal. Parking perks include the first 20 minutes free in every lot and garage as well as overnight parking on the 6th floor of the Parking Building. Parking rates are standard in each parking area, with varying prices depending on vehicle size.
Services
Services at Haikou Meilan Airport are varied, including thoughtful accommodations for the disabled like special parking spots and free medical service at two clinics, plus specialty perks for international travelers ranging from free computer use to iPad rentals. Business accommodations include five on-site lounges between both terminals as well as a couple of airport hotels about fifteen-minutes walking distance from Arrivals. Family services are just as varied, including baby care lounges that provide infant beds, toys and a separate breastfeeding room, not to mention countless shops and entertainment at the airport's Aviation Tourism Plaza. Other unique services include complimentary postal service for letters and postcards in the departures hall as well as public showers in select restrooms (bring your own towel and soap!).
Retail
Enjoy various shops and retailers at Haikou Meilan Airport, most of which can be found at the on-site Aviation Tourism Plaza, an expansive shopping mall perfect for getting just about anything. Shops include upscale fashion from Burberry and Versace as well as other casual clothing brands like Adidas and Crocs. Even more luxury can be found at unique stores ranging from Porsche to various jewelers, while those looking for humble gifts can enjoy quaint souvenirs ranging from HappyCall Chinese-inspired cooking supplies to signature almonds at Ritter Sport. Look forward to simple conveniences from a few duty-free shops as well, not to mention digital goods at Pandora and PHILIPs. Other unique shops include the colorful cameras at Polaroid as well as kid-friendly toys at the LEGO Store.
Restaurants
Eats can be found throughout departures and arrivals as well as the expansive Aviation Tourism Plaza area. Enjoy early-morning pick-me-ups from a few local spots that include freshly cut fruit and other snacks at Hainan Welcome Cafe as well as locally-grown fruit juices from Coconut Cafe. Lunch-friendly options include quick-serve dishes at Spice Restaurant as well as classic Japanese from Ajisen Noodle, not to mention speedy takeaway sandwiches and coffee from 2 Go Trolley. More dinner-friendly options range from the casual ambiance of Sports Bar to a few fast food joints that include McDonald's and Burger King, not to mention hefty servings from Mengzi Noodle Shop. And don't forget to pick up something sweet from various name-brand candy shops that include Nestle, Snickers and Hershey.