Guayaquil pick up and drop off at GYE airport
Ground transportation to José Joaquín de Olmedo International Airport
Servicing Ecuador's Guayas Province, José Joaquín de Olmedo International is a major airport for the popular port city as well as the second-busiest in the country. Arrive to the beauty of Guayaquil without missing a beat by taking advantage of premium services & amenities across the expansive single-terminal building divided into two areas; Domestic and International. Recognized as the runner-up for Best Airport in Latin America by Airports Council International, you'll have more than enough ways to have fun through two levels of shops, restaurants and entertainment. Ground transportation includes 24-hour taxis outside the Arrivals hall for both Domestic and International areas as well as car rental services available Monday – Friday.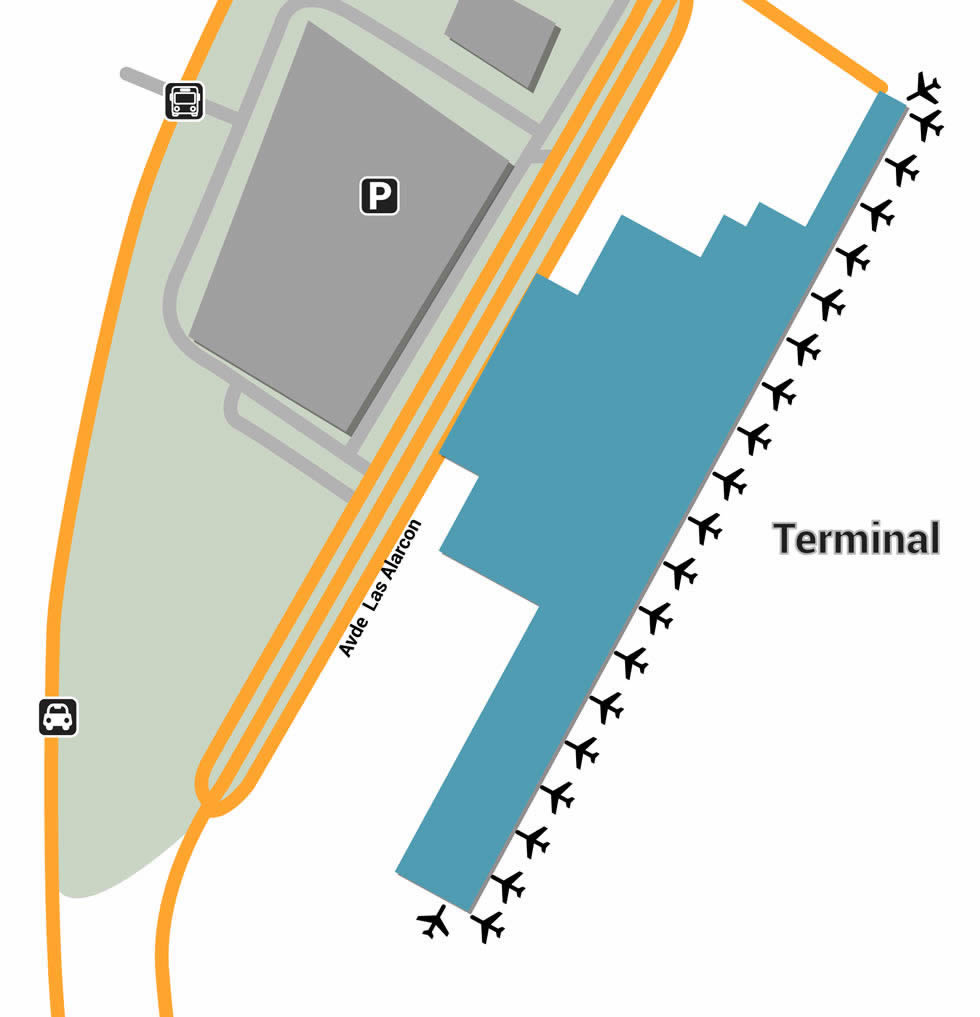 Parking
Parking at Guayaquil Airport is home to a simplified parking lay-out that provides over 1,000 spaces across a few connected lots. Zones are clearly numbered and divided to help passengers find their vehicle with ease. There is a flat rate for all parking that includes both short-term and long-term rates - the first 15 minutes is always free of charge. Other parking perks include designated spots for members of the airport's VIP Club Membership as well as constant CCTV surveillance cameras that keep every corner of the lot safe. Disability spots are also provided, though shuttles are not.
Services
Unwind with a few services at the airport, looking forward to things that make work easy as much as things that make life a breeze. Basic services like ATMs and currency exchanges are available 24-hours a day, while luggage carts cost a small fee. Family services include baby-care facilities in women's bathrooms as well as children's play areas in select lounges. Accommodations for business travelers include 6 VIP lounges and 2 nearby hotels that provide free hotel shuttles, not to mention specialty perks courtesy of the airport's VIP Club, which is a premium membership that offers luggage-handling, VIP parking and access to private lounges. Other unique services include an on-site chapel that holds mass every Sunday as well as two separate smoking lounges for both the domestic and international departures.
Retail
Unwind as best as you can by looking forward to the airport's modest selection of shops, whether it be last-minute goods from convenience stores like Travel Zone and Dufry or specialty souvenirs at either Britt Shop or Souvenirs. Fashionable gifts are also available at Hecho en Ecuador, which features colorful clothes made by locals. Pick up something for the kids at various candy shops as well, choosing between local delights at Ecuadorian Sweets or gourmet confections from Dulce Tentación. Other specialty stores include a few cell phone rental services provided by Smartport and Wifi-to-Go, while casual clothes and replacement luggage can be found at Happy Puppy Tail House.
Restaurants
Where delays cause stress, the food of Guayaquil Airport always comes to the rescue with festive flavors. Sit down for some good morning eats at a few choice eateries that include fresh brews at Café DuPont and tasty crepes from El Español. Kick back with lunch eats for something more filling, choosing between Louisiana-style cooking from Cajun or simple combos at Juan Valdez Café, not to mention classic fast food options from either KFC or McDonald's. And for those in search of a good dinner at the end of a long flight, head to City Bistro Kitchen & Bar for modern dishes and bright cocktails, or get full on fresh eats at Menestras del Negro.