Baku pick up and drop off at GYD airport
Ground transportation to Heydar Aliyev International Airport
Servicing the capital of Azerbaijan, Heydar Aliyev International provides a good glimpse of Baku's diversity not only through the terminal's unique cocoon-shaped design but wide variety of shops, eateries and services. As the busiest airport in the country, Baku Airport handles millions of passengers a year across two modern terminals; Terminal 1 and Terminal 2. Terminal 1 takes care of international flights across four levels, while Terminal 2 handles domestic flights in a bi-level building south of Terminal 1. Ground transportation includes Aero Express Line's 24-hour rides that depart into the city every 30 minutes as well as an on-site taxiway & car rental services.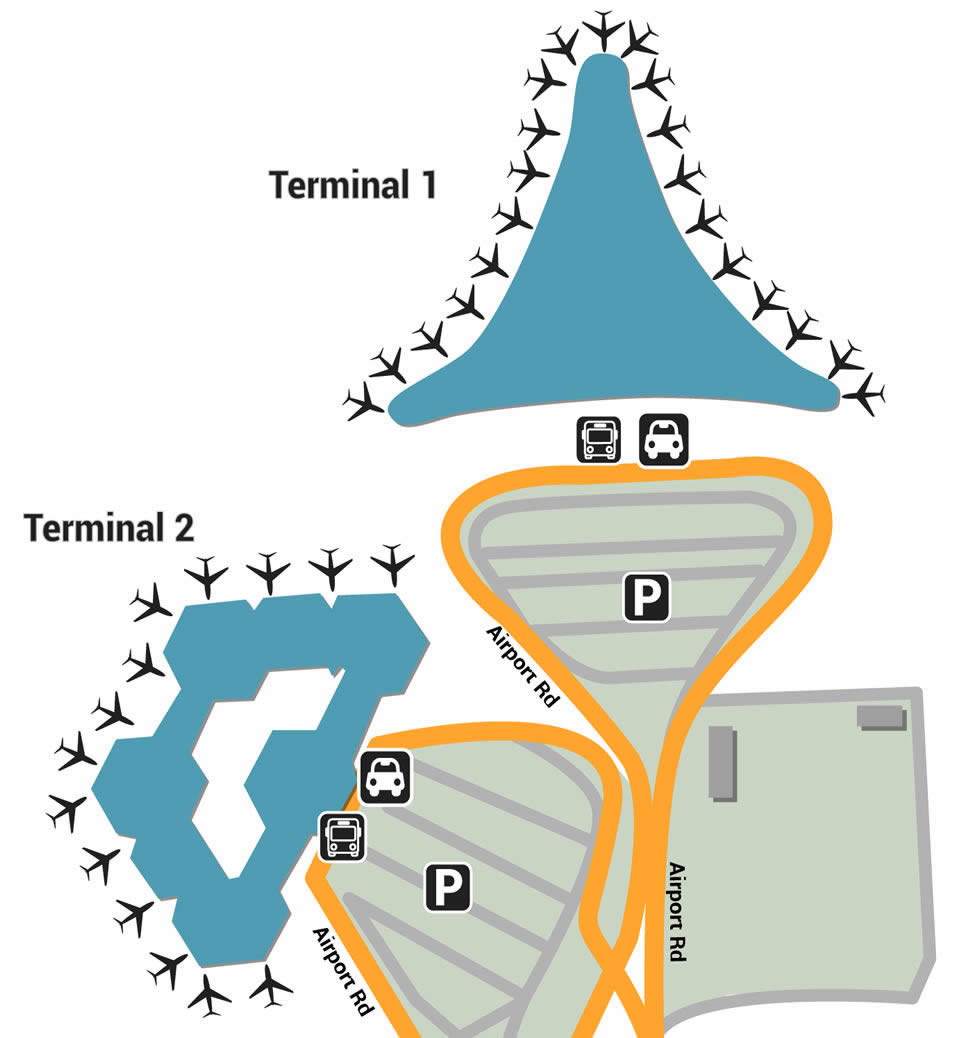 Parking
Both short-term and long-term parking is available at Baku Airport. The parking zones are located directly in front to each terminal's main entrance and provide a flat rate across all 1,600+ designated spots. Cash is the only acceptable payment. Additional perks include taxiways along Terminal 1's Level 2 lane as well as car rental services along Level 1. Disability services are also offered in the form of designated spots closer to the terminal as well as airport guides available upon request - be sure to call 48 hours ahead of time to ensure your guide is waiting.
Services
Services at Heydar Aliyev International vary from the simple to the extraordinary. Simple conveniences like ATMs and currency exchanges are located around each corner, as are various cafés perfect for utilizing the airport's free Wi-Fi. Family-specific services include a play area & game room in Terminal 1 as well as quiet rest zones hidden in the departures areas. For business travelers, there are at least five VIP lounges as well as the on-site Sheraton Baku Airport, which is a five-minute walk from the terminal. Other unique perks include modern Sleep Pods and a Muslim prayer room, plus medical services that include Terminal 2's pharmacy and Terminal 1's emergency clinic.
Retail
Dozens of shops rest between the two terminals, most of which are located in Terminal 1's duty-free shopping mall. Sift through upscale looks at Baku VIP Boutique, home to accessories from MontBlanc as well as various name-brand hand bags, or enjoy Euro-modern looks at stores like Metro and Van De Bauwede. Other upscale fashion stores include Burberry, Salvatore Ferragamo and Loro Piana as well as sleek men's fashion from Hugo Boss. Any last-minute necessities can be found at the large Duty Free retailer along Level 3 of Terminal 1, while light entertainment & gifts can be picked up at Libraff.
Restaurants
As far as eateries go, you'll have a true international pallet perfect for feeling like you're home no matter where you are. Settle down with morning eats from either Illy or Sky Coffee, also considering the familiar hash browns and sausage patties at McDonald's. If you're more in the mood for lunch, choose between Ay Qonşu's family-friendly menu or Ləzzət's airy views intertwined with an immersive restaurant atmosphere. And an especially great place to enjoy a drink at the end of the night is 150 Bar & Grill, not only for its dark atmosphere but contemporary menu. Wash it all down with specialty desserts afterward, enjoying your flight with either chocolates from Room or fresh gourmet pastries at Xurcun.