Fort Myers Southwest Florida International RSW Airport Shuttle
Showcasing regional art alongside local restaurants and shops that perfectly reflect the city's love of seafood and crafts, Southwest Florida International is all about first impressions. Located about ten miles south of downtown Fort Myers and just north of Florida Gulf Coast University, the facility is an oasis in itself, not only for its easy access to a slew of everglade hotels but even easier access to shuttles. Take advantage of the nearby perks by making sure you book with the right people, whether it's from the low-key Hampton Inn Ft. Myers Airport or a quiet limousine service that takes out all the stops.
Search for RSW airport rides
AirportShuttles.com response to COVID-19 concerns and important updates for customers with upcoming bookings.

Trusted service since 2003

Flight Delayed? We wait.

24/7 Customer Service


Fort Myers Airport Transportation

Look forward to downtown's quaint riverside beauty by getting a solid ride to show you the way, whether it's the independence of a private sedan or the jovial room of an SUV. For those heading to the always-busy Harborside Event Center, make the most out of the evening by having a quick getaway in the form of either an executive sedan or tinted limousine. From the eateries along Palm Beach Boulevard to the astounding architecture in the Dean Park Historic District, finding your way through downtown can be especially easy if you're well-informed, a task made simple with a local personal driver's quick tips, as much as a taxi drop-off to the historic bridge lookouts at Centennial Park.

RSW Shuttle Transfers

Get a direct shuttle ride to downtown hotels or local attractions such as the Edison and Ford Winter Estates with AirportShuttles.com and get there without stopping.

Airport Pick Up

GO Airport Shuttle provides high quality service because their operators are all locally operated companies.
Fort Myers Airport Shuttle Service
For RSW airport discount rides are available with limo and shuttle bus services.
Shared Ride Van
Visit one of the best spring training facilities in America at the Hammond Stadium and the Centurylink Sports Complex in Fort Myers; search and book our shared ride vans for transport.

Private Van
Private Vans for hire in Fort Myers with certified drivers and guides to help you navigate the streets of Fort Myers with ease and comfort.

Private Sedan
Turn up at the Alico Arena in a stylish sedan; courtesy of our private sedans and professional drivers at amazing prices. Wherever you go, travel in style.

Local Personal Drivers
Personal drivers for hire with extensive local knowledge to take you there on time and also provide you with as much information you need about the city of Fort Myers.

Private SUV
Quick and reliable airport transfers with drivers available at any point of time to ride you to your hotel or residence in Fort Myers without hassle.

Taxi Cab
Hire our private taxis for comfortable rides in the heat of Florida; visit places like the Lakes Regional Park and the JetBlue Park in our taxis.

Stretched Limousine
Looking for a luxury airport rides? We can get you there with a luxury ride and comfortable atmosphere to transfer you to destinations such as Estero bay Preserve State Park or the Imaginarium Hands-On Museum.

Chartered Bus
Book buses in Fort Myers for large groups to travel to notable places and tourist spots here; we offer discounts for groups along with the best service.
RSW airport terminals
Fort Myers Southwest Florida International Airport may not be the biggest airport you'll ever visit, but it sure can be the most enjoyable, if you know where you're going.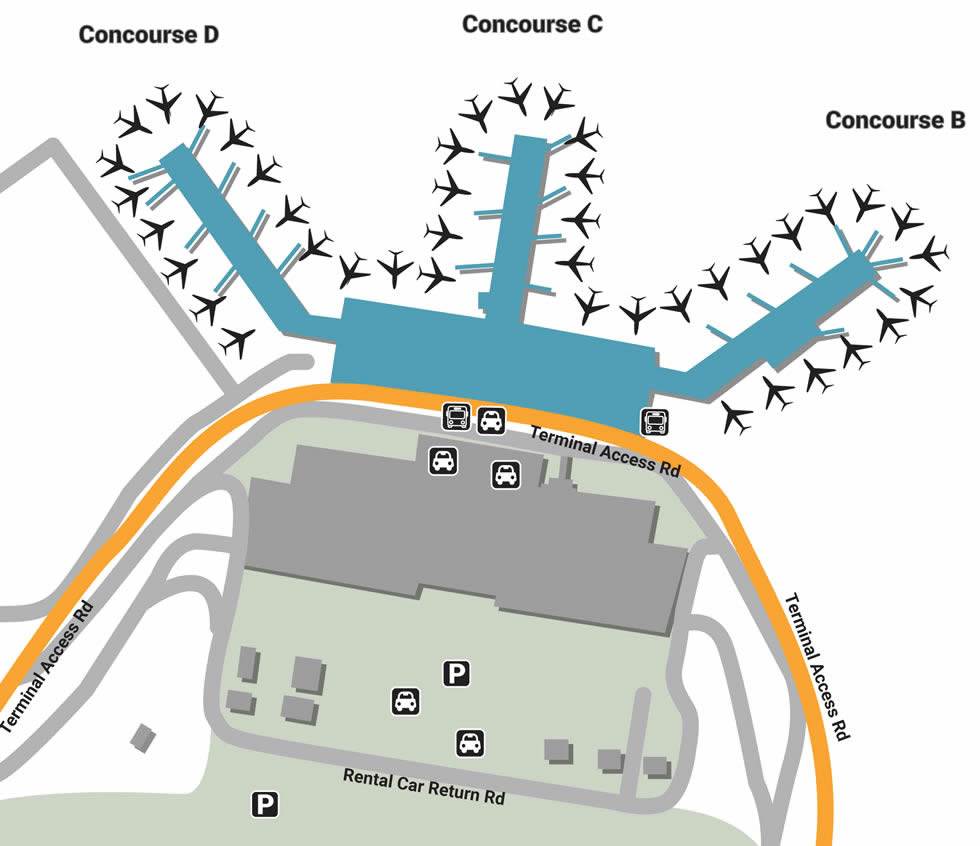 Fort Myers Airport Shuttles
At RSW airport shuttle providers such as Charlotte shuttles, Florida Shuttle and Naples shuttle provide shuttle service to the resort and the surrounding hotels. 

They will provide you with a clean safe ride to your hotel. The Vans are well maintained and reliable. The drivers are professional and courteous. The services are shared ride vans, private vans and sedans. Limo services are also available.

The is serviced by numerous ground transportation 15 shuttles operate on a permit from Lee County a must if you want to service the airport. There are 12 Car rental agencies to name a few, Alamo, Avis, Budget, and Dollar. Taxi Service is MBA airport transportation LLC.

Fort Myers is in southern Florida where it is a major tourist destination. Visitors come throughout the year to destinations such as the Seminole Lodge a The Mangoes.

Fort Myers Sunshine Lives Here
Southwest Florida International Airport located in Fort Myers Florida is considered a small airport. However, it doesn't feel like a small airport its sleek modern design mimics the larger airports in quality and design. You step off the plane on to the concourse that is decorated in a design that resembles a tropical island decorated with palm trees and an open design inviting the sunshine in to welcome you to the beautiful Sunshine state.

About Fort Myers Area
The average traveler can land at the airport and half an hour later be sitting on the beach. The sunshine state and its ongoing comment, wake up in the snow go to bed in a beach side cabana. Southwest Airport can connect you to all the fabulous vacation spots in Florida.

Originally Fort Myers was built as a base operation against the Seminole Indians, which runs along the Caloosahatchee River. In addition Fort Myers is the home for National Baseball League teams Minnesota Twins and the Boston Red Sox.

Fort Myers main airport for travelers coming to and from the area is the Fort Myers Southwest Florida International Airport or RSW. Passengers can get to their hotels in Fort Myers, residences or even businesses by airport shuttle rides. The airport transfers consists of various vehicle types such as private van or private executive sedan services. For passengers looking to save on airport transfers they can book shared ride van services.

Located along the beautiful Estero Island in Lee County, Fort Myers Beach is known for its crystal blue waters, beautiful docks, and friendly people, but what a lot of people don't know about the quaint city is how much more there is to see than the water. Although the island is gorgeous for peering out into the bay, there's also a great nightlife, delicious restaurants, and plenty of culture to see.

Lovers Key State Park
Lovers Key State Park is a huge area in Florida located on Lover's Key and three other barrier islands, including Black Island, Inner Island, and Long Key, each of which has something unique and interesting to see. With a two-mile long beach made perfect for long walks as well as multi-use trails (bikes, kayaks, canoes, etc.), the park is the local holy mecca for outdoor activities.

Fort Myers Beach
The beach itself is the main attraction to the city, mainly because of how fun it is to swim, surf, or simply watch the local fisherman wade for their dinner along the shore.  That isn't to say, however, that Fort Myers is a land filled with people living in the past – with a high average-income and a slew of modern conveniences offered in hotels as well as restaurants, Fort Myers Beach creates a strange mix of the old ways and the new ways of enjoying a beach.

Bowditch Point Park
As one of Florida's many nature preserves, the Bowditch Point Park is a recreation area that offers panoramic bay views, a huge network of trails, and access to a swimming beach that's just as beautiful as the nightly sunsets. By the way, if you see a gopher tortoise burrowing in the sand, don't worry – it's their natural habitat.

Flying into Southwest Florida International Airport
Southwest Florida International isn't the most popular airport in the state, but it's the closest one to Fort Myers, being only six miles northeast of the downtown strip. RSW has become a bit crowded lately, so be sure to know your way around before you get here.

Fort Myers Beach Airport Transportation
LeeTran bus No. 50 is the public ground transportation system that offers constant rides into the city for a cheap price, though there are other options. There are over thirteen rental car services, making it extremely easy to get a good deal as well as taxis that are available directly at the airport.

Nearby hotels in Fort Myers
The Candlewood Suites Ft. Myers is a great place to get a modern hotel with budget pricing – offering free Wi-Fi as well as unbeatable prices; the modern rooms and kitchenettes at the Candlewood make it practically irresistible to say no. If you'd rather go for upscale, check out Hotel Indigo, a casual hotel that also happens to have downtown location as well as a rooftop pool.

Fort Myers Restaurants
Cristof's on McGregor is a cozy American restaurant that's a former house turned restaurant, offering a warm atmosphere along with delicious food. If you're more interested in something fresh and organic, check out the Farmer's Market Restaurant, a simple solution for southern home cooking that also leaves you guilt-free.

Things to do in Fort Myers Beach
If you get tired of looking at the beautiful blue sea check out Times Square, a busy intersection in town that offers so many things to do, whether you're looking to take a walk or simply spend the day shopping. There's also a variety of Eco Tours sponsored by Island Time Dolphin and Shelling Cruises as well as Jet Boat Adventure Tours, both of which offer unforgettable moments.

RSW Contact Information
Fort Myers Southwest Florida International Airport
11000 Terminal Access Rd.
Fort Myers, FL 33913
Airport Code: RSW